Ciara Dazzled at the 2019 AMAs as She Wore Nine Different Outfits as the Host and a Performer
Ciara turned the AMA stage into her runway as she dazzled as a host and performer in nine different stunning outfits.
The model is Ciara, and the AMA 2019 stage at the Microsoft Center in Los Angeles was her runway. The singer showed up ready to slay and changed into nine stunning outfits in the course of her hosting duties and performance.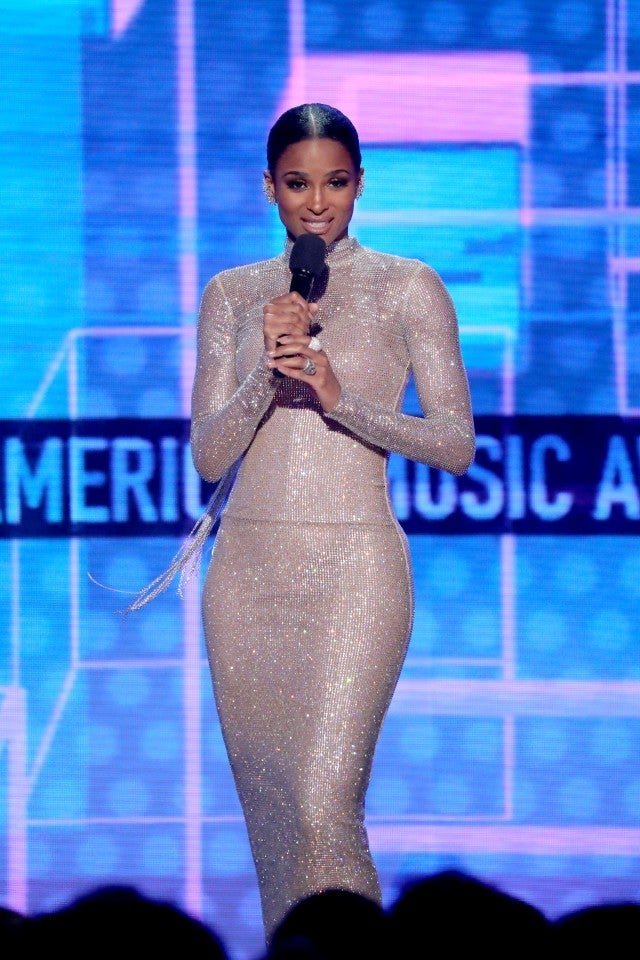 Ciara dazzling moments began from the red carpet. A photo shared by the AMA on Instagram showed her dressed in a blue Balmain suit, with an oversized blazer left unbuttoned.
She wore nothing underneath, except for a piece of Aichie turquoise jewelry, and had on matching earrings. 
The singer's next look came after Selena Gomez's opening performance, which was followed by the host performing her new single, "Melanin."
She dressed in a gold shimmering bomber jacket and matching shorts, with huge pocket designs, Nike sneakers, and held her hair back in a braid.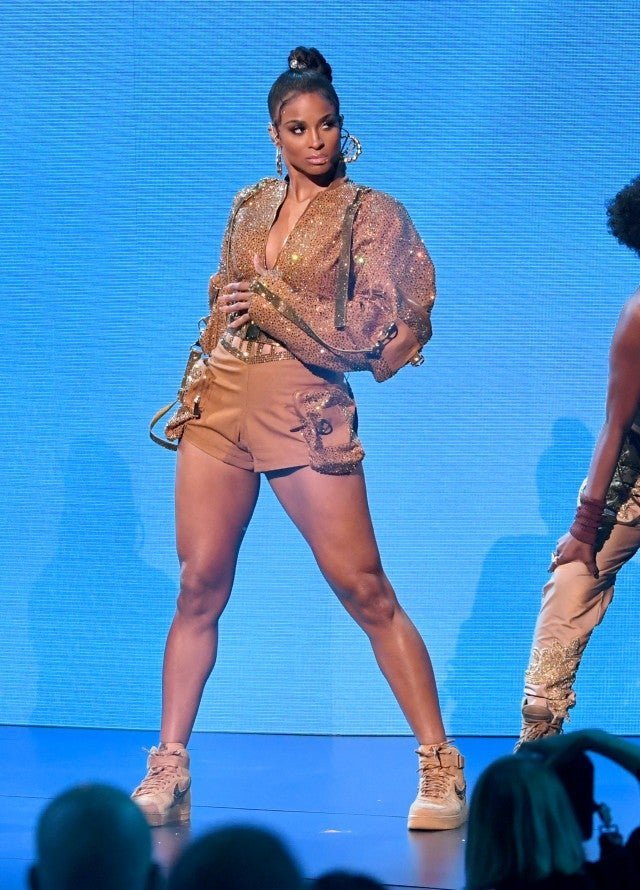 Ciara returned to her hosting duties in a short leopard dress with elaborate puffy hands and a long train. She held her hair up in a black ponytail, and a diamond choker adorned her neck.
Next, the "Level Up" crooner took things up a notch with a shimmering long-sleeved orange jumpsuit by Georges Hobleka and silver sandals. The singer switched that for a small pink number by Versace, which she paired with strappy sandals of the same color.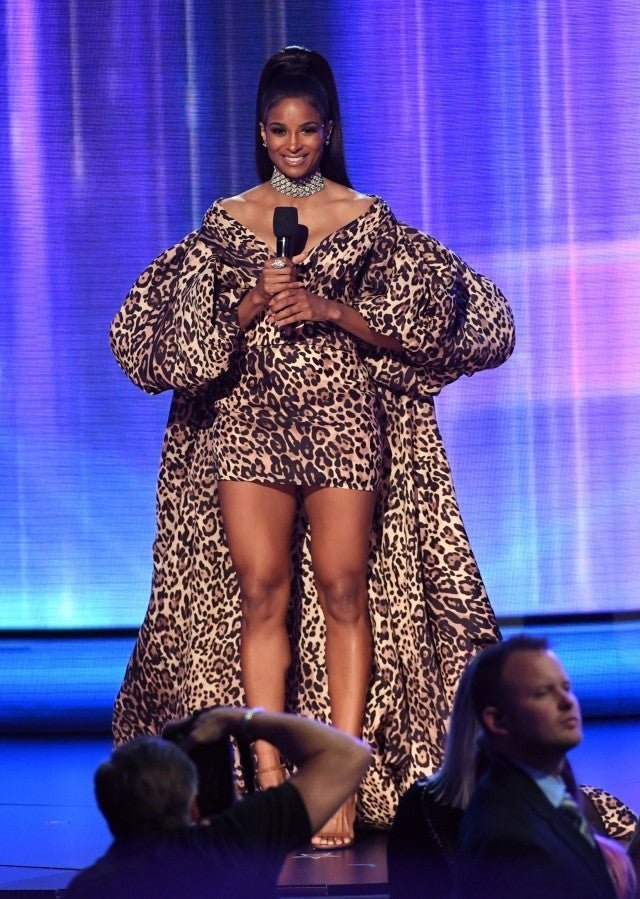 Ciara then sparkled like a diamond in a silver long-sleeved dress by Alexander Rich. The gorgeous outfit which stopped at her calf, was paired with matching jewel designed sandals.
Towards the end of the night, the singer wore another Balmain suit. It featured an oversized blazer with a black and white block design.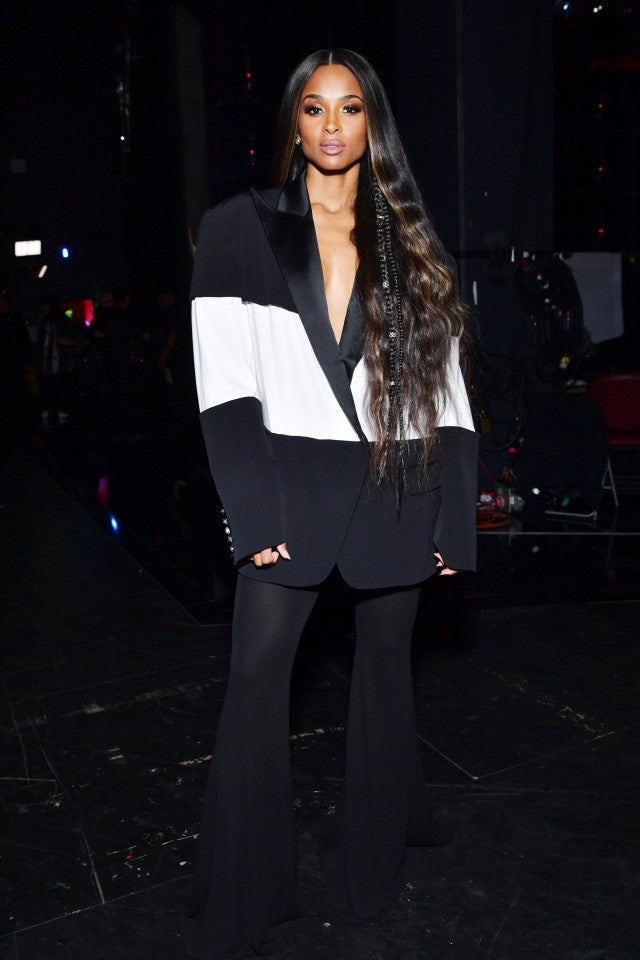 For her eighth look, the mom-of-two wore a feathery white mini dress and matching coat designed by Azarro. The outfit had a plunging neckline, and the host switched her hair to a short shoulder-length bob.
The singer showed up in a black cropped jumpsuit with sheer panels for her last look of the night and paired it with black sandals.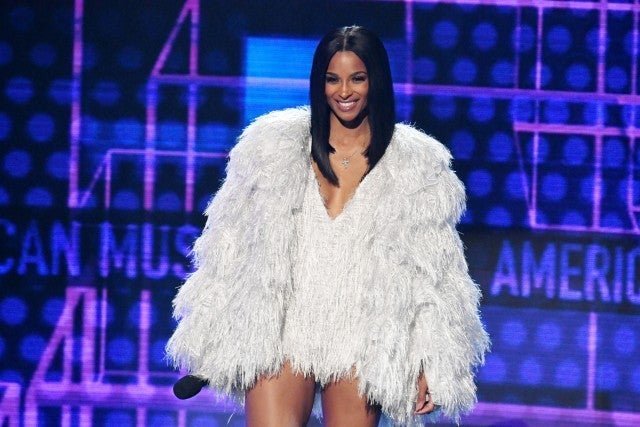 Ciara kept her promise to turn the AMA into a fashion event, and her stylist, Frederick Thompson told ET about her outfits:
"Ciara is a cool girl, so the inspiration is always cool."
The singer also had her children, Future, and Sienna at the AMA, and they cheered her on. The 5-year-old boy told his mother she did "Good" after her performance, and the 2-year-old girl gave her two thumbs-up.