Erin Andrews Praised by DWTS Fans for the Dress She Wore While Co-Hosting the Season Finale
The season finale of "Dancing with the Stars" aired, but it appears viewers are more concerned with Erin Andrews' stunning outfit for the episode!
On November 25, season 28 of the famous reality dancing competition series came to a final close; surprisingly, the fans are much more drawn to the show's gorgeous host, Erin Andrews, other than Brown and Bernstein, the winning couple.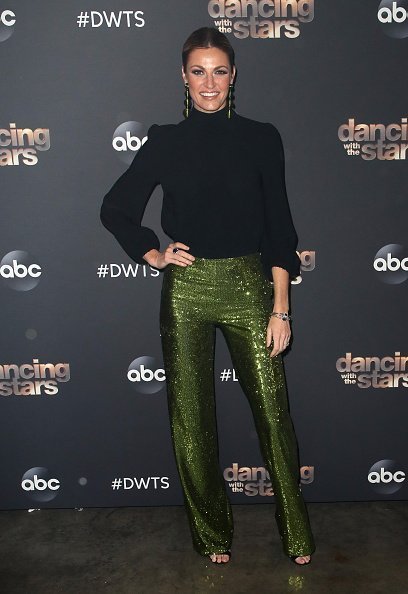 For the season finale, Andrews graced the stage wearing a high-end dress that sported a white floral pattern all over its long length. The sleeveless piece also sported an asymmetrical neckline and a flared skirt that still managed to accentuate the host's stunning figure. 
Andrews had her hair styled into an elegant style just perfect for the classy dress and accessorized with silver earrings and rings. The 41-year-old managed to look effortlessly chic as she hosted the season finale, and fans just loved the sight of her.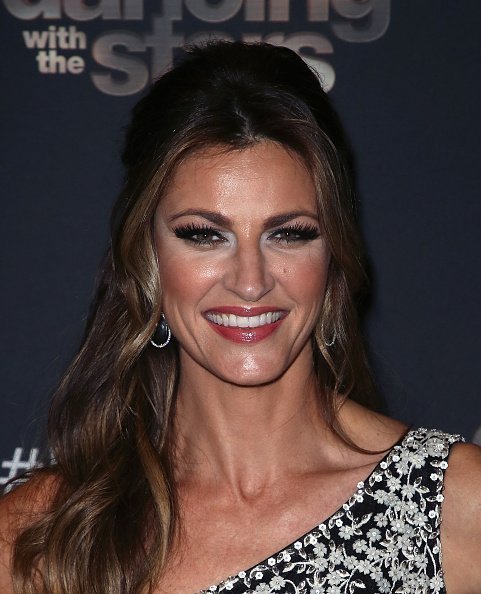 Twitter is milling with compliments from fans for Andrews' look for the night. One such fan, @MarjGator tweeted:
"@ErinAndrews your dress on DWTS Tonight is absolutely gorgeous!!"
Another fan, @JaySear tagged Andrews and wrote:
"I think you had the most marvelous look tonight I've ever seen on you! Very red carpet-worthy! And I mean the whole make-up, hair, and stunning dress!"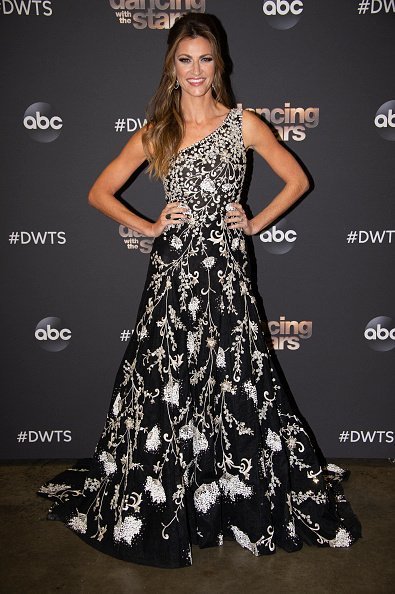 While another, @Christinelb563 added:
"Totally agree! Tonight's dress was gorgeous! I love dresses with flow to them. Just perfect!"
Erin Andrews and famous television personality Tom Bergeron co-host the show, but the attention is almost always on Andrews thanks to her fashionable looks. Also, it is hard to imagine anyone other than Andrews co-hosting the show.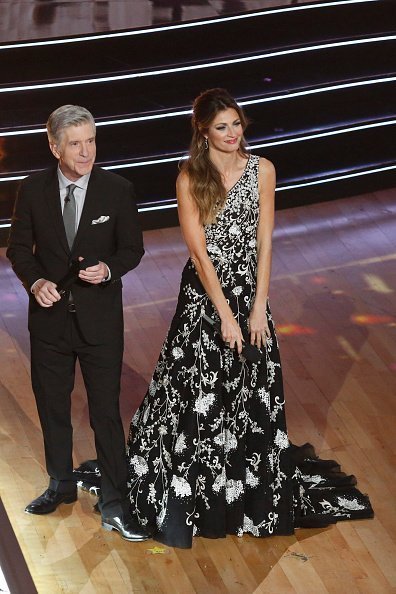 It may be her prior experience competing in the dance competition sometime back in 2010, but Andrews seems to do just the perfect job at hosting the show. There are, however, times it is Andrews' excellent fashion choices that make her the center of attraction.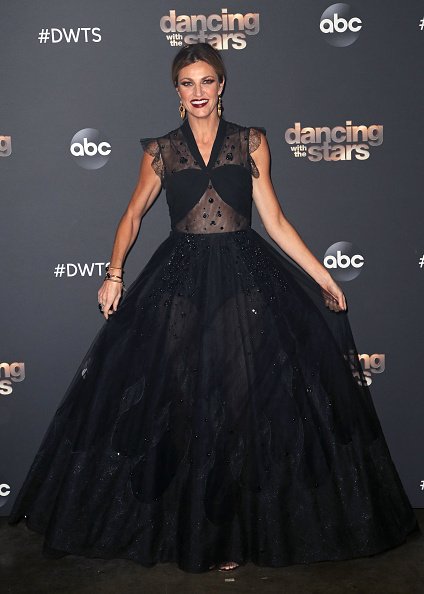 Who can forget the sparkly black gown with a see-through mesh front that she wore for the Halloween themed episode of the show? Now that the 28th season of DWTS has come to a close, she is one face that fans will sorely miss!