Erin Andrews Responds after Fans Commented on Her Reaction When Winners Were Announced during DWTS Finale
Erin Andrews takes to social media to clap back at viewers who dragged her for her reaction during the finale of "Dancing with the Stars" season 28.
Hours after fans dragged her for her lack of professionalism on "Dancing with the Stars," Erin Andrews is clapping back at trolls.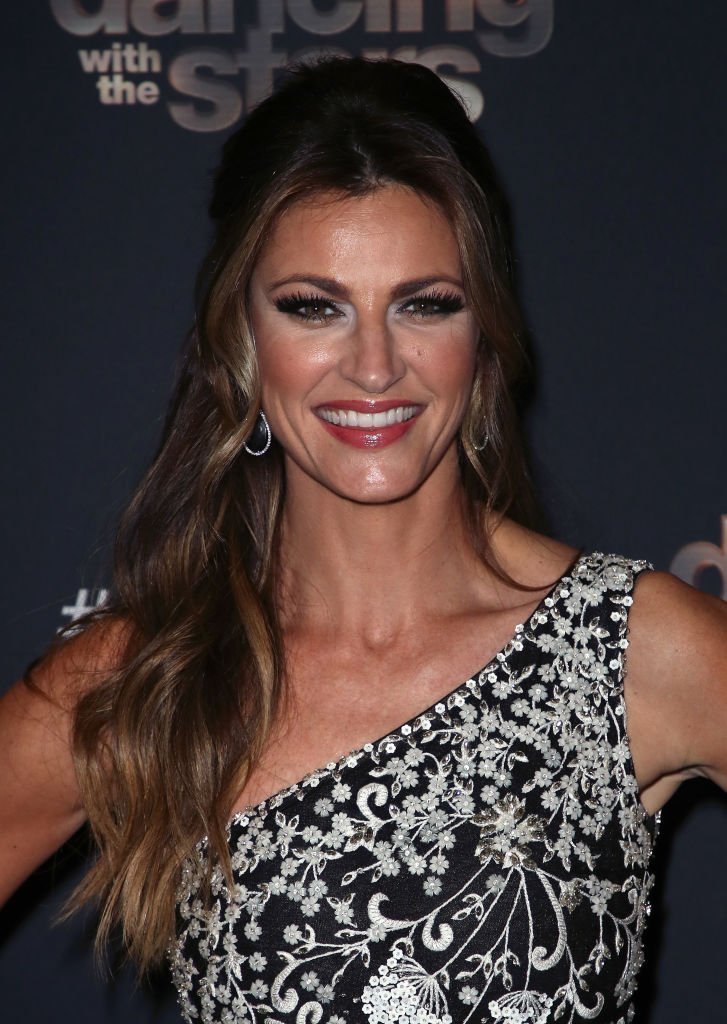 The sportscaster and television personality took to Twitter to ask her critics to give her a break as they would have still have trolled her if she cheered for the winners, before reminding them that it was "not that serious!"
Give me a break. YOU CAN'T WIN IN THIS SITUATION. I'm standing next to the couple that just got second place. And if I had cheered, you'd be killing me for going against the Kel, Lauren, and Ally. Not that serious people! https://t.co/ocRWTbAtnJ

— Erin Andrews (@ErinAndrews) November 26, 2019
According to Pop Culture, trouble began when Erin appeared uninterested when the winner of "DWTS" Season 28 was announced.
While some sent their congratulations to the season's winner, Hannah Brown, many were more concerned with the look on Erin's face.
One Twitter user mentioned that the TV personality looked "less than impressed," while another pointed out that Erin looked "unhappy" with the results.
A third user stated that Erin might need to look into getting a new job as she was a "bitter little peanut."
So glad @hannahbrown won #DWTS ! However, let's talk about @ErinAndrews shade when announcing the winner 🤣 girl you can't do that, may need to look into getting a new job, you "bitter little peanut" 😂🤣😂

— kimberly (@kdkimberly3) November 26, 2019
Although fans are unpleased with her reaction, they did love the floral print dress the FOX NFL sideline reporter rocked to the "DWTS" finale.
Pop Culture adds that Erin has been a "DWTS" co-host since Season 18 which means she has been a part of the series for 11 years.
@ErinAndrews your dress on DWTS Tonight is absolutely gorgeous!!

— Marjorie Soffer (@MarjGator) November 26, 2019
Besides the drama around Erin, it seems that the show's 28th season was a competitive season that enjoyed its controversy. However, things seemed peachy as its final four squared off with two finale dances each.
According to Pop Culture, the show's competing couples included: Hannah Brown and Alan Bersten, Ally Brooke and Sasha Farber, Lauren Alaina and Gleb Savchenko, and Kel Mitchell and Witney Carson.
PEOPLE explains that Hannah and Alan kicked the show off with a dance to the Viennese waltz to "Lover" by Taylor Swift.
Meanwhile, Lauren and Gleb danced the foxtrot to "Jolene" by Dolly Parton as Ally and Sasha danced the jive to "Proud Mary" by Tina Turner. Finally, Kel and Witney danced the jazz to "We're All in This Together" by the High School Musical cast.
At the end of the show, Bachelorette star Hannah Brown and her partner Alan Bersten were crowned the winners and took home the Mirrorball Trophy.
Fans can enjoy the play-by-play of the moment when the winners of the series were announced as "DWTS" shared the clip via their official YouTube page.
The clip shows the excitement and joy on the faces of the competitors as the announcements are made by co-hosts Tom Bergeron and Erin Andrews.