Melania Trump Stuns in Floral Dolce & Gabbana Coat and Stiletto Boots to Receive Christmas Tree at The White House
Christmas is around the corner, and the White House is getting ready, as it received the official Presidential Tree. First Lady of the United States, Melania Trump partook in the delivery of the Christmas tree, looking stunning in a D & G outfit. 
The festive season is underway, and that was seen as the First Lady of the United States, Melania Trump received the White House Official Tree. The Snyder Family delivered the tree.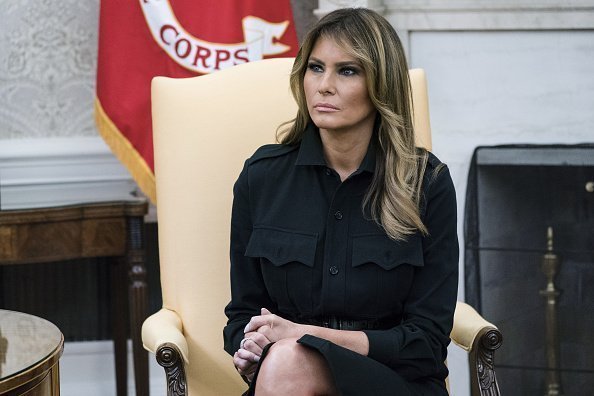 In an Instagram post, Melania Trump shared pictures showing the moment the tree arrived at the White House in a horse-drawn carriage, marked with the inscription: "White House Christmas Tree 2019." The pictures also showed that she exchanged pleasantries with a member of the Snyder family. 
Melania was dressed for the day, wearing a floral Dolce and Gabbana coat, which she wore over an all-black ensemble, and matched her look with black boots from the designer, Christian Louboutin.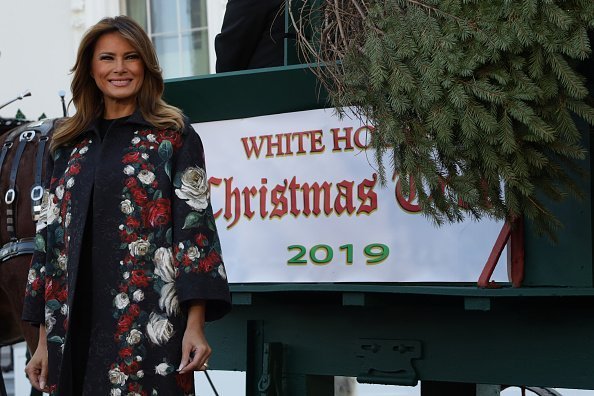 During the tree delivery, Melania greeted the carriage driver, before posing for photographs with the patriarch of Mahantongo Valley Farms, Larry Snyder and his kin.
In her caption to the Instagram post, the First Lady said that the White House was looking forward to appreciating the peace and joy the Christmas tree signifies, throughout the holiday season. She thanked the Snyder Family for bringing the tree from Pitman, PA. 
The official Twitter page of the White House also shared a video of the Christmas Tree Delivery. The 4-minute video showed the moment the tree came into the White House, as well as when the First Lady received it. The caption to the video post read:
"LIVE: @FLOTUS Participates in the White House Christmas Tree Delivery."
LIVE: @FLOTUS Participates in the White House Christmas Tree Delivery https://t.co/lb6TkT6K96

— The White House 45 Archived (@WhiteHouse45) November 25, 2019
Melania Trump also tweeted about the ceremony, sharing the same pictures she posted on Instagram, along with a similar caption. 
The ensemble worn by the First Lady continued her tradition of appearing in stylish dresses since she assumed the position of First Lady. The former model has an innate ability to turn casual wears to fashion hits and sets the pace with her dressing.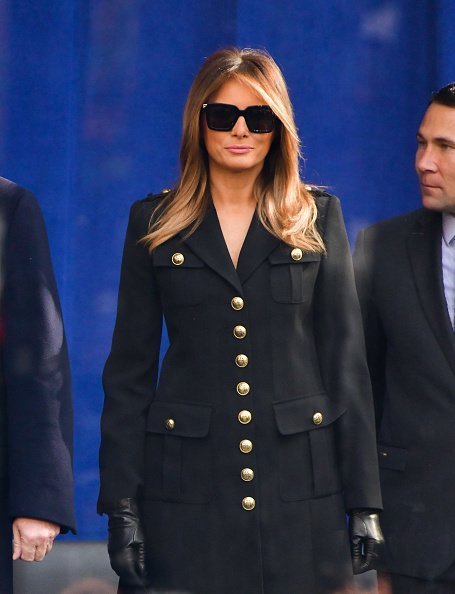 Right from the inauguration in 2017, where she wore a blue Ralph Lauren Coat dress with matching suede pumps and gloves, to her latest D & G outfit, Melania Trump has kept her fashion standards at a very high bar.