Meet Stephen Baldwin's Wife Kennya to Whom He's Been Married for 29 Years
Kennya, the wife of American actor Stephen Baldwin, is an important member of the Baldwin family, yet very little is known about her due to her private lifestyle.
Very few people know Kennya, a Brazilian beauty who, despite being part of one of Hollywood's most famous families, still manages to remain obscure.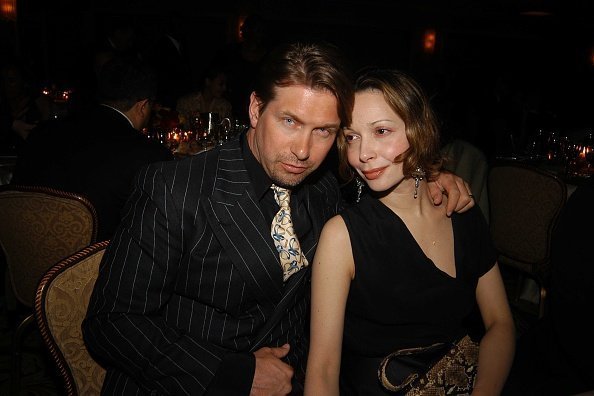 Quite reserved, only very little is ever heard or seen of Kennya. The much that is known is that she is American model Hailey Baldwin's parent and actor Stephen Baldwin's wife of nearly thirty years.
This article will help ease your curiosity as the few known facts about the youthful beauty are outlined therein.
KENNYA BALDWIN EARLY YEARS
Born on 24 October 1968, Kennya Deodato Baldwin is best known as the wife of Stephen Baldwin and daughter of widely-acclaimed Brazilian composer Eumir Deodato.
Despite her famous origins, Kennya strives to live a private life. She lived her early years in Brazil, where she was thrust into fame thanks to her father's success in the music industry.
Kennya's move to New York to study helped her escape it all. She started her education in the New York Preparatory School and graduated in 1984. Following her graduation, she enrolled in Parsons School of Design, where she bagged a degree in graphics designing.
KENNYA BALDWIN'S NET WORTH
Kennya Baldwin, who is aged 51, has a well-groomed career as a graphic designer and has earned her a net worth estimated to be about $300k. Thanks to his entertainment career, her husband, Stephen, is also said to be worth an estimate of about $1,000,000, which brings the couple's total wealth to be about $1.3 million according to Wealthypersons.com.
KENNYA'S MARRIAGE TO STEPHEN HAS LASTED DECADES
Kennya first met Stephen Baldwin in a New York subway station in her younger days of being a graphic designer. This encounter, which happened in 1987, was love at first sight for the couple.
 After three years of dating, Kennya and Stephen Baldwin had their wedding in 1990 and have been together ever since. Although they have had their share of rocky times, especially with their finances, the couple has remained strong together. Their union is also blessed with two beautiful daughters who are equally famous names.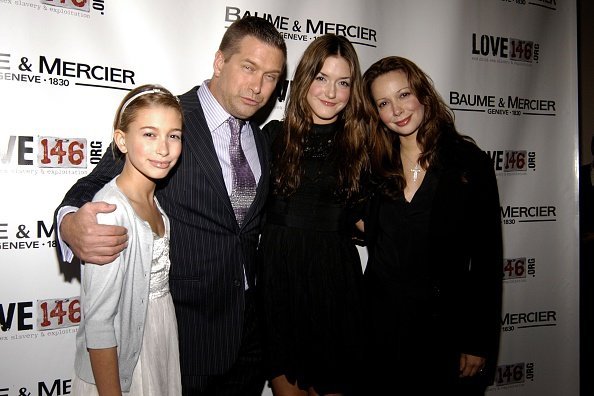 KENNYA'S CHILDREN ARE AMERICAN MODELS, ALAIA AND HAILEY BALDWIN
If nothing else, Stephen and Kennya Baldwin can boast of their gorgeous daughters, Alaia, and Hailey who have each carved a niche for themselves in the fashion industry as models.
Although well past her prime, Kennya Baldwin still looks very young. Her daughters look so much like her that the three of them could be mistaken for sisters in pictures.
Alaia and Hailey inherited their mother's gorgeous features. Kennya Baldwin stands at the height of 1.65 meters and boasts of a svelte figure which her daughters got from her, and that has helped them realize their modeling dreams.
In their pursuit of fame, the girls have taken after their father. Alaia, 26, is still a budding figure in the modeling industry, and so is Hailey Baldwin. Hailey is a well-known model that is usually recognized alongside top figures like Kendall Jenner, Gigi Hadid, and many others.
KENNYA BALDWIN HAS NO INSTAGRAM
It may be hard to believe that Hailey Baldwin's mom doesn't have an Instagram account, but it is true! Kennya has no known social media account, which perhaps makes her more obscure.
This, however, doesn't stop her socialite daughters and husband from posting about her on social platforms. Alaia and Hailey, who is currently married to singer Justin Bieber, have especially taken to Instagram to share lovely accounts of having Kennya as their mother.
From rare throwback photos with Kennya to sweet birthday wishes for her and heartwarming Mother's Day posts, the girls make sure that the world is aware of how what a beautiful soul their mother is.
Stephen Baldwin is no less. The star famously describes himself as a lucky man to have found Kennya, who helped him find his Christian faith and stayed by him all through his run-ins with legal authorities.
Although only very little is known of Kennya, there is no doubt that she is just as important as the rest of her family, and her love for privacy is perhaps even more admirable.
Did you know Kennya before now? If you loved reading this article, share it with your friends!