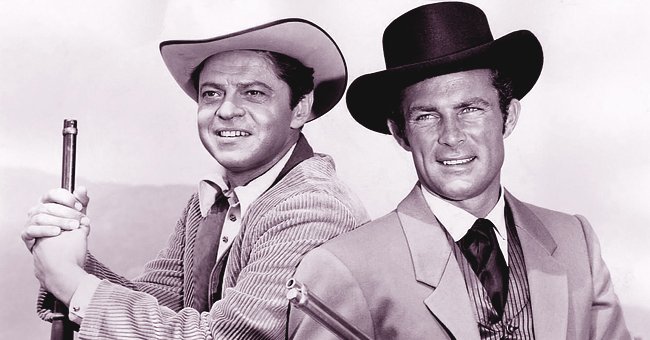 wikipedia.com
Robert Conrad's Life after 'The Wild Wild West' Ended
Half a century has passed since the last episode of "The Wild Wild West" aired, and the actor Robert Conrad has led a rather eventful life since the show ended.
The ruggedly handsome Robert Conrad specialized in playing the role of a tough guy since his early days in Hollywood during the golden age of television.
First garnering the audience's attention with his performance as Tom Lopaka in "Hawaiian Eye," Conrad was especially famous for his role in "The Wild Wild West."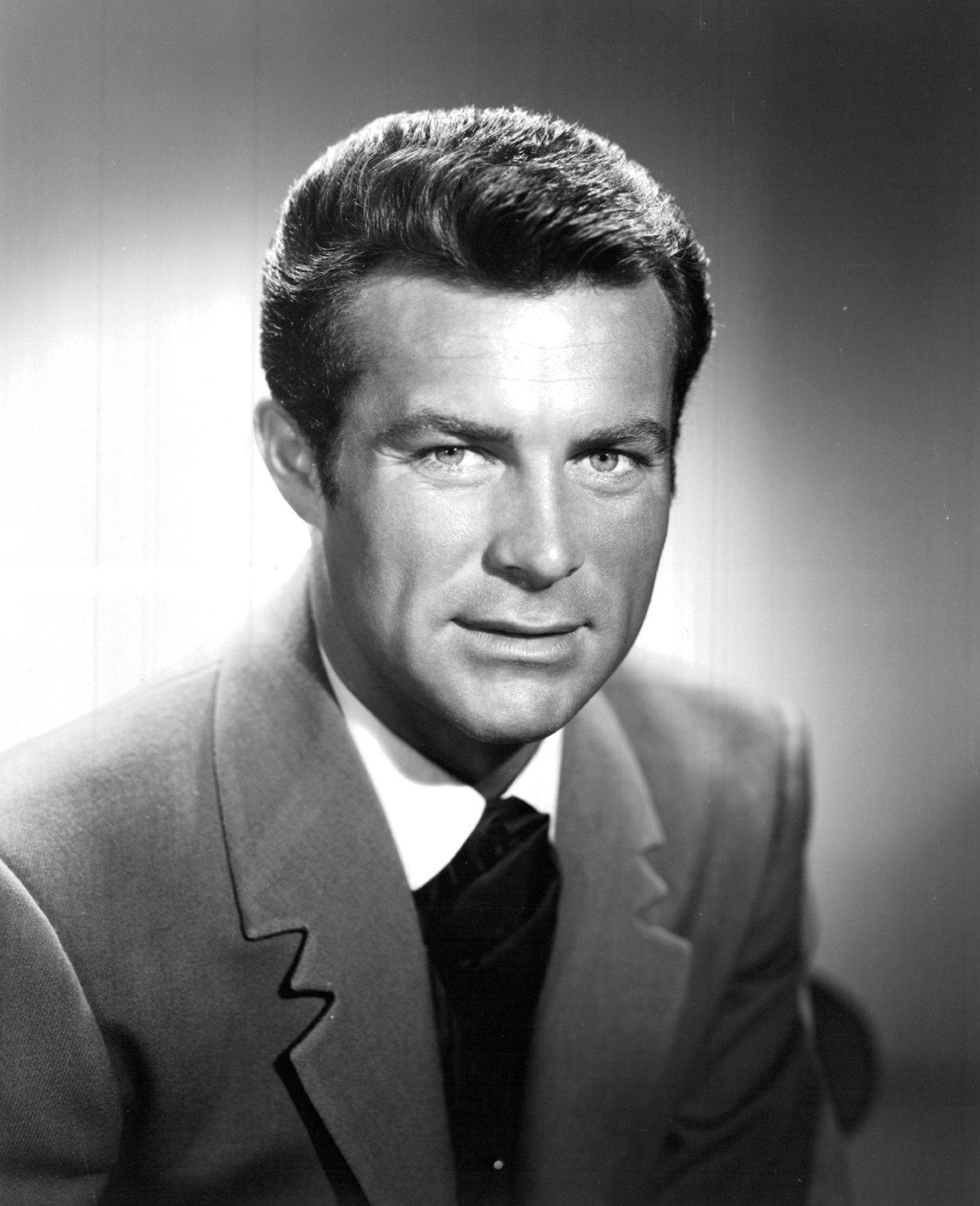 A portrait of Robert Conrad, 1965 | Source: Wikimedia Commons
CONRAD'S LIFE AS AN ACTOR
After portraying the role of the tough secret service agent "James T. West," Conrad spent his time performing for a number of television hits in the '70s, including "Ba Ba Black Sheep."
Conrad continued to be a popular face on the television as he continued to work as an actor for TV movies and series, including "Centennial" and "Glory Days."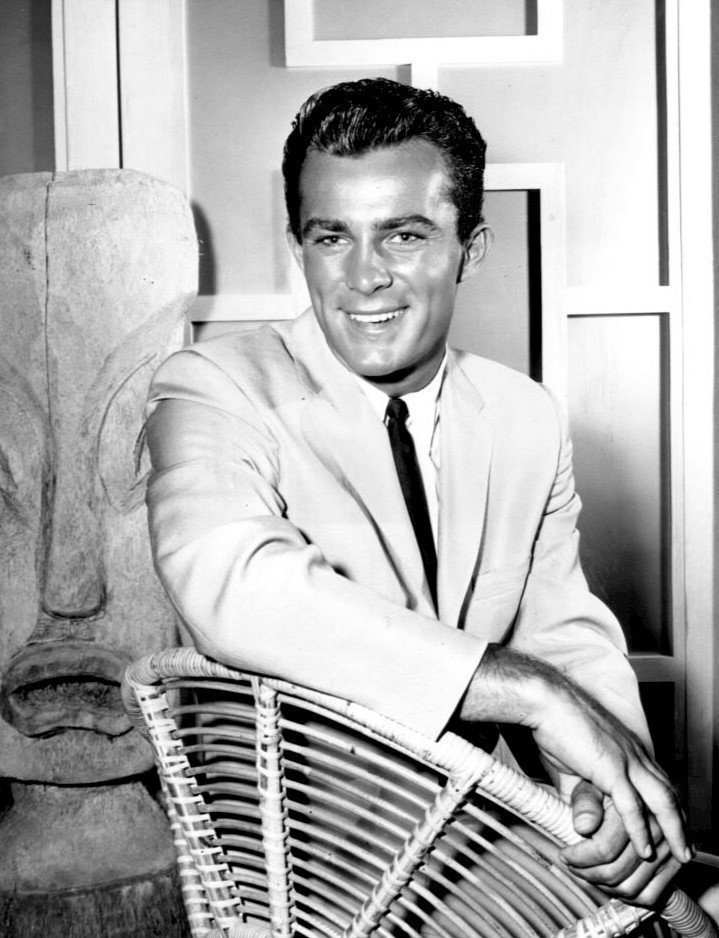 Photo of Robert Conrad as Tom Lopaka from the television program Hawaiian Eye | Source: Wikimedia Commons
Around the mid-'90s, Conrad worked with his children on "High Sierra Search and Rescue," a TV show inspired by the search and rescue team that actually rescued him in 1987.
CONRAD WAS LOST IN A STORM
In a 1995 interview with "The Washington Post," Conrad revealed that he had been lost in the Sierra during a storm in February of '87. Luckily, he found a cabin and broke in.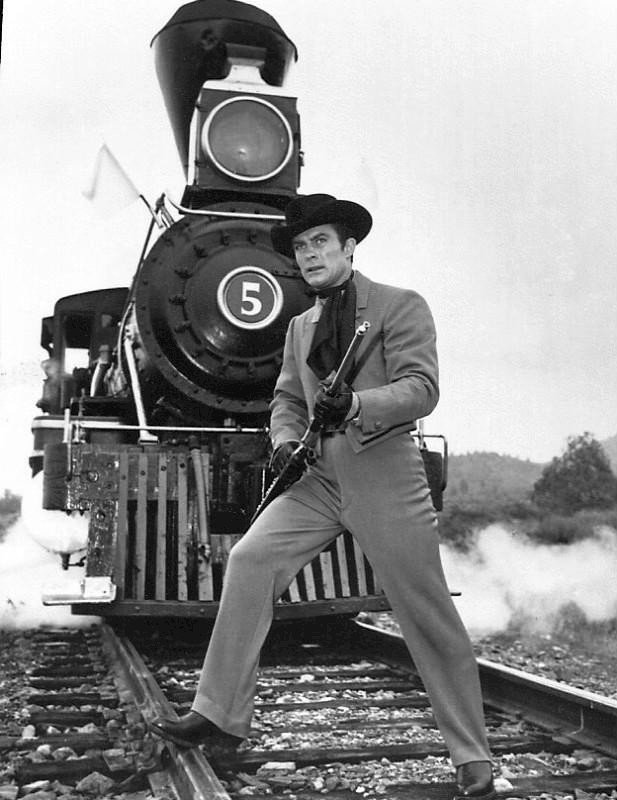 Photo of Robert Conrad as James T. West from the television program The Wild Wild West.| Source: Wikimedia Commons
A party of 22 rescuers went out in search of the television celebrity, and he was found the next day huddling in the cabin with no heat and no apparent injuries.
Vouching for the rescue team of the Bear Valley volunteers, he said, "They have a really successful rescue record because they live in the element."
TRAGIC CRASH FOR CONRAD
In the early 2000s, Conrad was in a severe car crash. Arraigned for the felony of drunk driving, Conrad rammed into another vehicle, severely injuring himself and the other driver Kevin Burnett.
According to the criminal complaint filed at the time, Conrad had a blood-alcohol level above 0.20 percent, which was nearly three times the legal limit.
Conrad also suffered a severe head and spinal injury, causing paralysis. He had lost mobility on the left side of his body and was confined to a wheelchair for some time.
Even now, the 84-year-old television legend can be seen onscreen, making guest appearances on shows like "Ecran Large" and "Then Again with Herbie J Pilato."
Please fill in your e-mail so we can share with you our top stories!