Tracee Ellis Ross from 'Black-ish' Is Glowing as She Rocks Yellow Flowy Dress in a Stunning Beach Photo
Actress Tracee Ellis Ross puts her best foot forward as she shares beach photos in new Instagram pictures. The "Black-ish" star took to her Instagram to post a slide of images of her chic looking self at the beach. Tracee appeared braless and bare-feet in a golden flowy dress. 
The actress posted three pictures, each with its unique pose. The gown, even though flowy, accentuated her curves as the streak of sun rays complimented her skin. In her caption to the post, she wrote:
"Golden Hour."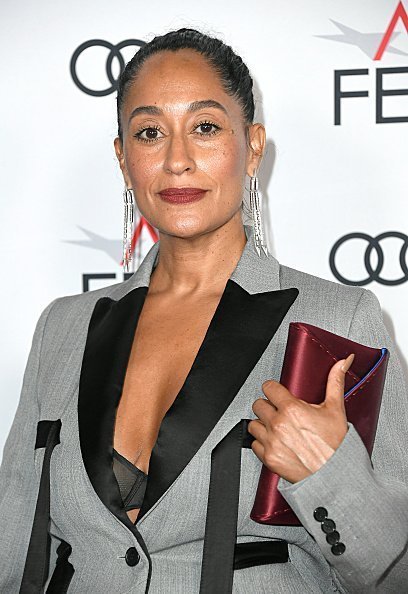 Followers of the actress were impressed by these pictures, and they expressed their feelings in the comment section. "She is the sun," one admirer wrote.
Another admirer referred to the actress as beautiful while subtly complementing the effect of the sun on her skin. "Beautiful #sunkissed," she wrote. @gabunion summed it all up in one word, "Gorgeous," she commented.
The forty-seven-year-old "Girlfriends" actress is living for herself as she is single and without kids. The actress in her speech for the Glamour Women of the Year event told the audience of the pressure she is facing from being alone. 
She encouraged women to live for themselves, baring out pressures from family, friends, and society to take specific steps in their lives. The "Black-ish" star portrays Rainbow Johnson, a married mother of five on the ABC comedy for which she won the best actress in a TV series, comedy or musical Golden Globe. 
Still, she affirms that she is happy with her life even though she is single and without children. There is not just the actress side to Tracee as she is also an advocate, a fashion designer, a beauty disruptor, and an entrepreneur. 
Tracee Ellis Ross put her entrepreneur spirit to play this year when she put out her new haircare line "Patten." Patten is a hair care product line for natural, textured hair with 3b to4c curl types. The actress told Marie-Claire in an interview that Patten had been in the works for ten years. 
Although the actress had a positive role-modeling of curls from her mother, the legendary Diana Ross, Tracee didn't think it was trendy. The actress relaxed her hair as the media in the '80s and' 90s portrayed texturized hair as beautiful. 
The paradigm shift for the actress occurred when she moved to Europe, and they were no salons to cater women of color, she discovered a regimen to help her provide for her hair needs and thus embraced her curls.
Tracee believes embracing your beauty is a form of activism.