Matt Roloff's Girlfriend Caryn Chandler Says She Sees a Hint of the LPBW Star in Baby Lilah's Post-Bath Photos
After Tori Roloff shares a picture of her daughter, Matt Roloff's girlfriend, Caryn Chandler, is convinced that she can see certain features of him in his newborn granddaughter.
The Roloff family grandparents can't stop gushing over their newborn granddaughter, Lilah Ray. Sharing a picture of her first bath, Tori Roloff jokes:
"Lilah girl got her first bath today! She liked it so much she blew out her pants to earn herself a second! ?"
Tori and Zach Roloff welcomed their second child on November 19. Since the birth of their first son, Jackson, he has had a close bond with their dog, Murphy.
In an Instagram post several months ago, Tori revealed that she introduced Murphy to the family when he was just a puppy, and Jackson was a newborn.
Often sharing pictures of Jackson amid Murphey playing together, she says Murphy has found another companion in newborn Lilah, she says:
"Also. Murphy would stay next to this kid all day if he could. ? #lilahrayroloff."
Having spent time with the new baby shortly after she was born, Matt's girlfriend, Caryn Chandler makes an observation about Lilah's looks on the new photos, saying:
"I definitely see a hint of her grandpa Matt in the first pic. SO precious ! Kisses to my lil J."
Just hours after Caryn initial post, Amy Roloff commented on the picture and sent lots of love to Lilah, gushing over her third granddaughter, she says:
"Love her more each day, just like big brother Jackson. Precious."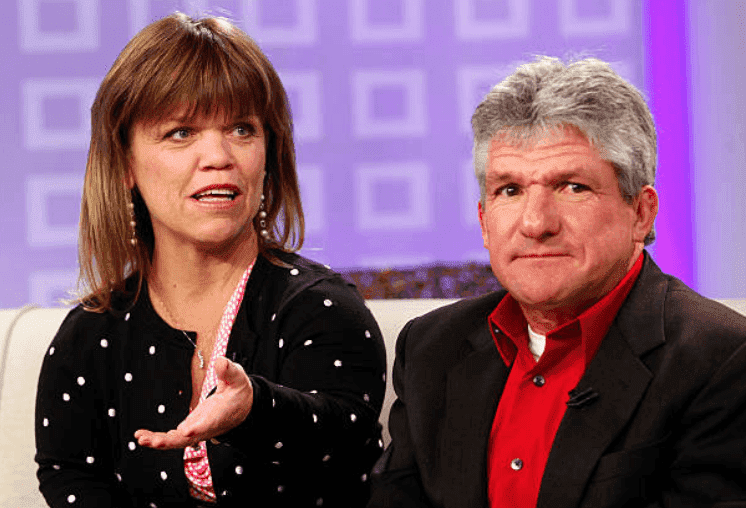 Lilah's birth has certainly bonded the family. In a rare occurrence, Amy and Chandler pose together. In part of the she admits:
"Out of the many photos taken over the past few days I choose these to share because they show the family unity that came together to make everything perfect..."
The Roloff's are going to have their hands full in the coming months because they are also expecting their fourth grandchild.
The arrival of her grandchildren comes as a much-needed surprise for the family, who are with the loss of Amy's mother. She passed away a few weeks ago.