Snoop Dogg Is a Proud Grandpa of 3 Adorable Grandkids - Meet All of Them
Rapper Snoop Dogg might have the reputation of a bad boy, but when it comes to his family, he brings out his most vulnerable side. He's the proud father of three grown-up kids and grandfather of three adorable babies, meet all of them here.
Snoop Dogg has been married to his high school sweetheart, Shante Broadus, for over two decades. And although they have faced some rough patch in their marriage, the couple is stronger than ever.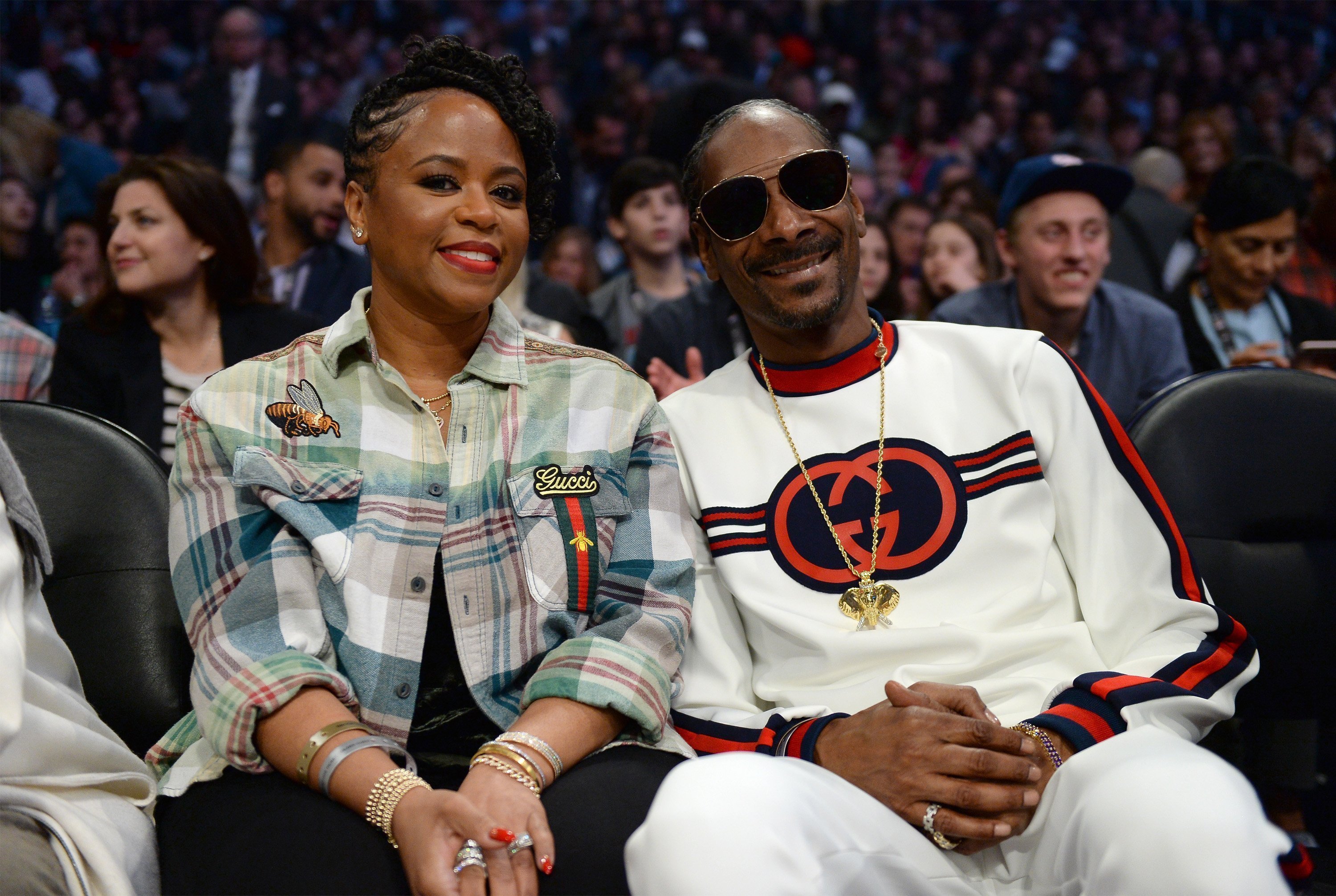 Together, they are the proud parents of three kids: sons Corde, 25, and Cordell, 22; and daughter Cori. 20.
The two Broadus boys have already started their own families, making Snoop and Shante grandparents of three adorable kids.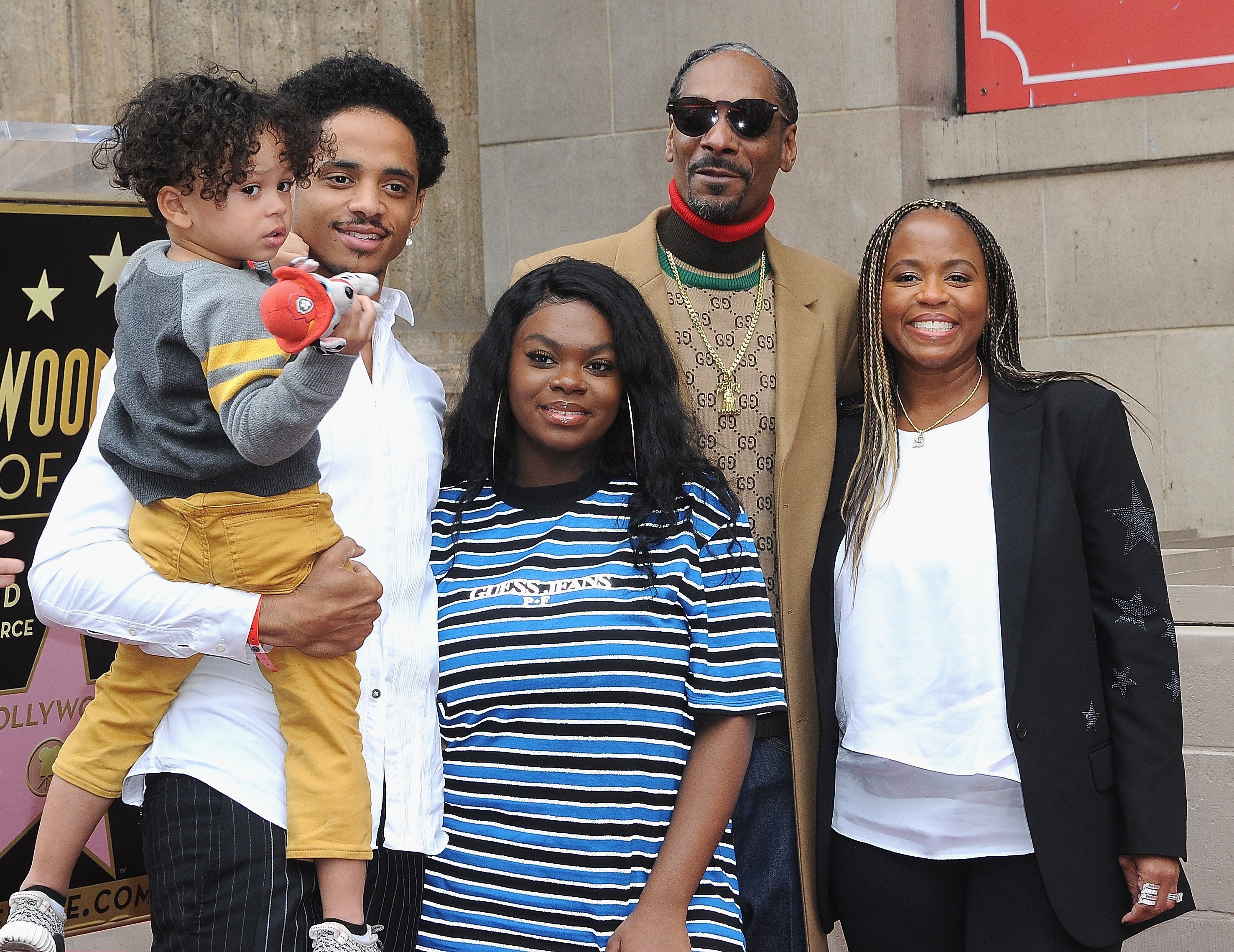 CORDE'S CHILDREN
Corde, the eldest of Snoop's kids, has become a father on three occasions. Sadly, he lost one of the babies.
1. Zion Kalvin
Corde gave Snoop his first-ever grandson when he welcomed son Zion Kalvin with then-girlfriend Jessica Kyzer.
The boy, who's now 4, was born in January 2015 and was welcomed into the family with open arms by every member of the family. 
At the time, the Doggfather took to Instagram to share an adorable video that shows Corde recording the newborn while telling him, "That's you; that's not me." 
"Proud grandad. My son spank n grandson Zion !! Jah bless," Snoop captioned the clip.
Although Corde and Jessica broke up soon after Zion's birth, they seem to have a good co-parenting relationship, and although Zion lives with his mom, he often visits his dad and his little sister.
Jessica and Zion recently joined the family at the premiere of "The Addams Family," where Snoop voiced  Cousin Itt.
2. Eleven Love
Corde and his girlfriend, Soraya Love, welcomed their first child, daughter Eleven, on August 17, 2018.
It was one month later that Snoop shared a video of the baby girl to Instagram, making her official introduction to the world by saying:
"My 1st granddaughter lovely day. Be blessed y'all."
Shante also welcomed Eleven into the family by calling her the "new boss baby."
3. Kai Love
Corde and Soraya's second child, son Kai Love, was born on September 15, 2019. Sadly, the baby boy passed away after ten days of being born.
It was Corde who made the heartwrenching announcement in a now-deleted Instagram post which featured pics of the newborn and his sister Eleven.
"My Son Kai brought so much love and positivity into this world," Corde wrote. "His energy will live on, and these 10 days of love will always be special to us. Let's all cherish life and those we love while we are here. Thank you."
Snoop, on the other hand, shared an emotional Instagram video about trusting God when going through hard times. He simply put a rose and hands in prayer emoji on his caption.
CORDELL'S FIRSTBORN
Cordell, Snoop's middle child, announced he and model girlfriend Phia Barragan were expecting their first child back in January 2019.
"Isssa Gurl," the former football player captioned a photo of Phia's baby bump.
The expectant mom later shared a pic from her maternity photoshoot, and dedicated sweet words for her baby girl:
"I've loved you before I knew you. You were a dream that came to life. Life will be challenging but I promise to be there to hold your hand as long as I live. You are everything and more to me. I love you so much already baby girl. See you real soon."
The young couple welcomed daughter Cordoba Journey in April 2019, and like with their first three grandchildren, Snoop and Shante were more than excited to welcome a new member to the family.
The "Gin & Juice" rapper recently melted hearts by sharing a pic with the baby girl, who was donning a shimmering turquoise onesie and a matching headband and seemed to be having a great time with her grandpa.
Snoop couldn't the big smile on his face, as it seems his grandchildren are the light of his life.