Tia Mowry from 'Family Reunion' Is a Proud Auntie as She Shares Adorable Photo with Sister Tamera's Kids Aden and Ariah
Tia and Tamera Mowry treasure moments when their children are together because it binds them closer too. A few months back, the twins delighted in their children bonding and shared images from that day.  
Tia Mowry celebrated a priceless moment with her niece and nephew. 
Thanksgiving is just around the corner and Tia seemed to hint that it was going to be a joint affair between her and sister, Tamera Mowry's family.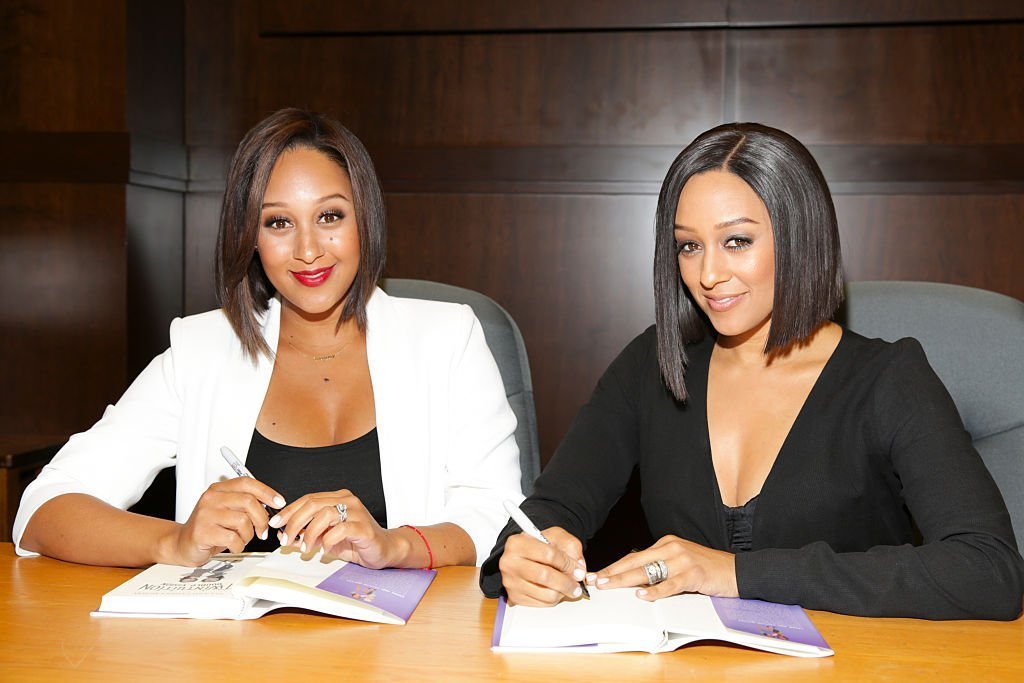 PROUD AUNT
In a recent photo she shared, Tia is joined by Tamera's children, Aden and Ariah in Napa. We're well aware that Tamera has a home in the California Valley where her husband runs a vineyard. So she might have been visiting at the time the photo was taken.
Tia's caption also revealed her excitement to celebrate the upcoming holiday with the two children."Can't wait to see these munchkins on #thanksgiving" she wrote and added, "Gawd I love my niece and nephew!"
VALUING FAMILY
Tia and Tamera are close so it's no surprise they love each other's children like their own. Earlier this year, the sisters celebrated a bonding moment among their kids. Tamera's two kids, Aden and Ariah engaged in some stairway roughing up with their cousin, Cree in a clip she shared. 
"What's so amazing is how our children are what really, really brings us closer together."
"Life is busy," according to the host of "The Real." "But there is nothing like making time for your loved ones. When you do get together it's priceless, and so is COUSIN LOVE. Can't wait for Cairo to join in on the fun!"
Cairo, now 1, is Cree's younger sister who was too small to get in on the action. Tia was as well looking forward to the day she could join in the fun when she shared a cute photo of the three older cousins from the same day.
"Gawd I love these kids. I can't wait for Cairo to catch up," she wrote. 
The pic featured Aden, Ariah, and Cree standing against a brick wall. While the older Cree, 8, smiled casually for the camera, his two younger cousins opted to have a little more fun. Aden, 7, raised up his two fingers in a peace sign while making a face and Ariah, 4, attempted to do the same.  
CLOSER THAN EVER
"What's so amazing is how our children are what really, really brings us closer together," Tia told People last year. "It is the most beautiful thing to see."
Tia also said that their kids are a good reminder to value time with family. She describes her children's relationship with Tamera's kids as more like siblings. 
Taking photos of their time together is also something she also loves to do. "Photos hold memories and help you remember the good times you have with the people you love," she explained. 
Tia's Instagram is indeed filled with golden memories with her family. And we can't wait to see her pics from Thanksgiving which will certainly be filled with a lot of family fun.