John Legend's Wife Chrissy Teigen Assures Fan after Video Shows Daughter Luna Close to a Kitchen Stove
Chrissy Teigen assured a fan that she keeps safety tips in mind while cooking family-favorite food with her daughter.
The "Bring The Funny" judge, 33, was busy this weekend cooking chicken with her daughter Luna, 3 and ensured a fan on Twitter that the little girl was in no danger when she got close to the kitchen stove.
"We're good. […] It's been off for hours."
Oh yay help pic.twitter.com/ZB6I4Mp29q

— chrissy teigen (@chrissyteigen) November 25, 2019
Although Teigen did the main job of preparing the food, Luna was sitting on the counter to help her mamma. When mom suggested helping spoon the peach sauce over the chicken, she accepted the offer eagerly.
"Thank you mamma."
This is not the first cooking experience of the mother-daughter duo. Luna has previous experiences being alongside her mom in the kitchen, as the "Lip Sync Battle" host shared photos on Instagram in March 2018, preparing food with Luna.
The mother of two has always been open about pregnancy and motherhood. Once she said that she wanted four babies before becoming a mother, and now she is satisfied with two kids.
"Cravings By Chrissy Teigen" is the name of her newly-launched website, a destination for all fans of cooking.
In an interview, she talked about her postpartum depression after welcoming her first child and that she feels more prepared now to cope with the problems of pregnancy and what she might face after that.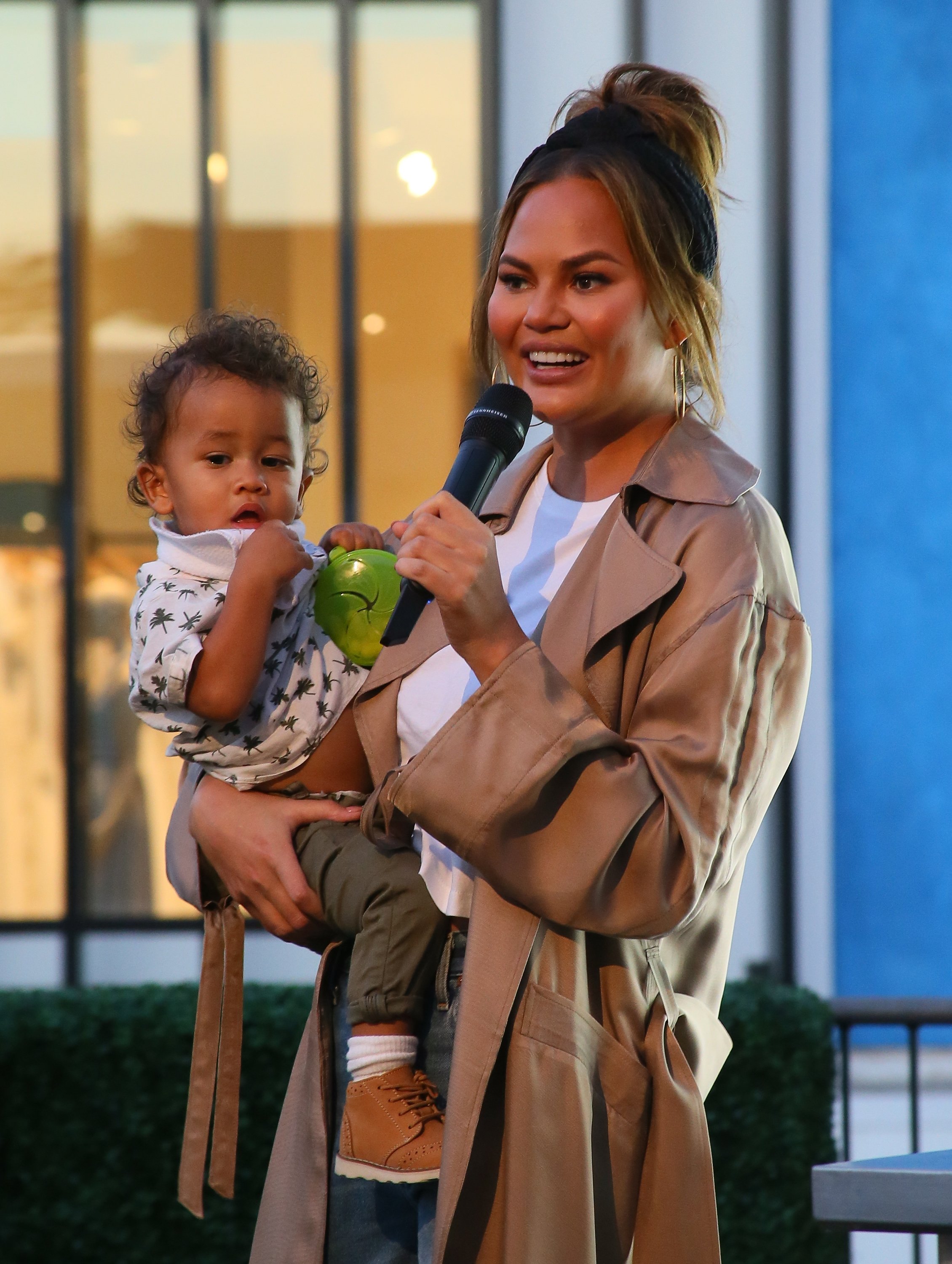 Teigen believes that the condition for new generations is so much better compared to her own childhood and she is proud to raise kids in such an environment, saying:
"Now seeing these kids stand up and pave the way makes me feel so much better about the way my kids are going to grow up and frustrated about the fact that I couldn't do it in my generation."
She feels passionate and thankful to live in a world where the young boys and girls of America might reconstruct the rules of the nation and bring change for the next generations.
The best selling cookbook author has always shared with fans on Instagram about her interest in cooking, and she has been recently busy launching her own website.
"Cravings By Chrissy Teigen" is the name of her newly-launched website, a destination for all fans of cooking who love to learn new things and share their experience with others.
If you are interested in cooking, the well-designed website is the place for you to spend a few hours in your free time. You can find mouth-watering recipes for free and even be in touch with Teigen.
In addition to traditionally-formatted recipes, you will regularly see videos of Teigen, John Legend, and other family members preparing different foods in her kitchen and enjoying a meal around the world.