Vin Diesel Is Grateful for Chance to Take Thanksgiving Break after Wrapping up the Filming of 'Fast and Furious 9'
With the filming of "Fast and Furious 9" wrapped up, hunky Vin Diesel shared his experience with fans while flaunting the results of his hard work in the gym.
With the initial release date rescheduled three times, the time-consuming filming of the long-awaited franchise sequel has come to an end earlier this month, and Vin Diesel marked the occasion with a sexy snap in khaki cargo shorts in a gym and words of appreciation.
It's an official #F9 Wrap! This is by far the most ambitious film of the series and I am forever grateful to our amazing crew from London, Edinburgh, Tbilisi (Georgia), Phuket & Krabi (Thailand), and Los Angeles. pic.twitter.com/ggFGxwHuz7

— Justin Lin (@justinlin) November 11, 2019
Despite being "immensely proud" of "Fast and Furious 9," it became the longest film shoot of his career. And with the project done and dusted, the actor plans on taking a "minute to center" before excitedly heading into his next projects, including "Xander Cage," "Riddick," and "Groot."
"Before all the press that coincides with the release of the various pictures next year. I must take a minute to center. To celebrate the wonderful family, I have been blessed with. So grateful for the Holidays. Perfect timing, I might add. Hahaha.#holidayseason #Blessed #Grateful #Dadbod," Vin captioned the picture.
Reprising his role as Dominic Toretto in the sequel, most of Vin's chosen onscreen family will return for their latest adventure, except for the founding member Brain O'Conner due to former co-star Paul Walker's accidental death in 2013.
The cast includes Michelle Rodriguez, Cardi B, while Charlize Theron also returns as the villainous cyberterrorist, Cipher. Natalie Emmanuel, Jordana Brewster, Tyrese Gibson, Ludacris, and Hellen Mirren are all back, and as a surprise, John Cena will also make an appearance in an unknown role.
"The Fast and the Furious" made its debut eighteen years ago, and with the wheels still solidly on the sequel car, Cardi B reckons, "this will be the best one."
Set to hit theaters on May 22, 2020, "Fast and Furious 9" should not be confused with "Fast & Furious: Hobbs & Shaw," which got released early in August.
Vehicular destruction. #FastFurious pic.twitter.com/pdxCyHfVz6

— #F9 (@TheFastSaga) September 27, 2019
As the first spin-off movie of the franchise, it features Dwayne Johnson and Jason Statham, who reprise their respective roles as Luke Hobbs and Deckard Shaw.
Paul Walker became synonymous with the "Fast and the Furious" franchise, and as the glue that held the crew together, he made as much of an impression onscreen as he did off-camera.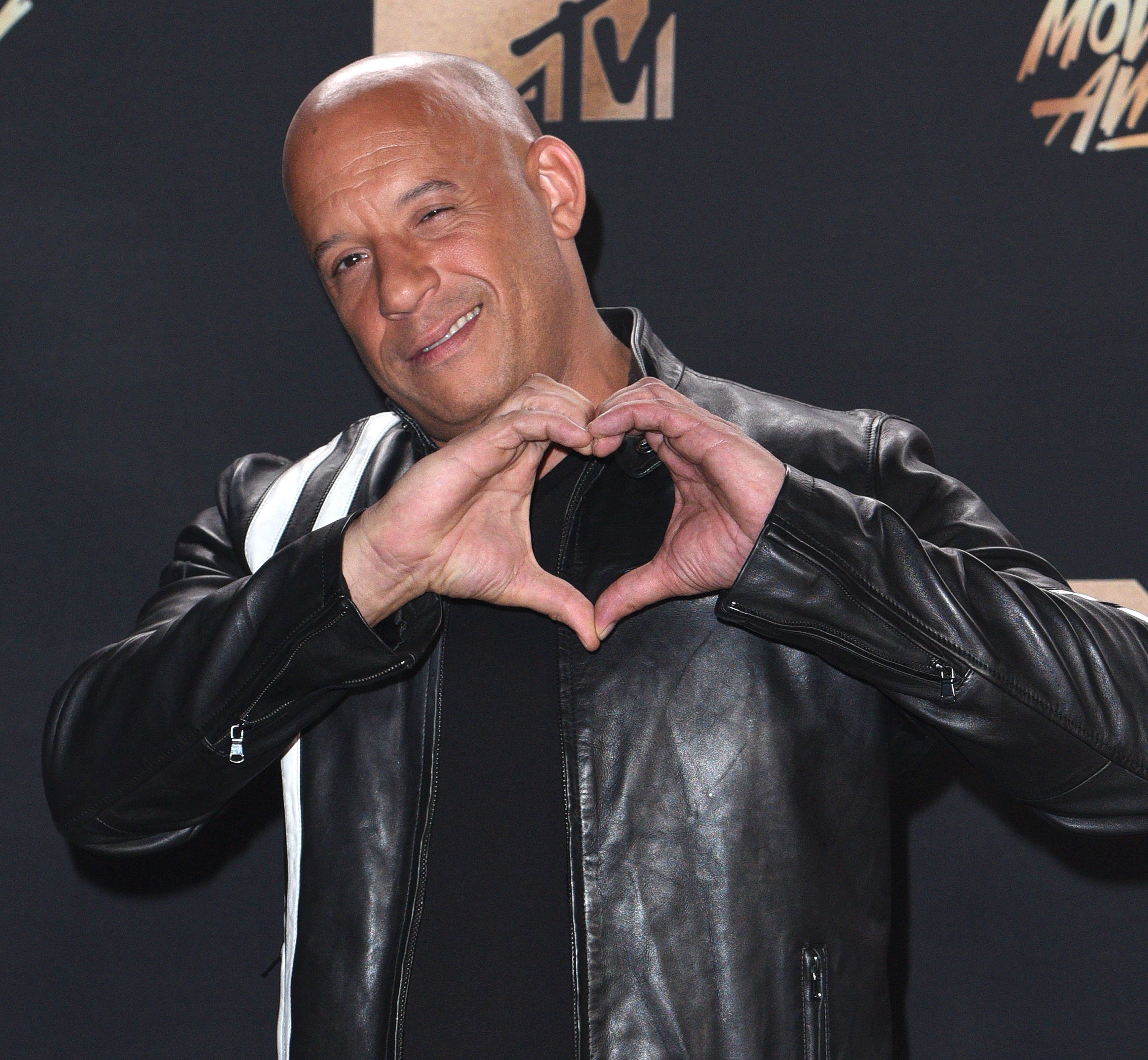 Vin Diesel and Paul Walker became close friends, and while filming the lastest sequel, Vin and the rest of the cast paid tribute to Paul on what would have been his 46th birthday on September 12.
"Normally, today, I would be planning how to embarrass you with a birthday cake. Haha. Instead, I reflect on how lucky I am to call you my brother. The tears never go away, but they change... from that of mourning to that of grace. We only hope to make you proud," Vin wrote in a touching message.