Janet Jackson Takes Selfie with Flower in Her Hair during Trip to Hawaii for 30th Anniversary Celebration Concert of 'Rhythm Nation'
Singer Janet Jackson rocked a bold look in a selfie taken during her trip to Hawaii, which featured a white flower on her hair. 
Janet Jackson continues to glow with age and looks ever so beautiful. A new selfie photo posted by the 53-year-old singer showed her slay with a bold expression. Janet has been performing in a series of shows in Hawaii and took time off the stage to treat her fans to a beautiful picture of herself.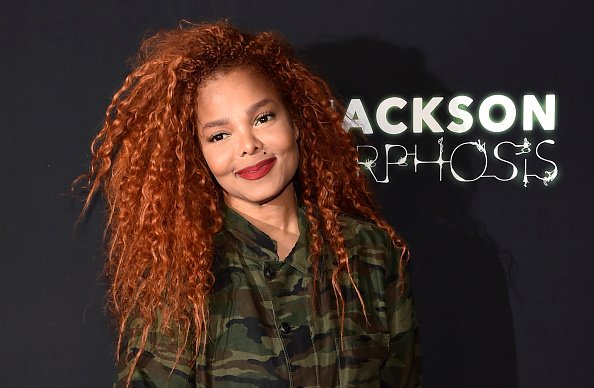 JANET, THE FLOWERED BEAUTY
In the post, the beautiful songstress looked gorgeous in a close-up selfie. The photo showcased her dark natural hair, which was worn down and pushed to the side. 
Janet Jackson looked straight at the camera, giving a fierce expression. Much noticeable in the selfie was the flower on Janet Jackson's hair, which she used to accessorize her look.
The "What Have You Done for Me Lately" singer wore a black long-sleeved sweater, so the flower accessory added some color to the picture. In the caption to the post, Janet Jackson paid homage to Hawaii, writing: "MAHALO HAWAII [emoji]."
She also tagged her makeup artist, Preston Makeup, who was responsible for her delightful appearance. 
JANET JACKSON STANDS WITH THE TMT PROTESTERS
One feature that has been noticeable in Janet Jackson's Hawaii performances has been the two-handed sign usually made by the gorgeous singer and her dancers. The sign is the same used by protesters protesting against the Thirty Meter Telescope at Mauna. 
The singer also displays the pictures of the protesters during her performances on a large stage screen, though she hasn't made any statement about it while on stage. Janet Jackson stated what compelled her to add her voice to the protests through those actions. 
"To be able to want to take this land – this sacred land – it's wrong. It's not right at all. I stand with them [the protesters]."
She added that her Hawaii dancers performing with her motivated her to take a stand. "There are a few Hawaiians that have been in my camp for a while, for a good while. More than 15 years. And they explained to me the situation, and I was floored," she said.
JANET GOES ALL OUT IN BLAISDELL
Janet Jackson's Wednesday concert at the Blaisdell Arena in Hawaii saw her give a no-holds-barred performance, which included a raunchy display. The 53-year-old wore a shiny black jumpsuit and commanded the stage beautifully. 
Her amazing performance included a part where she writhed around a male backing dancer. Soon after, she was joined by other female dancers, with who she performed many of her hit songs in an energy-sapping display. Beautiful, energetic, and fierce! Janet Jackson has got it all at 53.