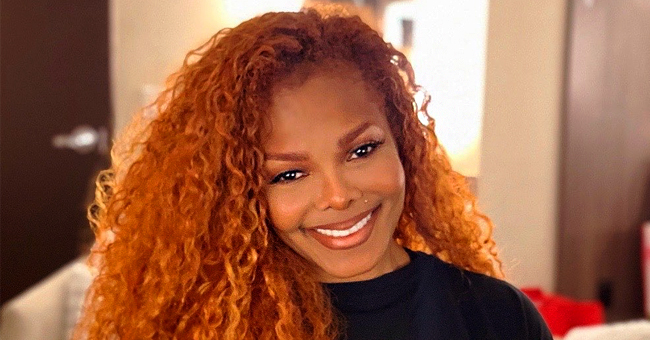 Instagram/janetjackson
Janet Jackson Says 2-Year-Old Son Eissa Is Interested in the Violin & Already Creates Melodies
It looks like Janet Jackson's baby boy has inherited the family's talent for music.
Proud mom Janet Jackson revealed that her two-year-old son Eissa has inherited the family's precocious talent for music.
But little Eissa's musical tastes seem to take a classical turn, and it's not the mike and the guitar he is reaching for.
ANOTHER MUSICAL PRODIGY IN THE JACKSON FAMILY?
Of course, any child of Janet's would have plenty of musical toys in the nursery, but none seemed to be to Eissa's taste.
"He kept taking his drum stick and running it across his guitar. I thought, 'Why is he playing it like a cello?' He went into his room and got a figurine of a violin and brought it to me. Then he grabbed his drumstick and guitar and kept going," Janet revealed.
Janet took the hint and came home with a toy violin, much to Eissa's delight.
Janet had been told by doctors that she would never have a child.
EISSA'S PASSION FOR THE VIOLIN
Seeing how much her son loved the toy violin, Janet took the next step and got him a real (child-sized) violin.
"I came home with a toy violin, showed him one time how to hold it and that was it. Then I bought him a real violin and he got so excited," she said.
EISSA IS STARTING TO COMPOSE MUSIC
Janet reveals that the violin has become Eissa's inseparable companion and that he even sleeps with it. To her astonishment, the two-year-old has even started composing melodies.
"I show him little kids playing violin on the iPad, then he was finding them himself, all these child prodigies. He creates melodies," she said.
JANET JACKSON - DEVOTED MOM
As a hardworking entertainer, Janet has to balance her demanding schedule with her baby's needs, but unlike most celebrity moms she refuses to have a nanny.
"It is hard being a working mother. Of course, when I'm working someone watches him, but it's my baby and me," she revealed.
Eissa is Janet Jackson and ex-husband Wissam Al Mana's only child together.
EISSA - JANET JACKSON'S IMPOSSIBLE DREAM
Janet Jackson seemed to have everything any woman could possibly wish for: beauty, talent, success, and fame.
But there was one thing missing from her life. Janet had been told by doctors that she would never have a child.
"Every doctor told me it wasn't possible," she revealed.
But Janet never gave up, and finally, at 51 her dream came true and she and then-husband Wissam Al Mana, welcomed their miracle baby, Eissa.
Please fill in your e-mail so we can share with you our top stories!