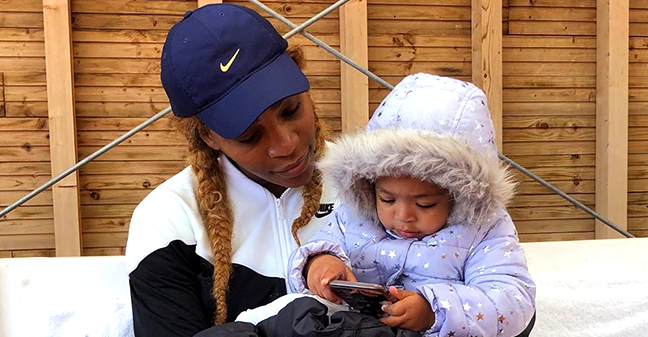 Instagram/olympiaohanian
Serena Williams Shares Adorable Photo of Daughter Olympia Sleeping under a 'Moana Blanket' While Mom Works

Serena Williams got followers gushing after she posted a cute Instagram photo of her and her daughter, Alexis Olympia Jr., bundled under an eye-catching blue Moana blanket.
Serena Williams is well-known for showing off her daughter, Olympia, on social media. So it was no surprise that she made fans droll two days ago with a heartwarming photo.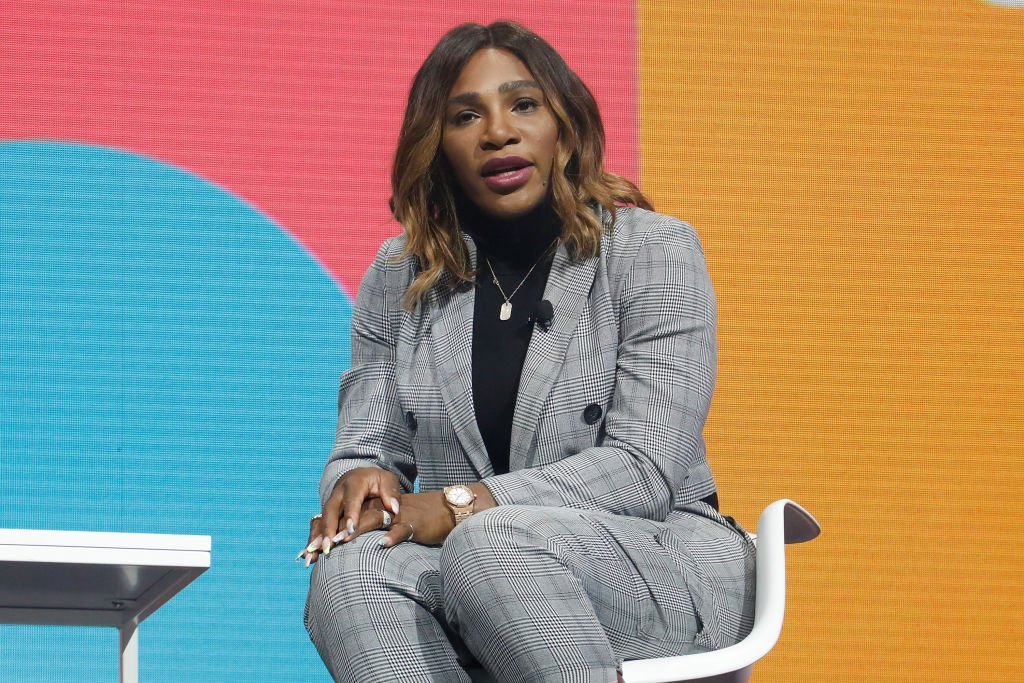 Serena Williams speaks during the 2019 Forbes 30 Under 30 Summit at Detroit Masonic Temple | Photo: Getty Images
The tennis legend shared a picture that showed her and her daughter lying side by side as she worked. While Serena was studying some paperwork, little Alexis was asleep under the blue Moana blanket that covered them both.
After giving the post over 200,000 likes, fans then took to the comments to state how adorable and precious the duo looked. One fan was in love with the fact that Serena was claiming the blanket as hers and not her daughter's.
The cute post comes right after Hola reported the mother-of-one shared a video that showed Olympia stealing her mom's makeup.
In the clip, which Hola states was shared via Insta Story, the mother-of-one showed the aftermath of Olympia using her mom's Fenty highlighter. While the mess the little tot left behind is clear for all to see, the tot doesn't show up in it.
Despite the occasional hiccup that comes with raising a toddler, Serena is loving motherhood. She once said during an interview with TODAY:
"I just never thought about what it would be like to be a mom. I kind of jumped into it without knowing what to expect or what to do. It's been by far the best thing I've ever been a part of."
Serena loves being a mother so much that she is already considering letting her daughter be a part of her fashion business. According to Tennis World USA, the business mogul expressed that Olympia might be involved in promoting her jewelry and outfits fashion line.
Although she's only two, Olympia is already showing interest in fashion as she frequently wears her mother's heels around the house. The 38-year-old also disclosed that she believed in being "original and unique" as regards making fashion statements.
That desire to stand out is what makes her do all that is within her power to create bold outfits. Serena shares Olympia with her husband and business mogul, Alexis Ohanian.
The duo got married in 2017 and welcomed their daughter just a few months after.
It has been a beautiful journey ever since and we are loving every part of it!
Please fill in your e-mail so we can share with you our top stories!