Goldie Hawn Flaunts Slim Figure in Black Outfit with Boots as She Poses with Son Oliver Hudson and 3 Grandkids in Family Photo
Goldie Hawn looks stylish in a black ensemble with knee-high boots, as she is accompanied by her grandchildren to a charity event.
Goldie Hawn's infamous smile is always the center of attention when she enters a room. Just as captivating as her smile, Hawn's fashion sense is just as memorable, attending a charity event with her granddaughter, Rio Hudson, she gushes:
"Couldn't have picked a better date than my granddaughter Rio for my event in Palm Desert benefiting @mindup where we honored the wonderful."
More often than not, Hawn and her long term partner, Kurt Russell, are pictured arm in arm posing for the cameras at events.
However, this time she brought with her a special date, her six-year old granddaughter, Rio Laura Hudson.
Posing in front of a wall of brightly colored roses, Hawn stands with her arm around Rio and pulls a comical face to her granddaughter, who is pictured smiling back at her.
Hawn is the proud grandmother of six grandchildren. Her son, Oliver Hudson, is the father to Rio, Bodhi, and Wilder. Kate Hudson, her daughter, is the mother of Ryder, Bingham and, Rain.
Keeping their blended family together, Hawn and Russell have been together for 36 years. During an episode of Oliver and Kate's podcast, "Sibling Rivalry," they reveal the moment Hawn realized she was in love.
At the time the Kate was three-years-old and, Oliver was 10-years-old. Kate says the couple had been on several dates prior, but it was the first time she had brought him home.
She says, after their date, both her and Oliver were asleep in the bedroom they shared. Trying to recall the moment Hawn knew Russell was the one, Kate reveals:
"Mom said that's when she fell in love with Kurt –right away was because she brought him back to the house and we had already been asleep, and we shared a room... and he sat down next to each of us, he sat down next to you first and watched you sleep and then came by."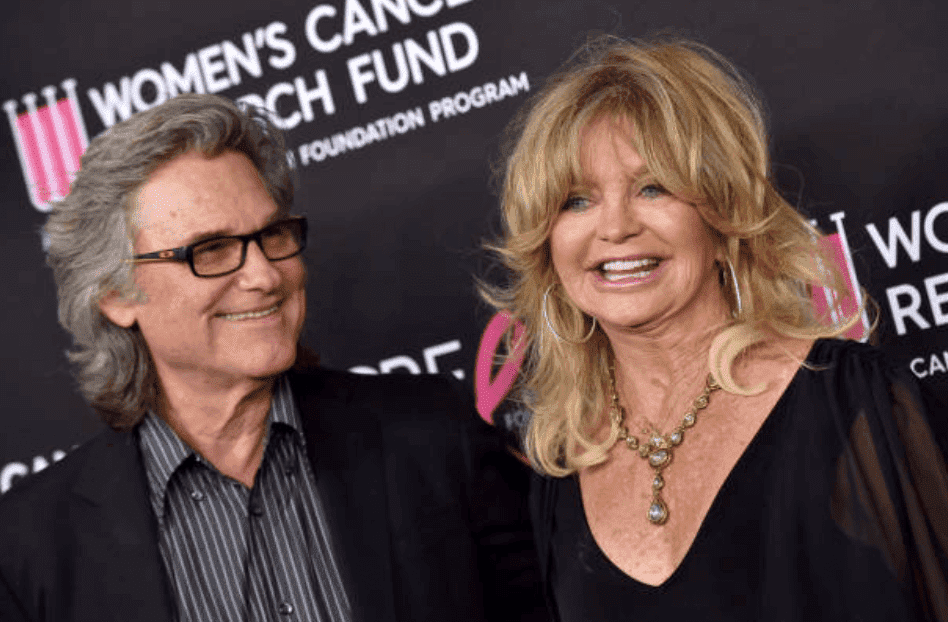 From that moment, the rest was history. Speaking of history, Kate and Oliver reached a major milestone with their recently launched podcast.
In early November, the sibling's podcast was named number in America on the Apple podcast list. Kate shared the exciting news with an early morning video call with her brother.