Jenny McCarthy Shares Photo of Dad & Husband Donnie Wahlberg and Fans Say Her Son Evan Looks Just like His Grandpa
Jenny McCarthy shared a pleasant image of her father and her husband holding each other in a warm embrace, and fans can't help but gush bout how much the two men lookalike.
Thanksgiving was quite the family affair for Jenny McCarthy as her husband and father teamed up for a sweet picture. In the photo posted on Instagram, the two men smiled graciously for the camera while on an airplane.
While McCarthy gushed over the men in her life in the caption and explained that her husband and dad met on the airplane fans shared their opinion on the image.
Referring to the snapshot, a fan commented that Jenny's son Evan was the spitting image of her dad.

Following this, many other fans took the initiative as they emphasized in the resemblance between Jenny's father and her son.

According
to E! Online, McCarthy once had to voice out after news came out that she said her son was misdiagnosed with autism.  "The View" co-host took to Twitter to clear the air as she
wrote
:
"Stories circulating online, claiming that I said my son Evan may not have autism, after all, are blatantly inaccurate and completely ridiculous. Evan was diagnosed with autism by the Autism Evaluation Clinic at the UCLA Neuropsychiatric Hospital and was confirmed by the State of California (through their Regional Center)"
She also went on to add that such insinuations were "irresponsible and inaccurate."
The lovely post comes after Page Six reported that McCarthy recently threw a splendid birthday party for her spouse as he turned 50. The Versace-themed party had in attendance the likes of Robin Thicke and Big Freedia.
The party was colorful as Jenny and Donnie rocked several outfits from Versace.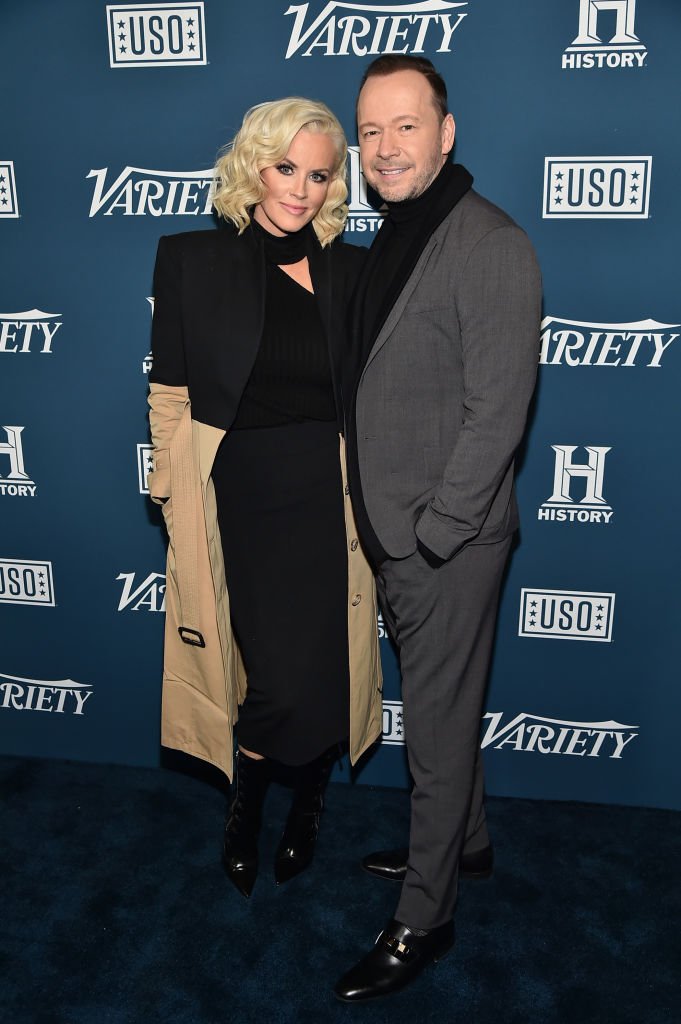 In an interview with US WEEKLY, the actress revealed that the party was an expensive one. She said cheerfully:
"I'll be paying this party off until I'm 90, truly, I'm going as far as I can without filing for bankruptcy. I wanted to give him, like, the greatest party ever because he's been the most wonderful human being — not only with me but with everyone he knows."
Country Living recounts the story of Jenny and Donnie's Love life. The pair met back in 2013 when McCarthy invited Wahlberg on her "The Jenny McCarthy Show."
The beginning of their romance could be termed uncommon as the pair were televised on set. After that, the two walked down the aisle in an Illinois wedding in 2014. 
According to Biography, the Illinois native was born in 1972. She debuted into show business as a model for "Playboy." Afterward, Jenny McCarthy went on to host shows such as "Singles Out," and "The Jenny McCarthy Show" alongside her modeling career.
She continued to thrive in entertainment as she went on to host shows like "The View," and "Love in the Wild."  She also wrote several books addressing the issue of autism.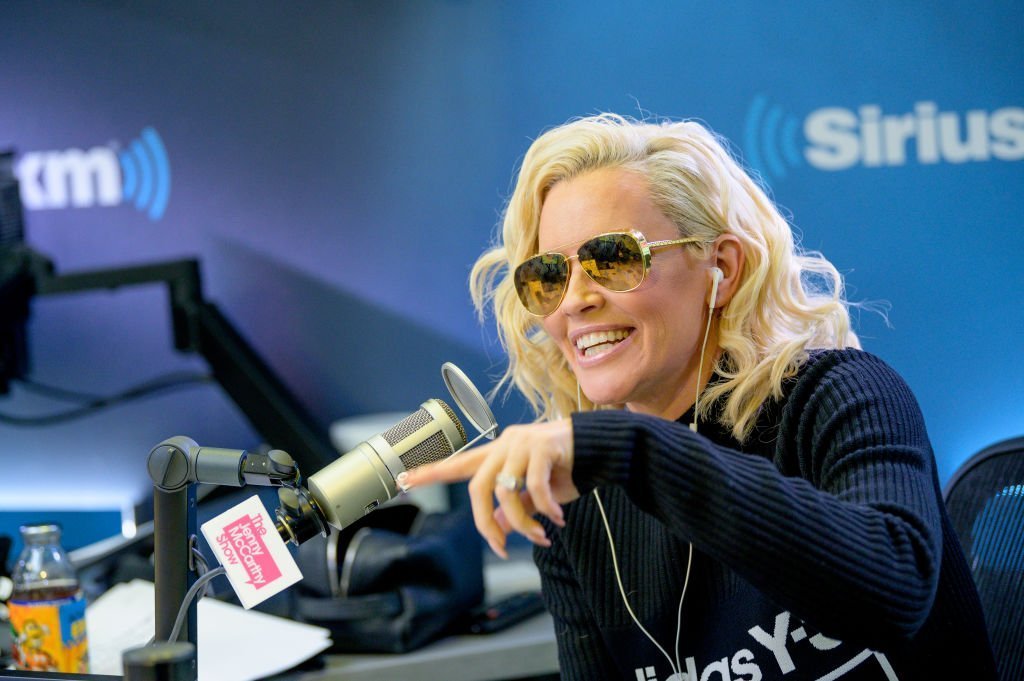 Presently, Jenny McCarthy works as a judge on the singing competition show, "The Masked Singer." An interesting fact about her is that she is cousins with fellow actress, Melissa McCarthy.