Jenny McCarthy & Donnie Wahlberg: Take a Peek inside Their Gorgeous Home
Popular American entertainers, Jenny McCarthy and Donnie Wahlberg let PeopleTV have a peek of their home.
On October 11, the Wahlbergs featured on the show "Hollywood At Home," as PeopleTV came over to take a peek inside their lovely home.
They gave a tour of their house starting from the piano room "where the décor of the Wahlbergs all started" to Jenny's workshop behind a door with customized handles of the letters' D' and 'J,' which stands for Donnie and Jenny.
They went further to show their large kitchen stocked with all the cereals one could ever need. After which, they proceeded to Donnie's office behind Louis Vuitton custom doors where he showed off several gold records, a bunch of confetti made by his fans on his last tour, and The New Kids On The Block cover of People year 1990.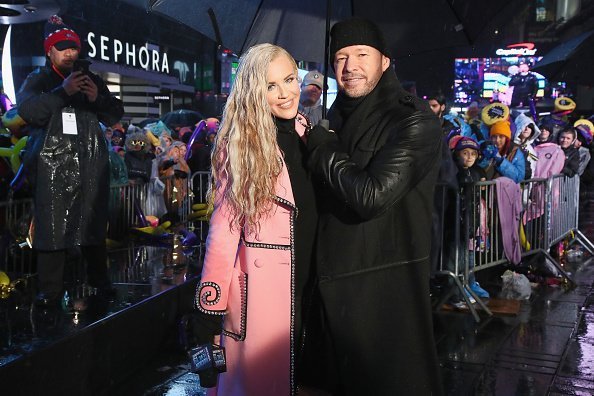 Finally, they showed off their little Blondies Bar, where they drink cocktails after long hard days at work. The couple moved into the first house they looked at together. Donnie said:
"It's the first house we looked at together. When we came in the door, I saw Jenny's face, and I said, 'I have to get this house. I just have to, this is the house.'"
Since they moved into the house four years ago, they have slowly renovated it. They started with no furniture and later felt the need to establish a proper home, so they hired John Wolf of Wolf Home Design to help create a home that depicts their personalities and will be functional for a family like theirs.
The Wahlbergs have always considered their home not just as a place of abode but as a symbol of their love for each other. Donnie Wahlberg said:
"This isn't an extravagant home, but there's no greater symbol of our love for each other than this house and how much love has gone into it."
Inside Jenny McCarthy & Donnie Wahlberg's Chicago Home: 'There Is No Greater Symbol of Our Love' https://t.co/tpXR89BOO5

— People (@people) October 11, 2019
In 2012 the divorced father of two met Jenny, who was also divorced and had a son. They instantly connected, and he collected her phone number but took his time to call. He finally called her in two weeks, and then they started dating.
They had a wild PDA moment at the countdown to the new year of 2013, and this left fans wondering whether it was all just for show or there was something real between these two.
In 2014, Donnie put all the wondering to rest, with her son, Evan as his wingman, he popped the question and asked Jenny to marry him. She said YES!
In August 2014, they got married at Hotel Baker in St.Charles and 2015; they took their relationship to a reality TV, A&E's Donnie Loves Jenny.