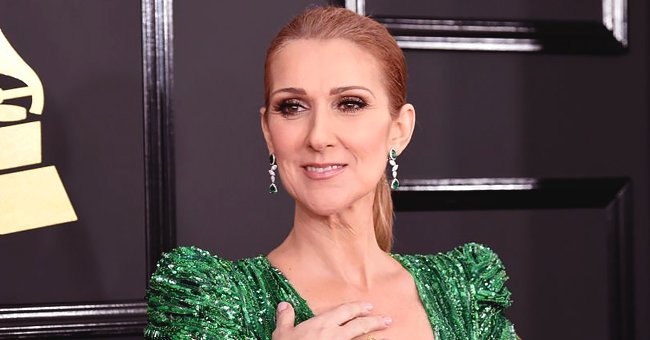 Getty images
Céline Dion's Performance of New Hit 'Imperfections' for Macy's Thanksgiving Day Parade Causes Mixed Reactions
Celine Dion's performance of her new hit "Imperfections" on Macy's Thanksgiving Day Parade has created quite a commotion amongst fans and caused polarizing reviews to pop-up on social media.
Celine Dion took to the stage in a formal blue gown singing a slow tempo song. The audience watching from home was very vocal about their take on the live performance
Shortly after NBC aired the performance, the mixed bag of responses on social media made itself into distinct camps: the ones who loved the performance, the ones who absolutely didn't, and some who were just confused.
FANS LOVE CELINE'S PERFORMANCE
The 51-year-old singer also got responses that complimented her attire for the event. "Celine looks amazing. That blue. That sleek bob. And this song. Sheesh," wrote a user on Twitter.
Others were simply blown away by her performance in the annual parade. One user even nominated Dion as the queen of Macy's Thanksgiving Day Parade.
"Celine Dion is timeless, Damn," another user wrote, followed by a Macy's Parade hashtag, admiring the "Imperfections" singer's performance.
THE LYRICS CAUSE A "WEIRD" CONFUSION
On the other side of the spectrum were the users that somehow got confused with the lyrics and wondered if Dion was singing about "Imperfections" or "Infections."
"@Macys Beetlejuice glorifying death, Celine Dion singing about having an infection. The opening has been very dark. What's up with that?!" wrote a user addressing her confusion.
Another user stated that her 12-year-old son thought the performance was "weird," and she agreed. She also addressed how the parade did not have a family vibe.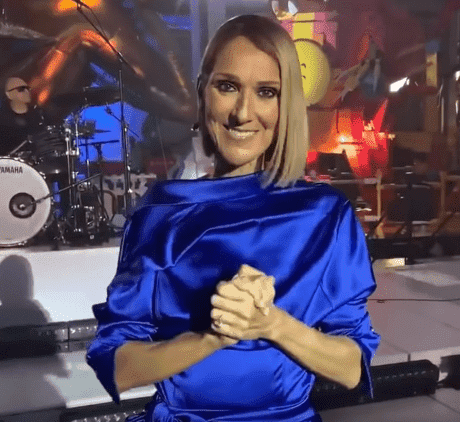 Celine Dion at the Macy's Thanksgiving Day Parade 2019 | Source: youtube.com / Ambrosia Productions
THE OTHER END OF THE SPECTRUM
A user even went as far as to accuse Macy's of killing his "childhood memories of a great parade," after he complained that the lip-syncing on Dion's performance was off.
The user further taunted that he would rather watch MTV's "Ridiculousness" marathon instead after tuning in to the marathon for just five minutes.
Unlike other performances at the parade, Dion was the only performer that chose to sing her solo indoors. Despite the windy day, other performers performed outdoors with the parade.
CELINE'S LIFE OFF THE STAGE
Dion also made headlines last month when she posted a rare picture of her twins over on her Instagram wishing the two brothers a happy 9th birthday.
Dion has been very close to her sons over the years. Especially after losing her 72-year-old husband, Rene Angelil, to a battle with throat cancer in early 2016.
In a recent episode of "Watch What Happens Live with Andy Cohen," Dion she is still in love with Rene but she is still entertaining the possibility of meeting someone new.
Please fill in your e-mail so we can share with you our top stories!