Joanna Gaines Shares Sweet Photos of Her Lookalike Mom Cooking Full Meal on Thanksgiving
Reality star Joanna Gaines and her family are extremely close-knit. Therefore, their Thanksgiving includes many traditions and special dishes. 
Joanna Gaines is the daughter of Jerry and Nan Stevens. Her parents have been married for over 45 years and their daughter says their decades-long relationship is a source of inspiration for her. 
The reality star said she was "extra grateful"  this Thanksgiving for her family. She spent the holiday learning a series of nostalgic recipes from her mom.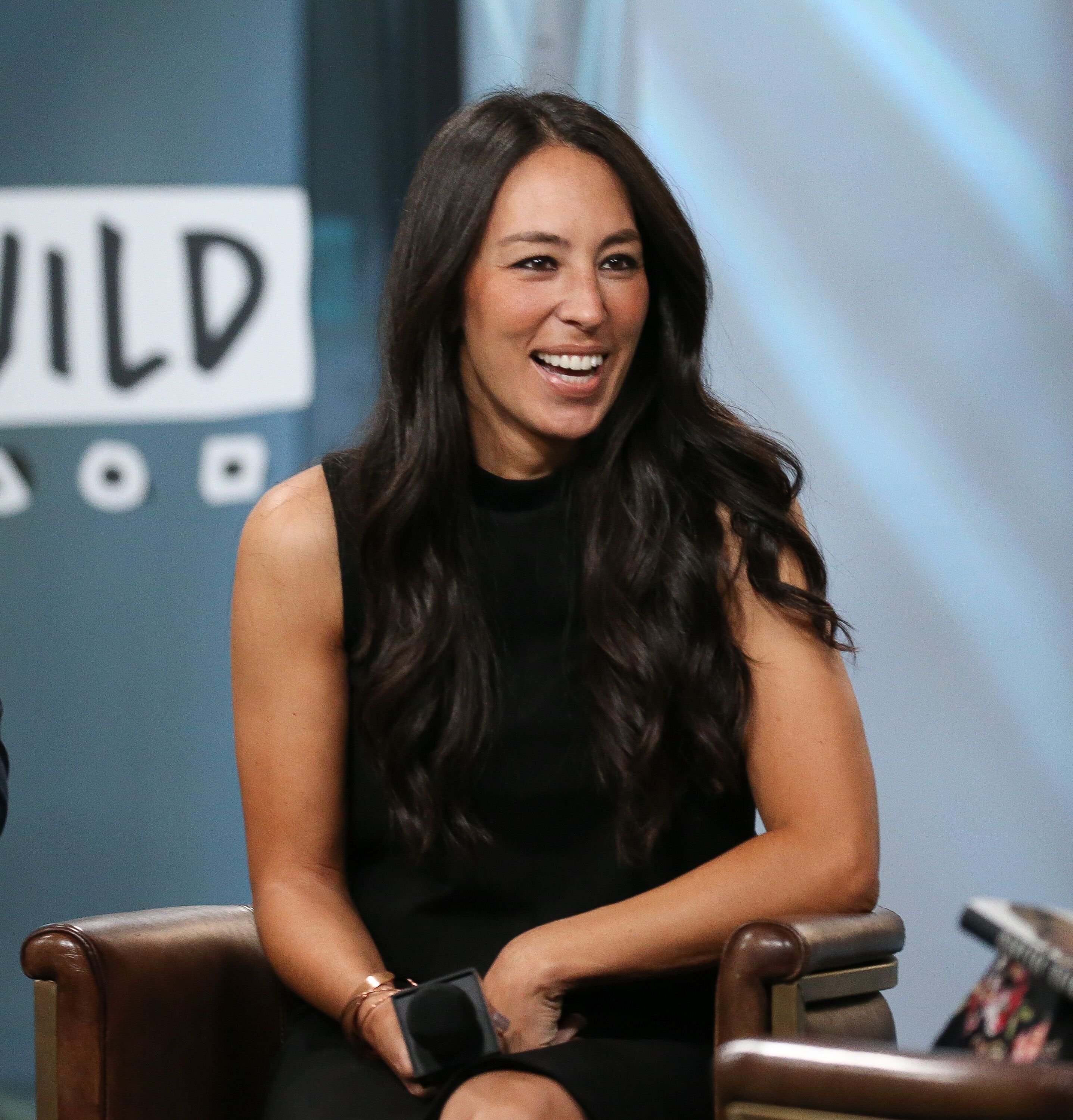 On Wednesday, Joanna took to Instagram to share a glimpse into her kitchen during the holidays. She revealed that she spent the day watching her mom Nan Stevens cook her "favorite" holiday meals. 
Joanna went on to explain that she also took the time to write down her mother's recipes for the dishes she loved from childhood. She had been intending to write them down for a long time.
Joanna posted a slideshow of her mom flashing a wide smile as she cooked. In the photos, an array of paper can be seen splayed across the counter. In the caption, she wrote:
"For years I've wanted to write down my mom's full holiday meal that she has made since I was little. It has always been hard for her to just give me the recipe because she cooks "to taste" so nothing is ever written down or measured."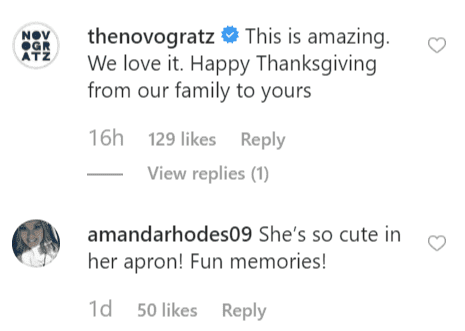 Joanna revealed that her mother does not usually follow a recipe and just "wings" each meal. She went on to add that somehow "every time it's my favorite." She added:
"So I cleared my schedule and sat and watched her every move and wrote it all down. It feels like such a gift to finally have these recipes of my mom's on paper, all written out."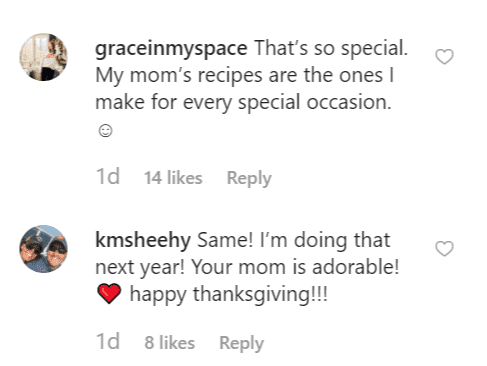 Joanna shared that while she enjoyed writing down the recipes, it was not the biggest gift. She revealed that "the even greater gift was the time we got to spend together in the kitchen." Joanna concluded her post saying:
"This Thanksgiving, I'm extra grateful for family, tradition, and good food. #HappyThanksgiving."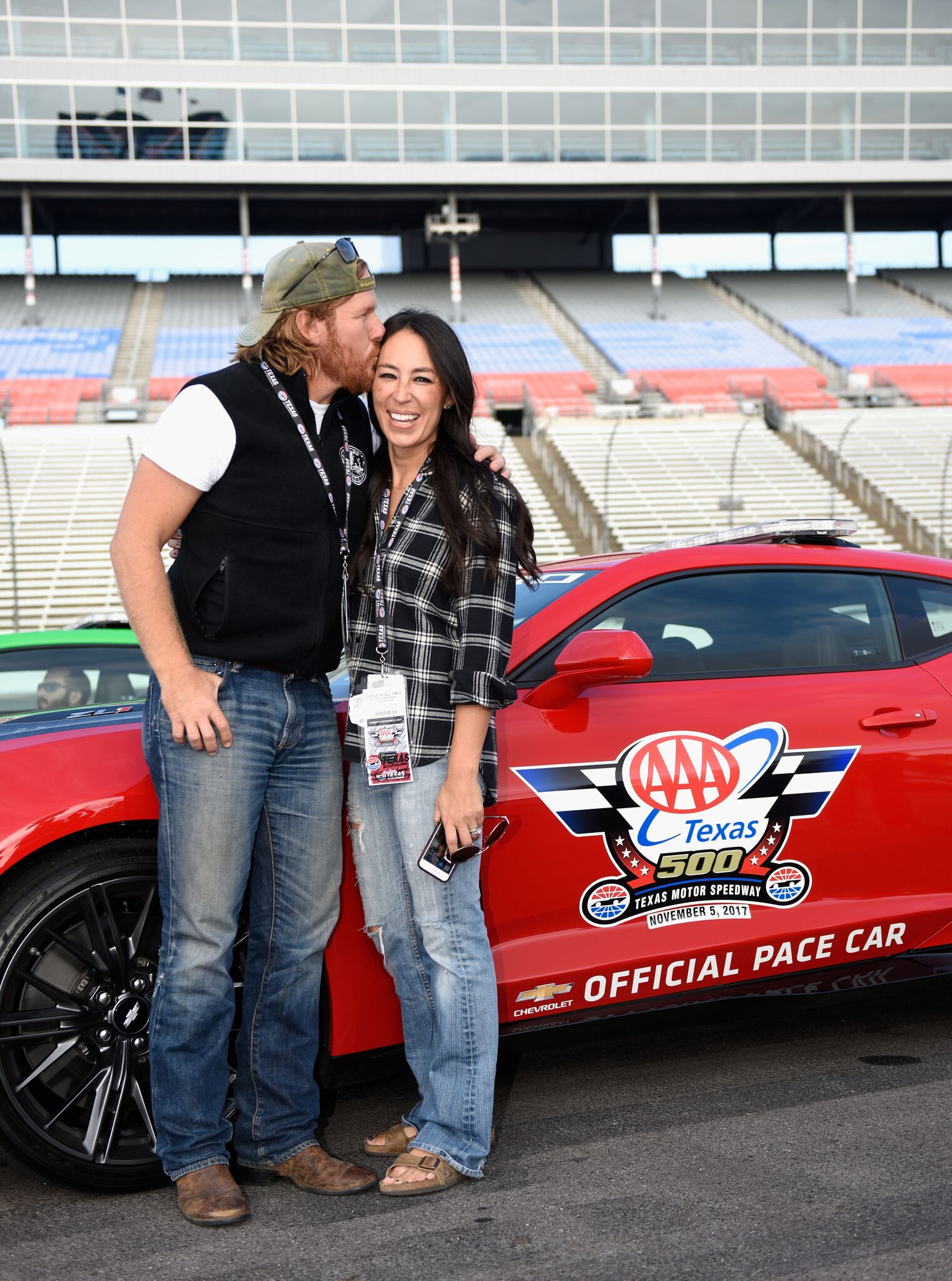 Before their Thanksgiving feast, the "Fixer Upper" star, her husband Chip Gaines and their five children picked out a massive evergreen to bring home for the holidays. This year, the family Christmas will also include some Christmas tradition Joanna learned from Chip's mom.