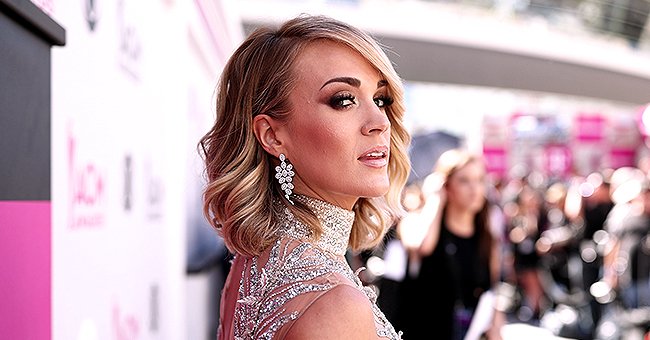 Getty Images
Carrie Underwood's Fans Upset after Singer Was Missing from NFL Thanksgiving Game to Open with 'Waiting All Day for Sunday Night'

Carrie Underwood's fans are once again disappointed, and this time, they are angry she missed the Thanksgiving game-opening performance.
Football fans and fans of the country music star, Carrie Underwood, were expecting to see her perform a version of "Waiting All Day for Sunday Night" for NBC Thanksgiving football game. Instead, they got Zac Brown, and his band gave a rendition of his 2008 song, "Chicken Fried," which he changed to "Turkey Fried.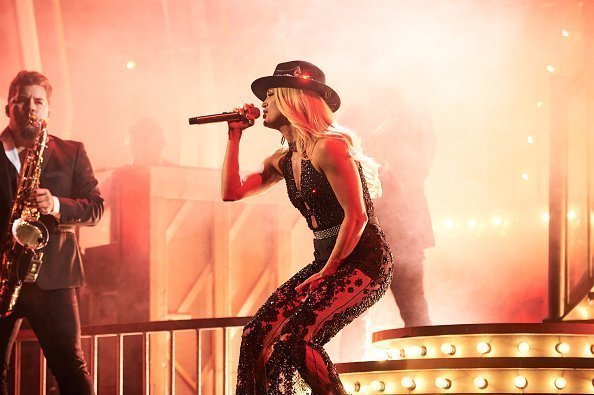 Carrie Underwood performs onstage during the 53rd annual CMA Awards at the Bridgestone Arena in Nashville, Tennessee | Photo: Getty Images
The switch was not agreeable to Underwood's fans, and they took to Twitter to vent their anger. One user of the social media platform, Brandon Droz, mocking the decision by NBC to give Brown the slot, tweeted,
"What if we give Carrie Underwood the night off, and had Zac Brown band sing 'Chicken Fried,' but with Thanksgiving lyrics. Like we could say,' Turkey,' instead, wouldn't that be nice?"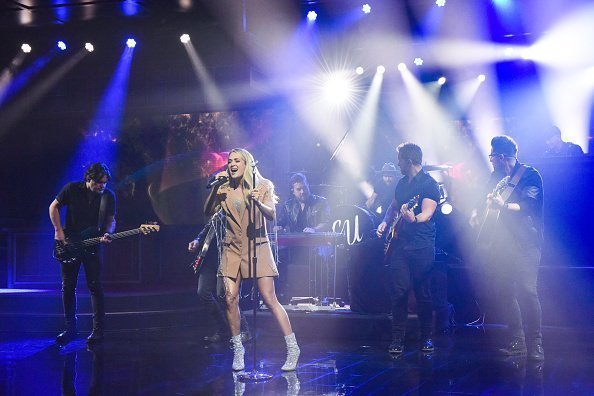 Carrie Underwood during The Late Show with Stephen Colbert. | Photo: Getty Images
Another wrote,
"Wish NBC got Carrie Underwood to sing that she's been waiting all day for Thanksgiving night."
Another angry fan tweeted that not only did the Cowboys lose, but she also had to listen to Brown instead of Underwood. A fourth admitted that while having the male country singer was a great change of pace, the female singer having an off day, "Is still a disappointment."
Some other fan applauded Brown's performance but also pointed out that it's nothing compared to having the "Cry Pretty" crooner. Underwood got an off day from NBC to celebrate Thanksgiving with her husband, Mike Fisher, and their sons, Isaiah and Jacob.
The singer revealed in an interview with her record label that she has no Thanksgiving traditions because she's either working during the holiday or can't make it home in time for it. Despite that, the mom-of-two added that she gets to eat a lot and sometimes makes it to her in-laws' Thanksgiving in Canada.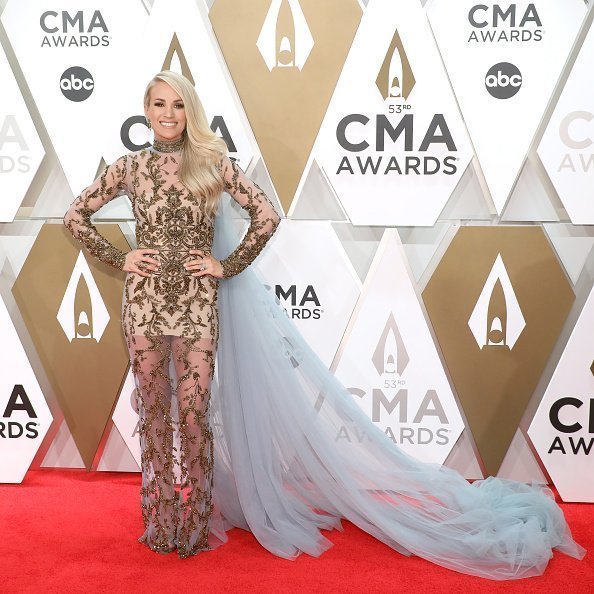 Carrie Underwood attends the 53nd annual CMA Awards at Bridgestone Arena in Nashville, Tennessee | Photo: Getty Images
Underwood's fans also spoke out in her favor recently, after she lost the Entertainer of the Year Award to Garth Brooks at the Country Music Academy Awards, expressing their anger and disappointment. In spite of the loss, the singer had a fulfilling 2019 and has a lot to be thankful for.
Please fill in your e-mail so we can share with you our top stories!