Don Diamont from 'The Young and The Restless' Shares Sweet Family Pics with Wife & 7 Sons on Thanksgiving
Famous soap opera star Don Diamont takes to social media to share that he has "so much" to be thankful for as he celebrates Thanksgiving with his large family. 
Don Diamont is famously known for his longtime roles in American soap operas, "The Young and the Restless," as well as "The Bold and the Beautiful."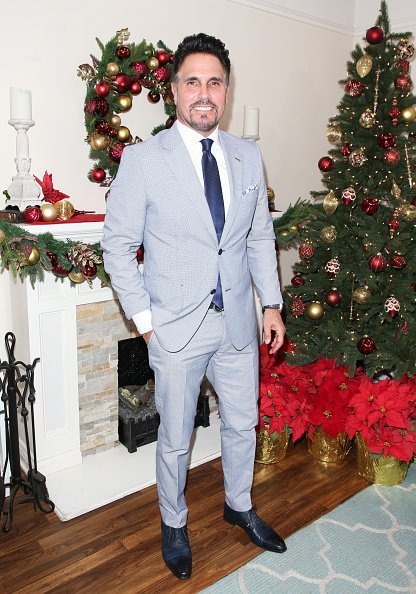 THANKSGIVING WAS A LARGE AFFAIR FOR THE DIAMONT'S 
However, when he is not on screen leaving viewers in awe of his talent, he is parenting a large brood of seven sons alongside wife Cindy Ambuehl. 
Thanksgiving was a massive affair for the celebrity couple, as evidenced by a series of photos that Diamont shared three days ago.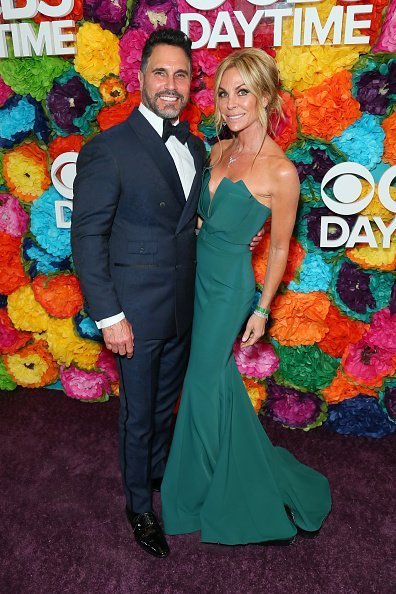 The post included a total of eight photos, with the very first being that of Diamont and Ambuehl. A swipe and viewers get to appraise a picture of the couple's large dining set to entertain their family and close relations. 
THE DIAMONT MEN ARE A GORGEOUS SIGHT IN THE NEW PICTURES 
The third photo is of Diamont at a kitchen counter with his friend, but what is most eye-catching is the plentiful food that sat covered on the counter. Talk about the traditional Thanksgiving buffet! 
Another yet gorgeous photo is one of Diamont's seven sons, all sitting relaxed while they watched television with visiting acquaintances.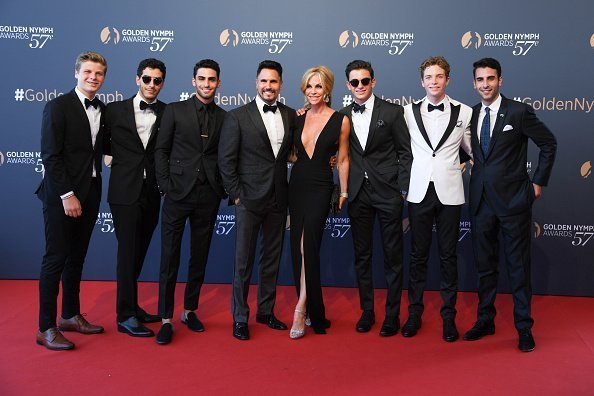 The next photo has the men helping themselves to the prepared food with the last showing the dining room filled with the Diamont family and visiting relations who joined them for the festive celebration. 
The award-winning actor couldn't be more excited, and he smiled brightly for the snap. He also exuded great joy as he captioned the photo with a short message to wish his fans a happy Thanksgiving and express appreciation for the lot he has. 
DIAMONT EXPRESSES APPRECIATION FOR HIS FAMILY
He wrote:
"HAPPY THANKSGIVING. So much to be grateful for! Hope everyone had a beautiful day!"
The post is met with good wishes from the actor's massive fan following with many expressing awe at his large brood of boys who are joint products of his two marriages. 
He shares four sons, Lauren, Sasha, Alexander, and Luca, with his ex-wife Rachel Braun. He shares twin sons, Anton, and Davis with Ambuehl, and also raises his sister Bette's son Drew Mazur following her untimely demise.
Although parenting such a large brood may seem overwhelming for outsiders, Diamont shares that he wouldn't change it for anything in the world. He said:
"Being a dad is something I always wanted to be. When I was a kid, I had valued my relationship with my dad, and I lost that pretty young. I wanted that, and I thought it was very important."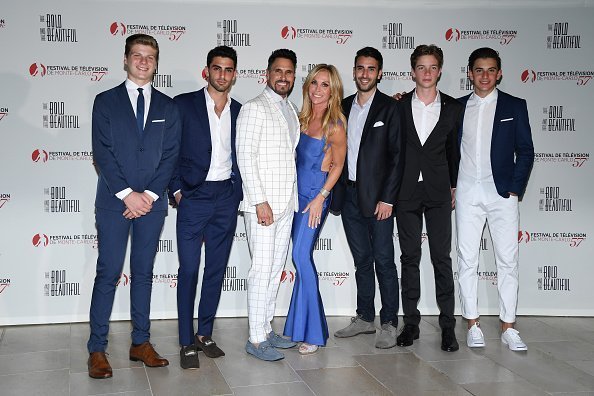 His tell-all autobiography
, "My Seven Sons and How We Raised Each Other: (They Only Drive Me Crazy 30% of the Time)," sheds even more light on this aspect of the actor's life.