Danielle Brooks from OITNB Has Too Much Fun as She Hooks Boyfriend Dennis up to a Contractions Simulator
Danielle Brooks giggles in amusement as she subjects her partner to an experiment that would allow him to feel the pain of labor contractions. It was "too much," he said.
New mom Danielle Brooks made sure her partner knew what it felt like to deliver a child into the world so she subjected him to the same kind of pain she experienced.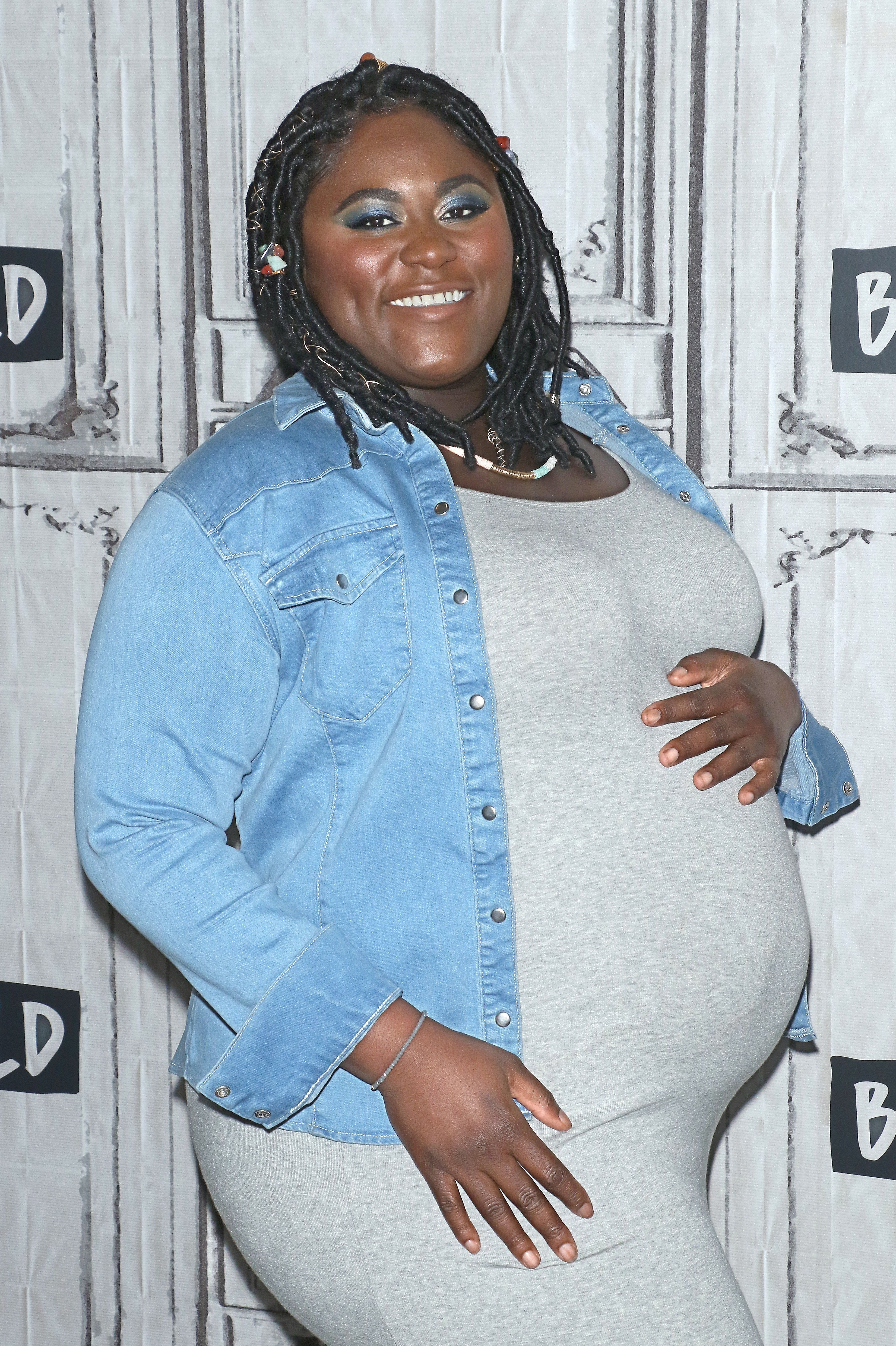 Ahead of the birth of their daughter, the "Orange Is the New Black" star allowed her fellow first-time-parent, Dennis to go through what she was expected to during labor. 
Dennis agrees it hurts and notes his heart rate went off the charts. He acknowledges what a tough thing Danielle was going to have to deal with.
In her Netflix show, "A Little Bit Pregnant" which documents her journey to motherhood, Danielle hooks Dennis up to a labor simulating machine. "I'm so ready for this moment because it's time for my love to feel what it might feel like to have a contraction," she says in the clip for the show.
At the beginning of the clip Netflix tweeted, Danielle preps Dennis by asking him how he feels and if he could take pain considering he was a football player. "You said you could take pain," she tells him.
"I've endured some pain," Dennis assures.  
Asked if he was ready, Dennis replies, "No. But yes."
Before they begin, Danielle makes sure Dennis is equipped with enough water to help him through dehydration and a pillow to squeeze.
The experience sees Dennis reacting when the machine switches to level three. Registering pain, he tells Danielle it was "too much." Danielle continues until Dennis can't take it anymore and asks her to stop. She was "going too fast," he says.
An amused Danielle can't help but laugh at the situation. She advises him to drink water before proceeding. "Just take it easy," Danielle tells him. He breathes heavily on her instruction but later grabs her arm tight when he feels a pang of pain while squeezing his pillow with his other hand. 
"Babe, stop, stop, stop, stop, stop," he screams, to Danielle's further amusement. "I'm not even on five," she says. 
When Dennis finally gives up, Danielle gives him a clear picture of what he just went through. "You only did about two minutes," she says explaining that she was going to go through it for maybe twelve to fourteen hours. 
Dennis agrees it hurts and notes his heart rate went off the charts. He acknowledges what a tough thing Danielle was going to have to deal with and tells her, "I appreciate you fully, baby."
"I'm gonna call my mother too and tell her I love her," he adds. 
If only all fathers were willing to do what Dennis did then many mothers would have husbands who'd be even more supportive of their endeavor of bringing a child into the world. Especially after knowing the pain they're going through. 
Danielle Brooks hooked her partner Dennis up to a contraction simulator to give him a tiny glimpse at what childbirth actually feels like pic.twitter.com/4IWUdqpUiH

— Netflix (@netflix) November 27, 2019
THE BIRTH OF THEIR DAUGHTER
Dennis and Danielle welcomed their daughter on November 16. The actress withheld the baby's name but simply described her as "perfect" when she shared an image of her child. She had a full head of hair as she lay against her mother's belly sleeping. 
Danielle previously told People she would teach her daughter to live as she pleases and be true to herself without fear of being judged. Much like her mother who advocates for body positivity and being comfortable in one's skin. 
Congratulations to Danielle and Dennis for welcoming their daughter into such a loving space where both parents appreciate the miracle of childbirth.