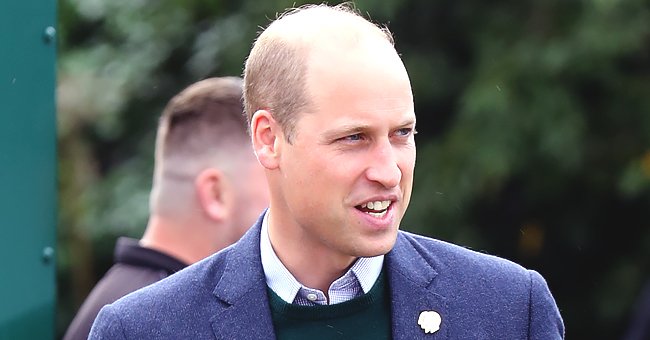 Getty Images
Prince William Reportedly Revealed Prince George & Princess Charlotte Can Swim Quite Well While Handing out Royal Honors at Buckingham Palace
As he handed out Royal Honors at Buckingham Palace, Prince William remarked that her son Prince George and daughter Princess Charlotte are quite skilled at swimming.
William, who shares his adorable children with Duchess Kate Middleton, told one of the awardees, Eileen Fenton, that the royals are a "family of swimmers," as reported by BT.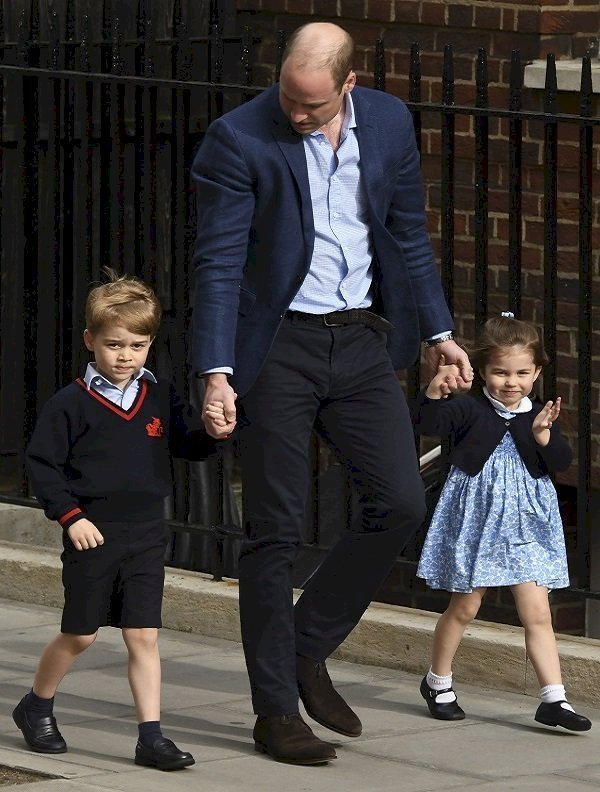 Prince William, Prince George, and Princess Charlotte at St Mary's Hospital on April 23, 2018 in London, England | Photo: Getty Images
Fenton, who received an MBE for voluntary services to swimming, swam the English channel in 1950 at 21 years old.
LOVE FOR SWIMMING RUNS IN THE FAMILY
"Well, we spoke about swimming," the legendary swimmer, now 91, said when asked what she and William spoke about during the ceremony. "He said that he and his wife make sure the children can swim and they all go and they swim quite well."
Fenton added that she can remember seeing pictures of the Queen and her sister, Princess Margaret, swimming when they were young. William remarked to her that the whole Royal Family were into swimming.
At the ceremony, Fenton was joined by one of her former pupils, Wendy Brook, who also swam across the English Channel in 1976 and broke both the men's and women's world records.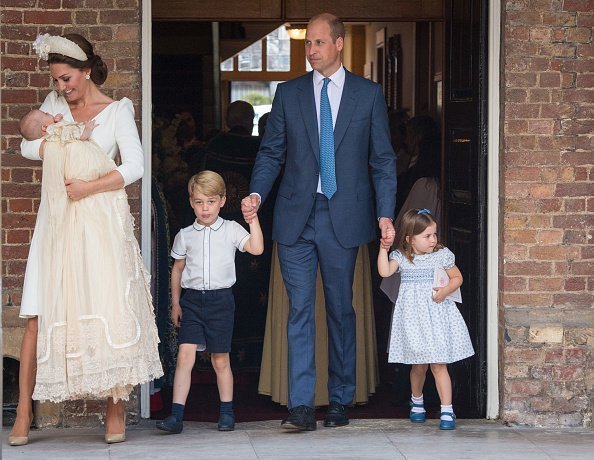 Kate Middleton, Prince William, Prince George, Princess Charlotte and Prince Louis at St James's Palace on July 09, 2018 in London, England| Photo: Getty Images
THE YOUNGSTERS ALSO DANCE
The new breed of royals are not only good swimmers. It was also revealed that Prince George and Princess Charlotte are also into dancing.
This information surfaced after Kate Middleton conversed with actors, singers, dancers, and acrobats at the Royal Variety Performance, as reported by PEOPLE.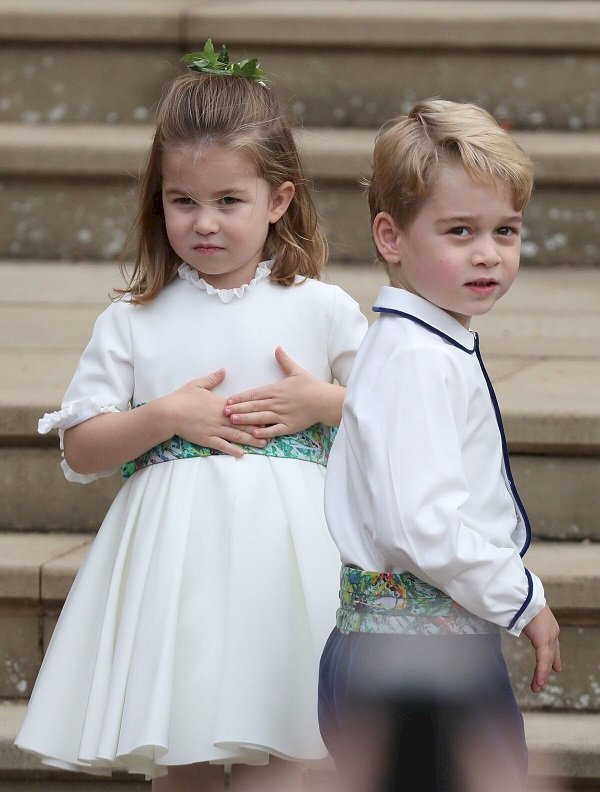 Prince George and Princess Charlotte at Princess Eugenie's Wedding at St. George's Chapel on October 12, 2018 | Photo: Getty Images
"She said that her children love performing at home, particularly Charlotte," 14-year-old Nuala Peberby, who stars in the West End musical Mary Poppins, was quoted as saying by PEOPLE.
Middleton added that George and Charlotte would do handstands and cartwheels at home, showing some promise in acrobatics.
Fans have also seen Prince Charlotte show off her acrobatic skills. During the royal family's outing to a charity polo match in which Prince William and Prince Harry played, Princess Charlotte took a few breaks from kicking around a soccer ball to balance on one leg with her arms outstretched above her head.
It's not surprising that the young royals are good at swimming and dancing, knowing that their parents are keeping them away from gadgets, which are occupying most children's time nowadays.
Prince George and Princess Charlotte don't get to use iPads at home, with a source close to Duke and Duchess of Cambridge, revealing that the pair wants their children to play with traditional toys instead of gadgets.
Please fill in your e-mail so we can share with you our top stories!