Lil Scrappy from LHHATL Shared Family Photo with Wife Bambi and Growing Kids on Thanksgiving
Lil Scrappy from "Love and Hip Hop Atlanta" shared a heartwarming picture with wife Bambi and their children following the Thanksgiving holiday. The happy family gave thanks for the wonderful life they live, and all the blessings that they've received on the special day. 
It was a happy Thanksgiving Thursday for rapper Lil Scrappy and family, who spent the day eating good food with all those they love.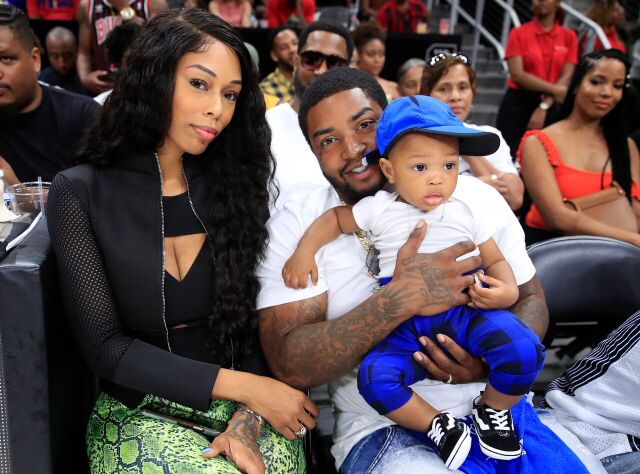 They smiled for a picture by their staircase, all smiles as they were ready to celebrate the holiday together. He decided to share the overflowing love he feels to the rest of his fans on Instagram, saying: 
"Yessir, happy turkey day jack pray all is well and protected and all stomachs are filled. Love from my fam to urs." 
CELEBRATING MILESTONES WITH BRELAND
 Lil Scrappy and Bambi have been enjoying different festivities with their son Breland, who is now old enough to participate this Holiday season as he is already a year old. The "Love & Hip Hop" stars welcomed Breland into their lives back on September 21, 2018, much to the delight of their family. 
Breland was an answered prayer for the couple, as Bambi suffered a miscarriage back in 2014.
BAMBI'S LITTLE HELPER
Now, they've shared multiple pictures of the little boy getting into festive spirits both for Thanksgiving and Christmas, including pictures of him helping his mom out with the tree. While it's an adorable sight to see, Bambi admits it made it a lot longer for her to set it up with her little helper on deck. 
"My little helper @princebreland is making this tree decorating thing take forever"
A MIRACLE IN THEIR LIVES
Lil Scrappy and Bambi have been together since 2014, expecting a child soon after. Breland was an answered prayer for the couple, as Bambi ended up suffering a miscarriage during their first try. 
All the difficulty and pain she endured following it all paid off after she gave birth to a healthy little boy. Now, they are a happy family-of-four, including Scrappy's 14-year-old daughter Emani with Erica Dixon, whom Bambi loves as her own.