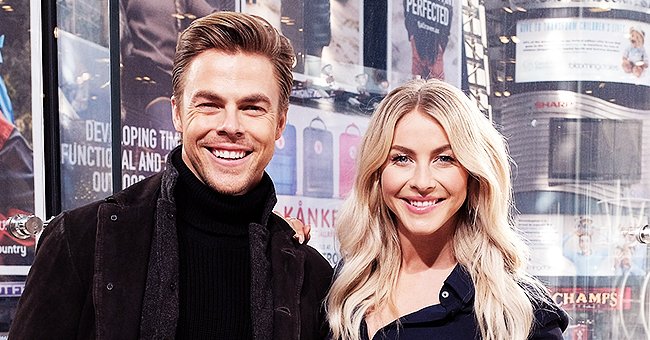 Getty images
Derek and Julianne Hough Dance with Their Nieces as They Celebrate Sister Marabeth's 40th Birthday
Derek and Julianne Hough celebrated their sister, Marabeth Poole, as she clocked 40, and as expected from a family of dancers, there was some dancing fun on parade.
A celebration in the Hough family would not be complete without some dancing, and so, when Marabeth Poole celebrated her birthday with her family members, it had to be on the menu.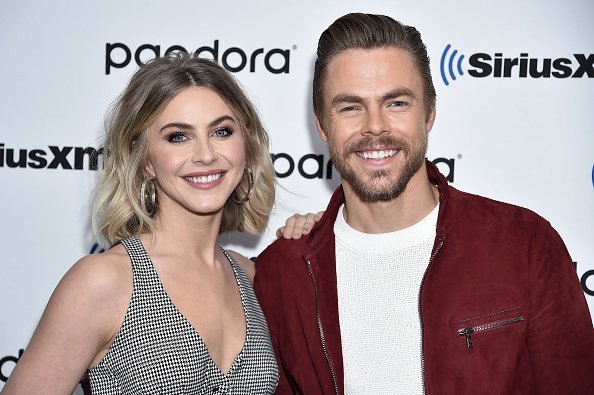 Julianne Hough and Derek Hough visit SiriusXM Studios on December 03, 2019 in New York City | Photo: Getty Images
Leading the dancers was Julianne Hough and her brother, Derek, who danced along with their nieces to celebrate Marabeth's new age.
Julianne posted a video on her Instagram page, which showed as she danced along with two of her niece. Marabeth also came at intervals to join the dancers, as they all rocked to the music in front of a big wall clock that showed the time to be 7:11 p.m.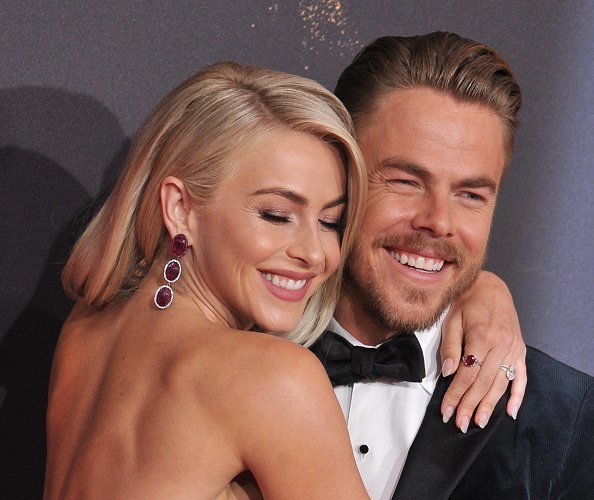 ulianne Hough and Derek Hough arrive at the 2017 Creative Arts Emmy Awards - Day 1 at Microsoft Theater on September 9, 2017 in Los Angeles, California | Photo: Getty Images
In her caption to the video post, Julianne wrote:
"We hate the camera [emoji] #auntjuju #it'sonly7:11pm [emoji]."
Julianne also made several posts about the birthday celebration on her Instagram Story. In one of such posts, she shared a picture of herself and her niece digging it on the family dance floor, surrounded by other cheering members of the family.
In another post, Julianne shared a picture of herself and Marabeth. Derek Hough wasn't to be left out in the dancing frenzy. He also shared photos from the celebration on his Instagram story.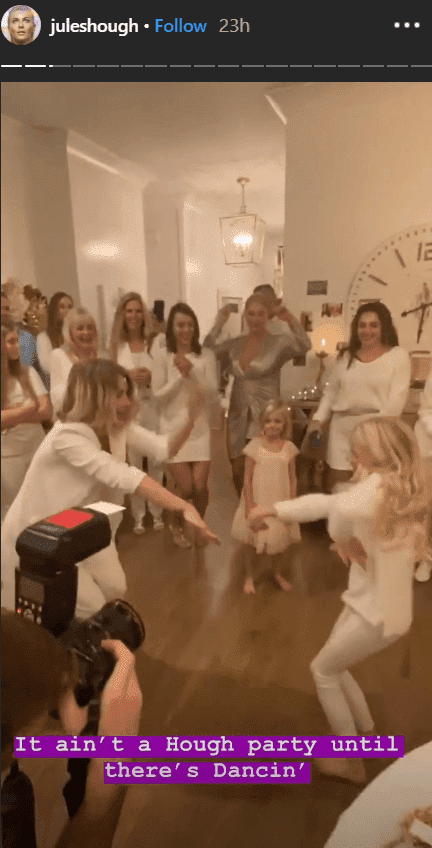 The Houghs dancing on the family dance stage | Photo: Instagram/@Juleshough
In one photo, Derek danced with his little niece, while another picture had Marabeth in it, with the caption:
"40 Years Young Birthday Girl."
Only last month, there was a mini "Dancing with the Stars" Reunion when Julianne, Derek, and Brooke Burke came together for a sunny beach vacation in Los Cabos.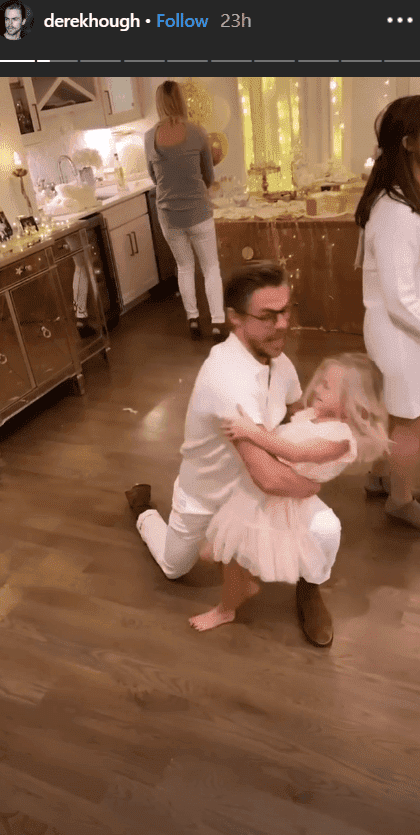 Derek Hough dancing with his niece | Photo: Instagram/@Derekhough
The trio came with their partners, as Julianne's husband, Brooks Laich, Derek's girlfriend, Hayley Erbert, and Burke's boyfriend, Scott Rigsby, tagged along.
Brooke, Julianne, and Derek, all have connections with "Dancing with the Stars," as Brooke won the show's seventh edition (Derek was her partner) and co-hosted it for three years, from 2010-2013.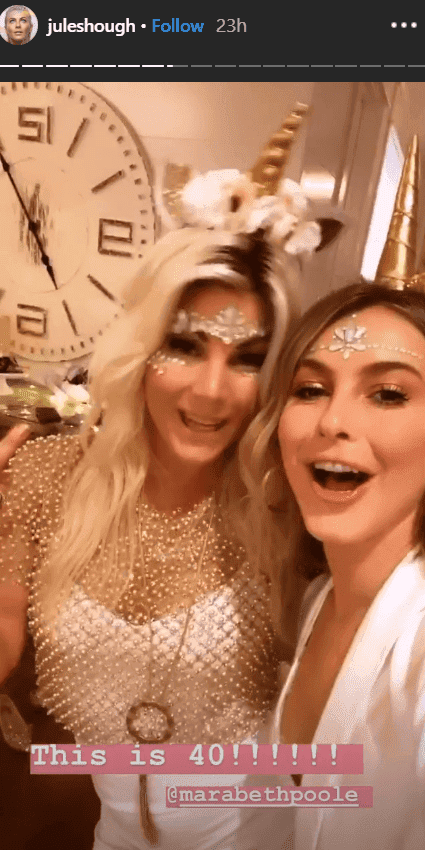 Julianne Hough and sister Marabeth | Photo: Instagram/@Juleshough
Julianne, on the other hand, can be tagged as a legend of the show, as she and her brother were pros on the show. She later went on to become the show's permanent judge.
Derek's girlfriend, Hayley, was for seven seasons and four tours, a dancer on the show, and left in August. The friends and their partners enjoyed themselves in Los Cabos, as they relaxed and had fun in each other's company.
Apart from Marabeth, Derek and Julianne Hough's other siblings include sisters Katherine Hough and Sharee Hough.
Please fill in your e-mail so we can share with you our top stories!