Dreka Gates, Kevin Gates' Wife: 6 Stunning Facts about Gorgeous Mom of Two
Rapper Kevin Gates, who rose to fame thanks to his song "I Don't Get Tired," has been married to Dreka Haynes since 2015. She has been a critical factor in his success, especially during his time in prison.
Kevin's career began in 2007, but it was cut short after he was incarcerated. Between 2008 and 2011, he spent 31 months behind bars and couldn't do much with his music career.
While most artists would have given up, 33-year-old Dreka Haynes has always been there for her man, and she is one of the principal reasons for his accomplishments. So, here are six stunning facts about Dreka.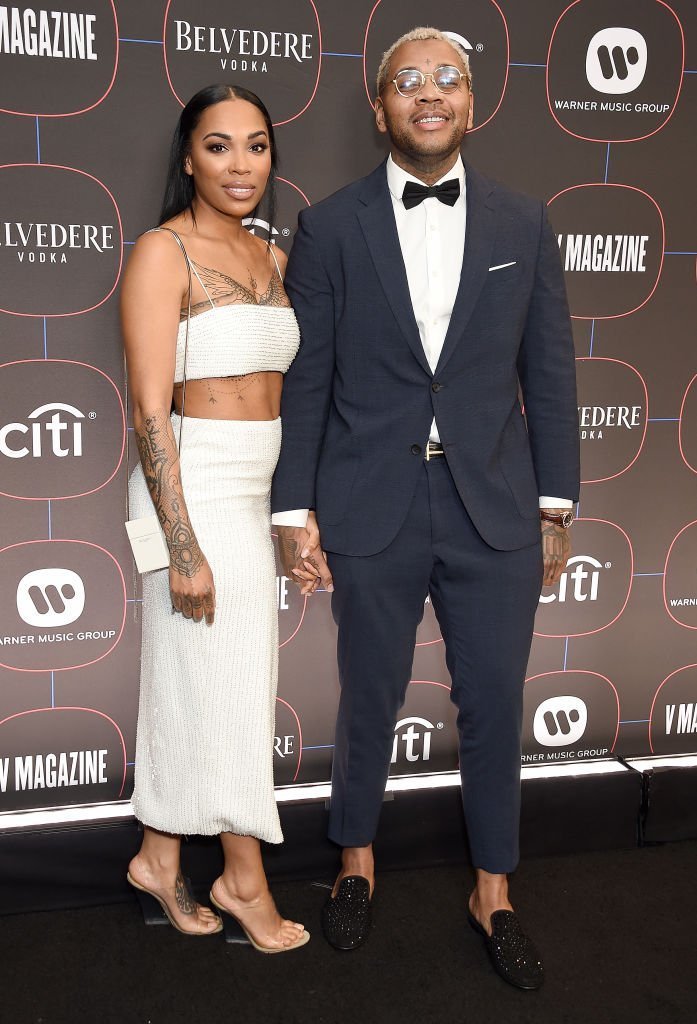 Dreka Gates founded the Bread Winner's Association
During Kevin's time in jail, he was part of a prison program that eventually earned him a master's degree in psychology. Even though he had his mind occupied in a different career, he never stopped thinking of music.
In 2010, while Kevin was still in jail, Dreka established the Bread Winner's Association. Its website credits Kevin as one of the creators, as well. Shortly after being released from prison, Kevin started working in the music industry again.
"There was never a point that I was trying to change him."
Dreka Gates' kids were born in the water
Kevin Gates' wife was in an interview with The Source in 2016, wherein she revealed that she and her partner had been together for "13, almost 14 years" at that time.
It wasn't until October 2015 that the couple made things official and finally decided to tie the knot. Although the details of their children are not of public knowledge, it is known that they have two children together: Islah Koren and Khaza Kamil Gates.
During the same interview, Kevin's wife pointed out that both of them were born "in the water." As per her reasons to do so, she listed a bad experience in the hospital and her interest in "all natural things." She added:
"It's the greatest experience in life, love. It was like euphoric. You're going to go to another world. You're going to love it and be like, 'I can do this again!'"
💕 @iamkevingates pic.twitter.com/SFDSoYn37h

— Dreka Gates (@DrekaGates) September 9, 2016
Dreka has been with Kevin through thick and thin
Ever since Kevin became famous, rumors about him being unfaithful to his partner have surrounded the internet. In a 2014 interview with Vlad TV, before Kevin and Dreka Gates' wedding, the rapper admitted that he had "a lot of kids."
He pointed out that he took care of multiple children who are not necessarily his biological kids. One of the most shocking aspects of the interview was the fact that he had two children just weeks apart by different women.
Apart from that, Kevin has been involved in many problems with the law. The most recent ones are the 2016 conviction for assaulting a fan in Florida, and the 30-month sentence for weapons-related charges in 2017.
Thankfully, the rapper got out on parole on January 10, 2018, and has kept himself away from illegal situations ever since.
Dreka Gates has never tried to change him
Despite all the mistakes that Kevin has done in life, his beloved wife told The Source that she has never tried to change him. Dreka confessed:
"There was never a point that I was trying to change him. Yet there were life lessons that I would try to get him to learn, but I realized I couldn't force that on him either. I really had to allow him to go the path he was meant to go down and let him figure out on his own."
Dreka didn't have social media profiles until 2015
One would think that being Kevin's manager in the 21st century, Dreka would have to have a massive following on Instagram, Twitter, and even Snapchat before the rapper became as famous as he is nowadays to promote his projects.
However, she only joined the world of social media in 2015. Dreka pointed out that she was "forced" into it by a friend, and that she was too scared because she knew how critical people could be behind their screens.
Nowadays, four years after she joined Instagram, she has 2.5 million followers. Apart from her husband and kids, Dreka Gates' tattoos are always present in the photos she shares.
Dreka admires Kim Kardashian
Kevin's wife revealed during her interview with The Source that, no matter what people said about her and her family, she looked up to Kim Kardashian for her capacity of staying relevant for years.
As an entrepreneur herself, Dreka is thrilled for Kim's capacity to "sell her lifestyle" and how she has built an empire. Nowadays, Kevin Gates' net worth is estimated at $1 million, so if Dreka wants an empire on her own, she and her husband need to keep up the good work.