Kimora Lee Simmons and Ex Russell Simmons Have Two Teen Daughters Who Look Just like Their Parents
Kimora Lee Simmons' daughters, Aoki and Ming Lee, are the perfect mix of her and her now ex-husband, Russell. Meet the charming duo who possesses characters, each unique to her own person. 
Kimora Lee and Russell are long separated, having parted ways in 2006 following eight years of marriage and ten years of dating before that.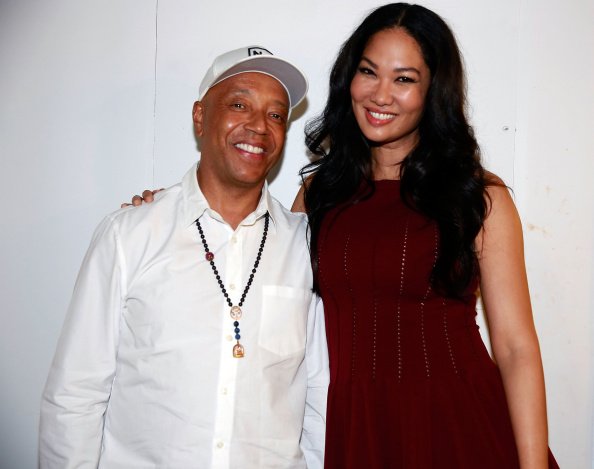 Although the marriage was short-lived, the couple has been model parents for their daughters, Ming Lee and Aoki Lee Simmons. 
Now, the young duo is widely recognized as some of Hollywood's most popular celeb kids. This is thanks to how unique they have turned out to be; although different, there is no doubting their sisterly bond. 
MING LEE SIMMONS 
Ming Lee is the oldest of the pair. She was born in January 2000, which makes her on the verge of clocking twenty. The youngster boasts of that unique Asian/American features thanks to her rich heritage. 
Ming Lee bears a strong resemblance to her mother. She boasts of a figure that has proven to be of good use when it comes to promoting her modeling career. Just like her famous mother, she has displayed great interest in the modeling industry. 
Ming Lee can be considered a fast-rising star; her Instagram profile, @mingleesimmons already boasts of well over 1 million followers, which is admittedly no mean feat! She is one young lady to watch out for. 
AOKI LEE SIMMONS 
Like Ming Lee can be considered the fashion-savvy one of the duo, Aoki Lee is recognized as the brains. Aged 16 and fresh out of high school, she is regarded as a young genius. Aoki Lee has been accepted into Harvard University. 
The news has especially made her mother very proud in the wake of the recent college admissions scandal, as Aoki Lee revealed via her Instagram. Alongside a short video clip, the youngster wrote:
"I'm going to Harvard, baby! Insert emotional crying face. @kimoraleesimmons "thank god you got in on your honey cause you can't row" thank you so much to every single person who helped me along the way. I am excited and honored, and so so grateful. #harvard2023."
Other than being very smart, Aoki also possesses the unique looks common to the women in her family, but no matter what career path she decides to pursue, she has her family to support her.