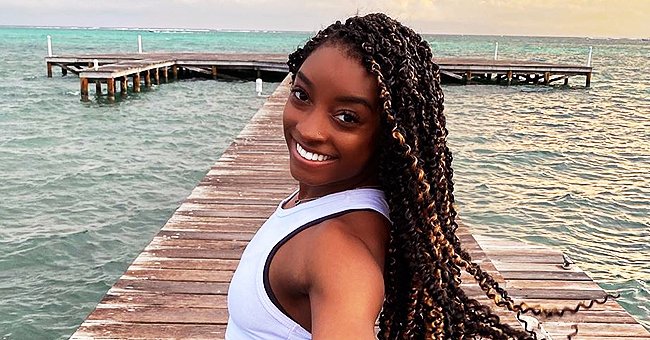 Instagram/simonebiles
Simone Biles Shows off Her Impressive Diving Skills While Vacationing in Belize
22-year-old gymnast, Simone Biles, flaunts her commendable diving skills in her new Instagram post. The athlete who is on vacation in Belize isn't one to shy away from displaying outstanding moves during her games.
The uploaded clip showed the athlete performing some impressive moves before finally leaping into the water. First, Biles tactically planned the diving procedure pitching the perfect flip at the tail of the diving platform.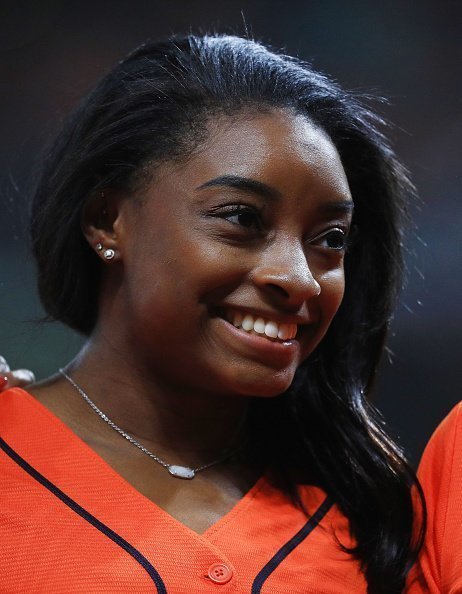 imone Biles at the 2019 World Series between the Houston Astros and the Washington Nationals on October 23, 2019 | Photo: Getty Images
The skillful star captioned the video with a title, which signified that she was all out to have fun by the water. It read: "Never be too (sea)rious."
Well, the gymnast succeeded in making her audience take note of the impressive diving pattern displayed. Fans not only applauded the young sports star but equally beckoned her to join the US diving team and grasp some medals for the group.
This goes to show that the young champ's zeal and resilience for her sports springs hope in the hearts of many.
A few months ago, the 22-year-old who won four gold medals and bronze three years ago showcased a triple-double routine at a tournament. This earned Simone Biles the record of being the first gymnast to display such moves.
In Stuttgart, Germany, the Olympian made the double dismount move. It seems giving a stunning and eye-catching performance for all to see is not a first time thing for the gold medallist.
The American athlete is not just focused on bringing her A-game for spectators to watch at the competitions she engages in, Simon doesn't mind pleasing her audience with her talent even if it appears as a show-off.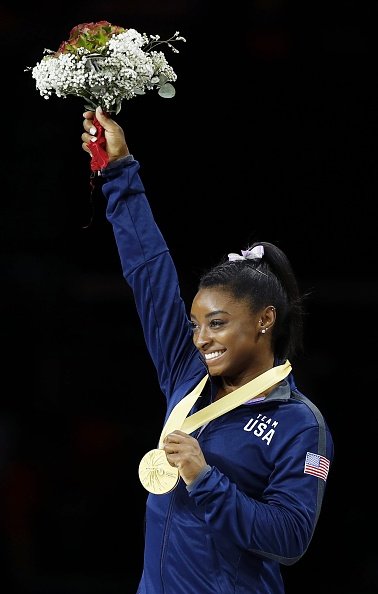 Simone Biles at the artistic gymnastics world championships in Stuttgart, Germany, on Oct. 13, 2019 | Photo: Getty Images
The gold star seems to be having all the fun at her Belize trip and couldn't be bothered as she is effortlessly showing off her record-breaking moves.
Upon her return, she will be getting ready for the Tokyo 2020 Olympics, which makes it the second Olympics competition she will be engaging in.
Simon Biles may be young but has shown with her astute devotion and skill mastery that the sky is your limit when you're ready to put your all into something. After all, what is worth doing is worth doing well.
Please fill in your e-mail so we can share with you our top stories!