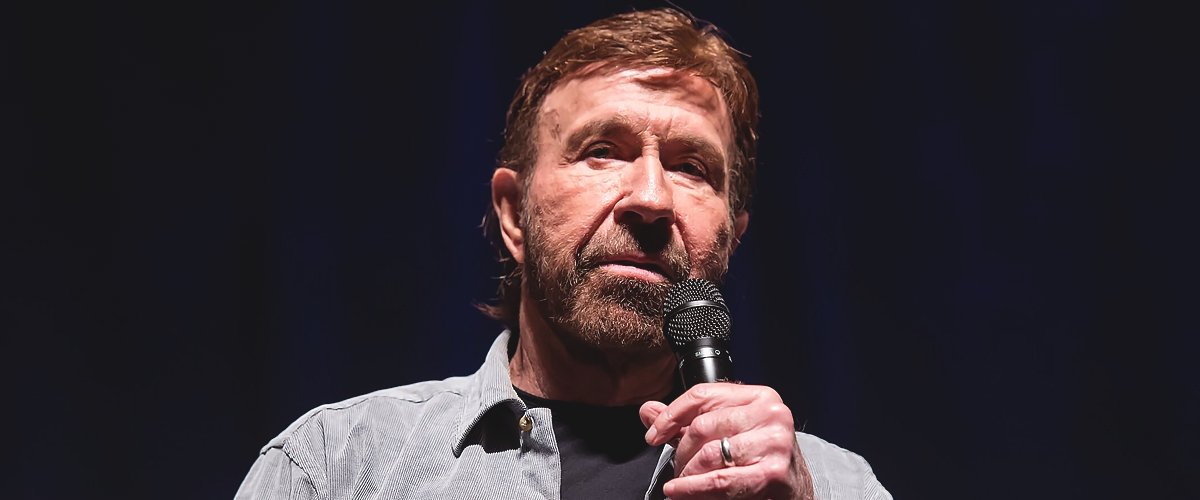 Getty images
Meet Chuck Norris' Wife Gena O'Kelley Who He Calls His 'Best Friend'
Gena O'Kelley has lived a life of faith, strength, and partnership alongside her beloved husband, Chuck Norris. She continues to do so and embodies the 21st-century woman who has it all.
While the wives of most Hollywood stars, who are not in the movie business may get shadowed by their husband's fame, Gena O'Kelley is not one of them. She might not be a big movie star, but the former model forged a path for herself that has brought her joy, contentment, and a sense of fulfillment.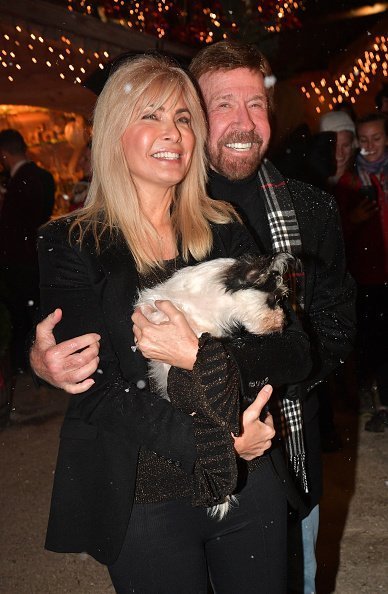 Chuck Norris and wife Gena O'Kelley during the Gut Aiderbichl Christmas Market opening on November 12, 2019 | Photo: Getty Images
GENA O'KELLEY WIKI, BIO, AGE
Gena came into the world in 1963 as the daughter of Annette M. O'Kelley and Alan Gordon O'Kelley, putting Gena O'Kelley's age at 56 in 2019. She grew up in the United States, and she has three siblings, Elizabeth, Maureen, and Eric.
At 5'8", the blonde beauty had a career in modeling. Although she tasted the waters in acting, appearing in TV shows like "Hannity," and "Yes Dear," Gena's longest career is walking the runway.
She didn't attain a supermodel status and switched careers after marrying Chuck. The two are business partners and have partnered on a lot of projects over the years.
GENA O'KELLEY NET WORTH
While the average yearly income of a working model is $500,000, Chuck Norris's wife has not worked as one in a long time. Alone, her net worth is estimated at $1 million, while Chuck Norris net worth is estimated at $70 million.
Thus, the combination of the former model's assets and that of the "Walker, Texas Ranger" star brings her net worth to $71 million.
GENA O'KELLEY MARRIAGE
Gena Norris met Chuck at a restaurant in Dallas while he was on a date with someone else. The actor and karate instructor noticed the then-young Gena enough to extend an invitation to her to visit him.
The two became friends, lovers, and not even the 23-year age difference between them could stop the two from walking down the aisle in November '98.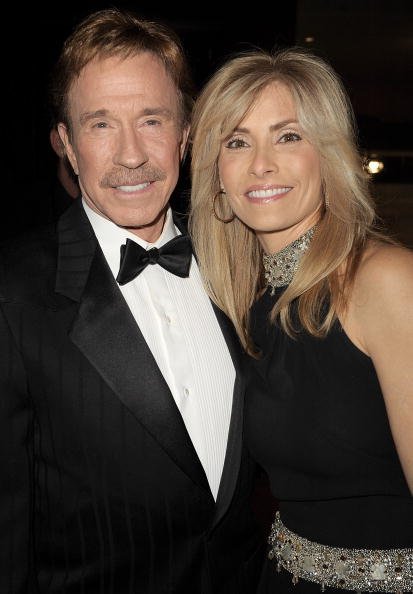 Chuck Norris and his wife Gena Norris at the Beverly Hilton Hotel on february 11, 2009 | Photo: Getty Images
Before the former model, the actor was married to Diane Holochek for 30 years, and the marriage produced two children, Eric and Mike. Chuck and his wife dote on each other, and he often refers to her as his best friend on his social media posts.
The couple is also united in their Christian faith. So much so that they appeared together in 2011 on the talk show, "Praise the Lord." The Baptist-raised female also joined the "A Force of One" star on his fitness show "Total Gym." The two share a love for the fit life and motivate each other to stay healthy while living their best life.
GENA O'KELLEY CHILDREN
In 2001, when Gena was 33, and Chuck, 61, the couple welcomed their children, twins, Dakota Alan Norris and Danielle Kelley Norris. Their birth brought the number of Chuck Norris' children to five — the actor also has a daughter, Dina, from a past relationship — and the twins are blackbelt holders like their father.
GENA O'KELLEY ILLNESS AND LAWSUIT
Gena O'Kelley's illness dates back to 2017, and it led to the civil suit against Mckesson Corp, and Braco S.p.A, amid others for administering toxic substances into Gena's body.
The former model had gone for a series of MRI scans for rheumatoid arthritis and had gadolinium, a metallic material injected into her body on three separate occasions.
The injections led to severe poisoning of the former model's system, and it brought on sharp pains and burning sensations. In an interview given at the time the lawsuit got filed, the Los Angeles resident said it was the most horrific experience of her life, because she has always been fit, and her intestines felt like acid got poured on them.
Gena and Chuck filed their suit at the San Francisco Superior Court and asked the court for $10 million in damages. The actor made it clear that their suit was not about the money, but to create awareness about the harm gadolinium could cause, and if possible, have it pulled from the market.
Whether or not the case got resolved or is still pending did not get reported, but one certain fact is that the parents-of-two stood by each other's side, united in their fight.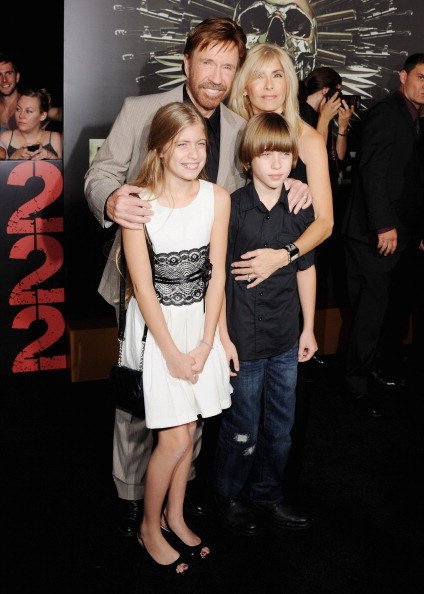 Chuck Norris, wife Gena O'Kelly, daughter Danilee Kelly and son Dakota Alan arrive at the Los Angeles Premiere "The Expendables 2" on August 15, 2012 | Photo: Getty Images
Thankfully, the effects of gadolinium did not have any long-term damage, and Gena O'Kelley's health is now excellent. She is doing well and being the best mom, wife, and businesswoman she can be.
Please fill in your e-mail so we can share with you our top stories!