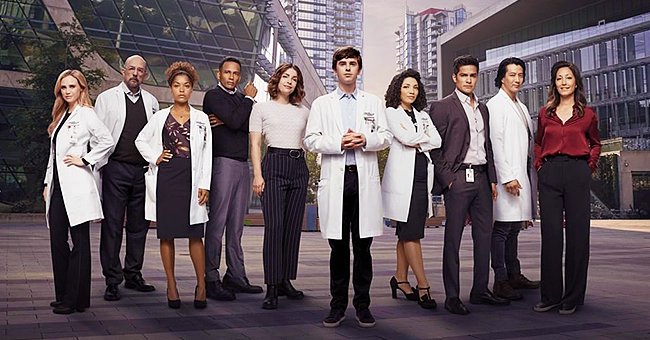 Instagram/thegooddoctorabc
Freddie Highmore's Character Loses Significant Person in His Life in 'The Good Doctor' Fall Finale
"The Good Doctor" rolled out a major plot twist during its fall finale when Dr. Shaun Murphy faced his parents after years of estrangement. As the finale ended with Dr. Shaun reeling from the death of a significant character, it left the show open for big relationship changes in the future.
During the ABC medical drama's last episode for 2019, Dr. Shaun Murphy had his best friend, Lea (Paige Spara), and Dr. Glassman (Richard Schiff) by his side when he returned to his hometown to visit his sick father.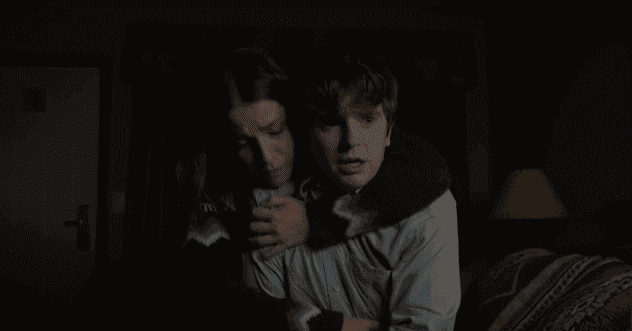 Lea comforts Dr. Shaun Murphy on the fall finale of "The Good Doctor." | Source: YouTube/ABC.
As young boys, Dr. Shaun and his brother Steve left their neglectful and abusive circumstances at home in search of a better life. Sadly, Steve died accidentally, and the change in circumstance had young Shaun's path cross with Dr. Glassman, who took him under his wing.
Facing his father Ethan and his mother, Marcie, after all the years, made for an emotional hour, during which Shaun ended up forgiving his parents for past mistakes.
Spoiler alert. Shortly after Shaun's difficult conversation with his father, Ethan passed away from his disease. Shaun unraveled after chasing Dr. Glassman away, and Lea managed to comfort Shaun in his room before the episode ended with the pair embracing.
Lea is Shaun's first love interest on the show after he moves in across the hall from her. Even though their romance never bloomed, Shaun learned valuable relationship skills that paved the way for his most recent romantic milestone.
Uncomfortable with physical contact, Shaun had been working on intimacy with his new girlfriend, Dr. Carly Lever. Since Carly has a brother on the spectrum, she came up with a smart idea to make physical contact a pleasurable experience for Shaun.
Before his first solo surgery, Carly wished him good luck with a quick kiss but added that she had something else for him to touch. She put Shaun's hand on her breast, and never having touched a woman before, all Shaun could do is smile sheepishly at the new experience and say, "You don't have any lumps."
And so Shaun found himself performing his first solo surgery and changing his perspective on physical contact with that special someone, all in the same day. As the show develops, so does Dr. Shaun Murphy as a character with autism trying to make it through his surgical residency.
Particularly proud of the in-depth view Dr. Shaun gives into the autistic world, Freddie Highmore and showrunner David Shore did tons of research before even shooting the pilot. They hired an autism consultant, Melissa Reiner, to make sure they did justice to the role as they felt Dr. Shaun's autistic story an important one to tell.
"Often, people with autism on screen have been represented as somewhat emotionless or singularly focused on one thing, and that isn't true," Freddie said during an interview. "We get to see Shaun in moments of joy, what makes him excited, alongside the very real struggle he's facing."
All their hard work paid off, as Freddie plays the role of Dr. Shaun Murphy with conviction. While it would be hard to imagine anyone else portraying the character, Freddie Highmore almost didn't star in the show at all.
Although Freddie got offered the part, he initially turned it down because he felt hesitant committing to the show, since it followed on the heels of his previous hit casting in "Bates Motel," which came to an end in 2017.
Please fill in your e-mail so we can share with you our top stories!