Jason Momoa Objects to Chris Pratt Holding Plastic Water Bottle While Posing for Amazon Ad in Photo
Actor Jason Momoa grabbed attention online after he openly bashed fellow actor Chris Pratt for drinking out of a plastic bottle. 
Via Instagram, Pratt shared a picture of himself taken during a photoshoot for an Amazon ad. In the photo, the well-known actor posed standing in what looks like a gym.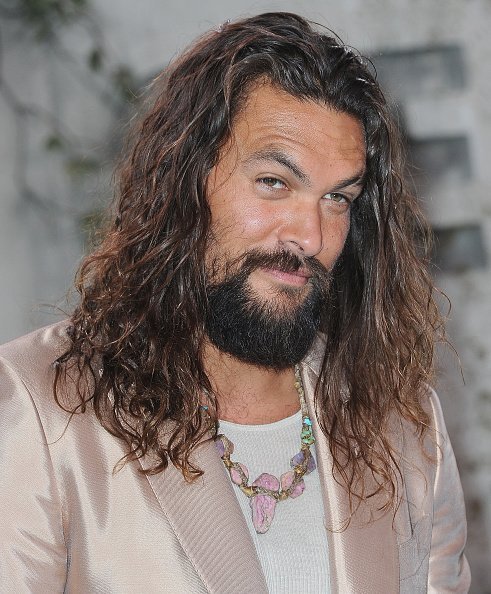 Pratt's buff physique is evident in the picture thanks to his grey tank top and black shorts. That is, however, not what caused a stir about the photo. 
It was the small plastic bottle in his hand! This apparently ticked "Aquaman" star, Jason Momoa off, because he quickly took to the comments section of the post to air his frustrations.
"Bro i love u but [expletive] on the water bottle. No single use plastic. come on."
This prompted Pratt to reply with a heartfelt apology and an explanation that he wasn't trying to promote the use of plastics but just happened to have the bottle in his hands at the time of the shoot.
"Aquaman! You're completely right. [expletive]. I always carry my big gallon size reusable water jug around with me too. I even had it that day!!!"
He goes on to share that an unknown person threw the bottle at him during the shoot because "I didn't know what to do with my hands!" Humbly, Pratt concluded his response by sharing that he loves Momoa too and implored readers to practice recycling. 
This is not the first time Momoa has expressed a great passion for making the world a better place, no matter how little the gesture may seem.
It was only a few months ago that the hunky entertainer, inspired by a new line of canned water, shaved off his grown beard. According to him, "it's time to make a change."
It was the first time in seven years since the actor's first shaved. The signature beard proved crucial to Momoa's work on-screen playing savage warrior, Khal Drogo in acclaimed HBO series, "Game of Thrones," and most importantly, the titular role of Aquaman!" 
Set to reprise the character in "Aquaman's" upcoming sequel, Momoa takes the role quite seriously, and that includes doing interviews as the character with his little fans! 
A recent appearance on "The Kelly Clarkson Show" featured the father of two adorably giving answers to the host, Clarkson's children's questions.