Martha Stewart Is Ready for the Holidays as She Debuts Her New Haircut in Photo
Martha Stewart looks positively radiant and youthful after her professional mini makeover at a celebrity salon in New York City on Tuesday.
The 78-year-old looked like a new woman when she stepped out of celebrity colorist Rita Hazan's salon just south of Central Park. Martha's new layered haircut softens her face while the color touch up helped shave off the years.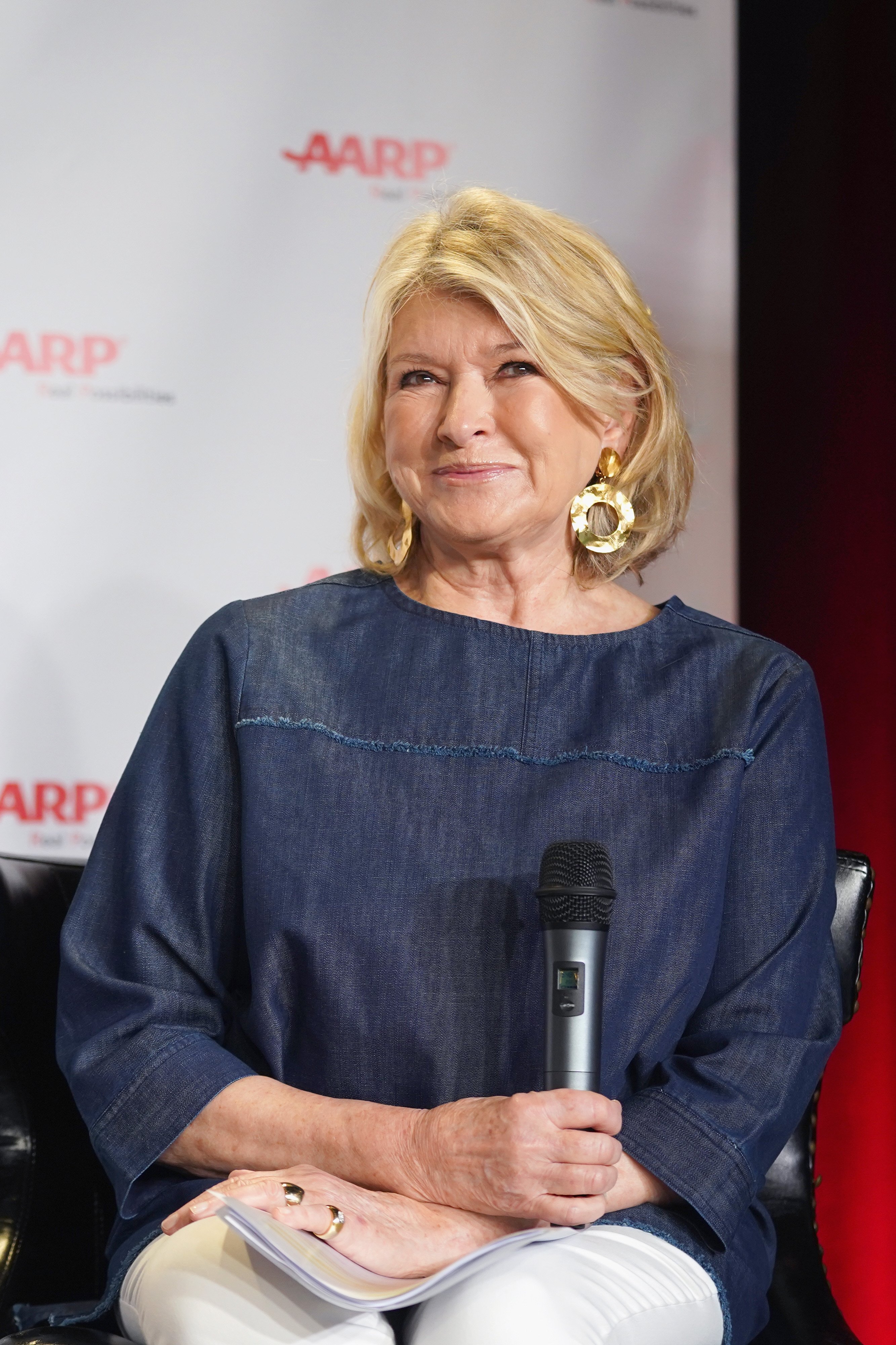 But that's not all, Martha also had exceptional makeup done by Nicole Daisy Toye, who the entertainer made sure to thank along with everyone else who helped with the transformation, as she captioned the beautiful picture:
"Oh, boy! What a great new haircut can do!!!! Thanks, @hairbyeugenetoye @ritahazan, and of course makeup by @daisybeautytoye Ready for a slew of holiday parties!!!!iPhone case by @bandolier courtesy @Jamie Leigh Curtis hair colorist always @ParvinKlein @salonatbergdorf."
Ready to dazzle during her "slew of holiday parties," Martha's holiday menu is sure to contribute to their success. Over the years, Martha has gathered her most trusted recipes and dishes for the holiday season, many of which have been handed down to her by family. 
Martha's favored mashed potato dish with cream cheese was created by her mother, and the entertainer likes to pair it with classics like buttered green beans, turkey breast, homemade gravy, and classic cranberry sauce.
For dessert on Thanksgiving, Martha loves the tasty classic pumpkin pie during her favorite "food holiday," but when it comes to Christmas dinner, she brings out different mouthwatering dishes.
A prime rib roast is served at Martha's Christmas table, and she pairs it with horseradish cream, silky potato puree,  and white wine-braised leeks. 
For Christmas dessert, nothing but bread pudding will do, and Martha makes enough individual puddings to give to her guests as a gift each year. Not leaving Hanukkah behind, she celebrates with her mom's family potato latke recipe. 
While it has beer in the batter, Martha gushes about the "delicious" dish that she serves with a dollop of sour cream and pink applesauce on the side.
What definitely looked delicious, is the homemade cake Martha Stewart had on her birthday early in August. The entrepreneur celebrated her 78th birthday with her grandchildren, Jude and Truman, and they eagerly waited for her to blow out the candles on her cake.
The cake featured many layers of yumminess that included meringue, dark cherry ice cream, pistachio ice cream, dark chocolate with extra chunks of chocolate, and a layer of freshly whipped cream to finish off the cake.