Inside 'Letterkenny' Star Michelle Mylett's Life and Her Relationship with Partner Jesse Antler
Michelle Mylett is young and beautiful. She is slowly but steadily building her career as an actress, and while at it, she found love in her boyfriend, Jesse Antler.
Most aspiring actresses move to Hollywood (California) in search of a big break that is guaranteed to launch them into stardom. The story is different with Michelle Mylett, a rising actress who is happy to slowly and steadily build her career, one acting credit at a time, while enjoying her love life, and living in her native Canada.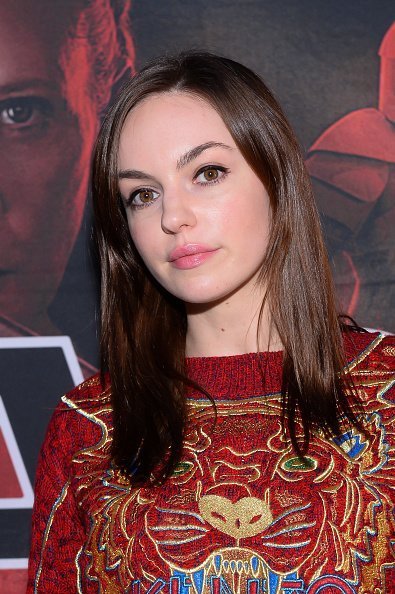 MICHELLE MYLETT WIKI, BIO, AND AGE
Michelle Robin Mylett made her way into the world on January 4th, '89, in the small town of Ladysmith, Vancouver, Canada, putting her age at 30 years. She grew up surrounded by her family, who doted on her growing up. 
Mylett has two siblings — an older brother, Richard, and a sister, Mikayla Mary. There is, however, little or no information on the actress's family.
MICHELLE MYLETT CAREER HISTORY
With Michelle Mylett's age at 30, the timeline of her career dates back to her 20s. It is a known fact that in 2015, she appeared in the second part of the scary movie, "Antisocial." 
Mylett also appeared in the first installment, which means her career peaked in her early twenties. In one of Michelle Mylett's interviews, she described her role in the movie as daunting and challenging since she had to play a mom, but the experience was necessary to boost her resume.
Other Michelle Mylett movies and TV shows include starring in feature films like, "El Camino Christmas" — alongside Dax Shepard, Jessica Alba, and Vincent D'Onofrio — "Goliath," "Buckout Road," and "The Drownsman." 
Although none of the movies are box office hits, they helped the actress sharpen her skills and gain more experience.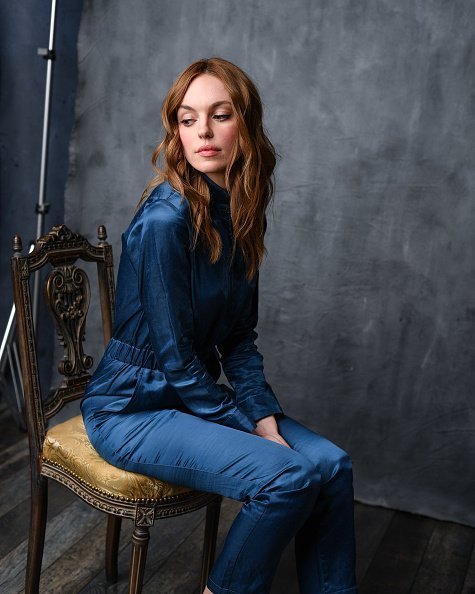 MICHELLE MYLETT LETTERKENNY AND BAD BLOOD
The most significant role of Michelle's career is "Katy" from "LETTERKENNY." In it, she stars as the female lead, who is always in the company of guys. The show's profile on IMDB describes it as a quick-witted, fast-paced, snappy comedy about a rural folk getting by in a small town.
It airs on Crave TV and has received positive reviews from critics of Canadian TV. The show has won several awards, including the Canadian Screen Award for Best Comedy Series, and Best Directing in a Comedy Program or Series. 
"Katy LETTERKENNY" has become popular in Google searches as more people want to know about Michelle. During the Juno red carpet in 2017, the actress alongside Nathan Dales acknowledged that the show had done well for itself, mainly because critics don't expect anything good from Canadian television. 
Michelle still riding on the success of "LETTERKENNY" stars in "Bad Blood." Michelle Mylett's "Bad Blood" is a miniseries based on a Montreal mob boss, Vitto Rizzuto, and it stars alongside the actress, Anthony LaPaglia, and Kim Coates.
MICHELLE MYLETT RELATIONSHIP WITH JESSE ANTLER
Michelle is happily in love with her boyfriend, Jesse Antler. The exact timeline of their relationship, like where and when they met remains elusive, but based on a social media post shared by the young man in September, the two have been dating for two years. 
In the post, Antler, who has a little above 600 people following him on his Instagram, described the actress as the "Sweetest person" he has ever met and has had the pleasure to know.
Michelle Mylett's boyfriend Instagram profile does not have any information on his career, but his posts show that he is a dog lover, and the words written as his bio shows that he likes to face challenges head-on.
MICHELLE MYLETT SOCIAL MEDIA
Unlike her boyfriend, the actress has an impressive social media following, with over a hundred thousand followers on Instagram. Her Twitter presence is also remarkable, and one post back in 2015 about starving to stay relevant as an actress had her fans wondering about a Michelle Mylett plastic surgery possibility. 
Is being a "starving artist" still an important part of this career path? Or can I skip it...😒

— michelle mylett (@MichelleMylett) February 5, 2015
Michelle also uses social media to share nostalgic moments about her family, moments shared with her 96-year-old grandmother, and to advise her followers to avoid patronizing companies whose products are harmful to the earth.
The actress maintains a down-to-earth persona, which has endeared her to many and carved a place for her in the hearts of her followers and fans.