Mercy James: Facts about Madonna's Adopted Daughter and Her Other Children
Madonna's approach to adoption has sparked controversy over the years, with the 60-year-old singer at the receiving end of several media thrashing on account of her decisions to welcome African Kids into the family. 
In 2009, the mother of six added another child to her lot; a Malawian named Mercy James, barely three years after dealing with media backlash for adopting David Banda from an orphanage in Malawi.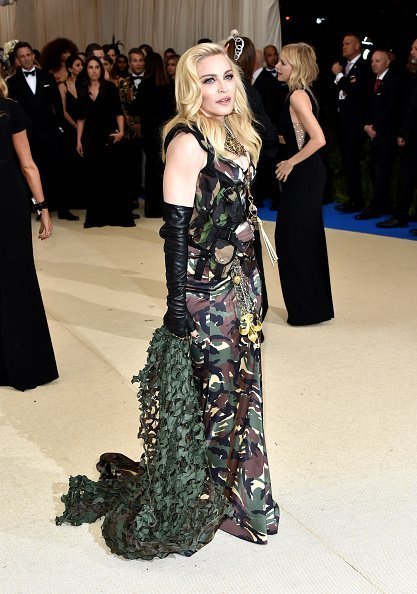 THE FIGHT TO BECOME MERCY'S MOM
Mercy was the second African-child adopted by the icon, and so far the most controversial. Madonna, who is also known for her Philanthropic outreaches and charity works in disadvantaged African nations, especially in Malawi, made her first resolve to adopt an African child in 2006. 
Following the decision, her then-husband, Guy Ritchie, made a video collection of cute African kids across several orphanages in Malawi, and young Mercy James captured the singer's heart.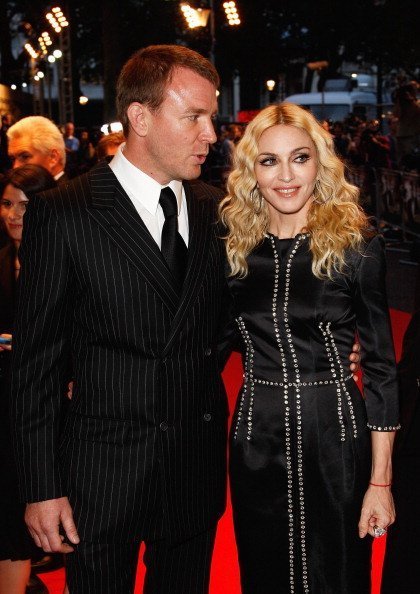 However, during her Malawian visit to process the adoption, the 60-year-old soon discovered that Mercy was no typical orphan, and her attempts to adopt her was met by resistance from Mercy's maternal grandmother. 
Eventually, the actress adopted a son instead, David Banda, temporarily abandoning her mission to obtain Mercy, and the move earned her a considerable amount of thrashing, with most referring to her as a baby-grabber.
It took about three years to pacify Mercy's real family and convince the rigid grandmother that adoption was best for the then four-year-old. 
Once the grandma stopped resisting, a new opposition sprang from the child's biological father, as well as the Malawian court, which kicked against the adoption as illegal because Madonna was not an 18-month resident of the country. After several legal battles, the Queen of Pop was able to secure the adoption of her second African child.
MERCY'S WIKI, AGE
The teenager was born in 2006 to a Malawian family in the village of Zaone and given the birth name Chifundo Mercy James. Her maternal grandmother, Lucy Chekechiwa, served as the midwife during her birth in their humble rural home.
Eight days after the baby's arrival, her fourteen-year-old mom, Mwandida Maunde, died from complications. Mercy's biological father, James Kambewa, then eighteen, was not notified of the baby's successful delivery, until years later when the media sought him out during Madonna's adoption battle.
At the time of his adoption, the orphaned baby was in a critical state, suffering from pneumonia, which was a leading cause of child mortality. 
Like her celebrity mom, the thirteen-year-old has taken to the arts, becoming a pro piano player at her tender age, a pointer to a future career in music. 
In 2017, Madonna launched a pediatric surgery and intensive care center in Malawi, which she named after the teenager to whom it was dedicated. The Mercy James Institute for Paediatric Surgery And Intensive Care represents the first of such institutions in Malawi.
HOW MANY CHILDREN DOES MADONNA HAVE?
Madonna's children have made headlines in the past, thanks to their mom's popularity. The 60-year-old is a mother to six beautiful kids, four of whom were adopted.
She welcomed her first child and daughter, Lourdes Maria Ciccone Leon, with her personal trainer, Carlos Leon. Her second, Rocco, was from her marriage to ex-husband, Guy Ritchie, whom she divorced in 2008.
Madonna's adopted children, David Banda, Mercy James, and the twins, Esther and Stella Mwale, were welcomed into the family in 2006, 2009, and 2017, respectively.
MERCY JAMES' SIBLINGS
Since joining Madonna's household, Mercy has five siblings, two brothers, Rocco and David, and three sisters, Lourdes, Esther, and Stella. 
Three of these siblings are the teenager's fellow adopted Malawi kids, including the twins, who are the latest addition to the songstress's brood. Each of Mercy's sibling has their unique personalities, which make them stand out.
LOURDES MARIA CICCONE LEON
Madonna's daughter, Lourdes, was born in 1996 while the singer was dating actor Carlos Leon, who was at the time, her trainer. The 23-year-old has taken up acting and modeling since graduating from La Guardia School of Performing Arts, New York. 
ROCCO RITCHIE
Rocco was born on August 11, 2000, to the "Like A Virgin" crooner and her ex-husband, Guy Ritchie, during their eight years marriage. For years, the nineteen-year old's parents battled for his custody, with his actor dad emerging victorious in 2016. 
The teenager was previously busted for Class B drug possession after concerned neighbors alerted the cops of his excesses when he was sixteen and staying in his dad's UK apartment.
DAVID BANDA
David Banda, 13, was adopted from a Malawi orphanage, Home of Hope, Mchinji, in 2006. At the time of his adoption, the orphaned baby was in a critical state, suffering from pneumonia, which was a leading cause of child mortality. 
Although David and his half-sister Mercy were from different orphanages, the songstress met them at about the same time and vowed to look after them.
She once opened up about her love at first sight for the kids saying:
"And when I held each of them in my arms, I whispered in their ears, that I would look after them. And I promised them that they would grow up into strong and healthy adults."
David has a passion for soccer, and to support his dreams, his family moved to Lisbon in 2017, where his skills can be improved.
ESTHER AND STELLA MWALE
The singer adopted her twin daughters in 2017, and they reportedly spent two years in Mchinji's Home of Hope orphanage. The six-year-olds were about age four when they were welcomed into the family.
Madonna's kids are a unique brood, each representing the wonders of love, kindness, and selflessness, portrayed by the legendary singer's humanitarian works.