Humphrey Bogart and Lauren Bacall's Son Stephen, Granddaughter Brooke & Great-Grandson Posed in a Rare Photo
Stephen Humphrey Bogart gave his fans a glimpse into his Thanksgiving celebrations with a picture of himself along with his family including granddaughter Brooke and his great-grandson. 
Festivities bring loved ones closer, and Stephen Bogart's family is no exception. The only son of actor Humphrey Bogart and Lauren Bacall got together with his family to celebrate Thanksgiving. 
To his fans' delight, Stephen shared a snapshot of his family on Facebook. He looked happy as he held his great-grandson on his arms. 
THE ONLY SON 
Stephen is the only son born out of Humphrey and Lauren's whirlwind romance. He was born on January 6, 1949, in Los Angeles, California. He is a producer and an actor best known for "White Orchid," "This Last Lonely Place," and "Great Performances."
Besides him, the couple shared a daughter, Leslie Howard Bogart. Born on August 23, 1952, Leslie is married to Eriich Shiffman. Not much is known about her. 
HIS PARENTS' WHIRLWIND ROMANCE
When Lauren met Humphrey met for the first time, she was 19 and he was 45. Back then, he was married to his third wife, Mayo Methot. Despite the age gap, sparks flew between them and the couple ended up getting married on May 21, 1945. 
When Lauren first met Humphrey, she wasn't least bit interested in him. Humphrey himself thought she was crazy! Although the actress's mother disliked him, their relationship blossomed. 
GROWING UP WITH FAMOUS PARENTS
Being the child of a glamorous Hollywood couple could not have been simple. In his memoir called "In Search of My Father," he documented how it was like losing his father when he was eight years ago.
As a child, he didn't realize how famous his father was. While the experience of being a kid of someone with such a legacy, Stephen's mother kept him grounded and taught him to take pride in his last name. 
Key Largo, the fourth and final film starring Humphrey Bogart and Lauren Bacall, had its New York City premiere on this day in 1948. The film had its world premiere in Los Angeles the day before. pic.twitter.com/04fVKo1LR2

— BogartEstate (@HumphreyBogart) July 17, 2019
HUMPHREY'S FINAL YEARS
Stephen might have been too young to fathom the seriousness of his father's health before he passed away, but his mother was by his side while he fought for every breath.
She documented how frail the actor had become during his final days in her memoir "By Myself." Humphrey was diagnosed with esophageal cancer, the disease that took his life on January 14, 1957.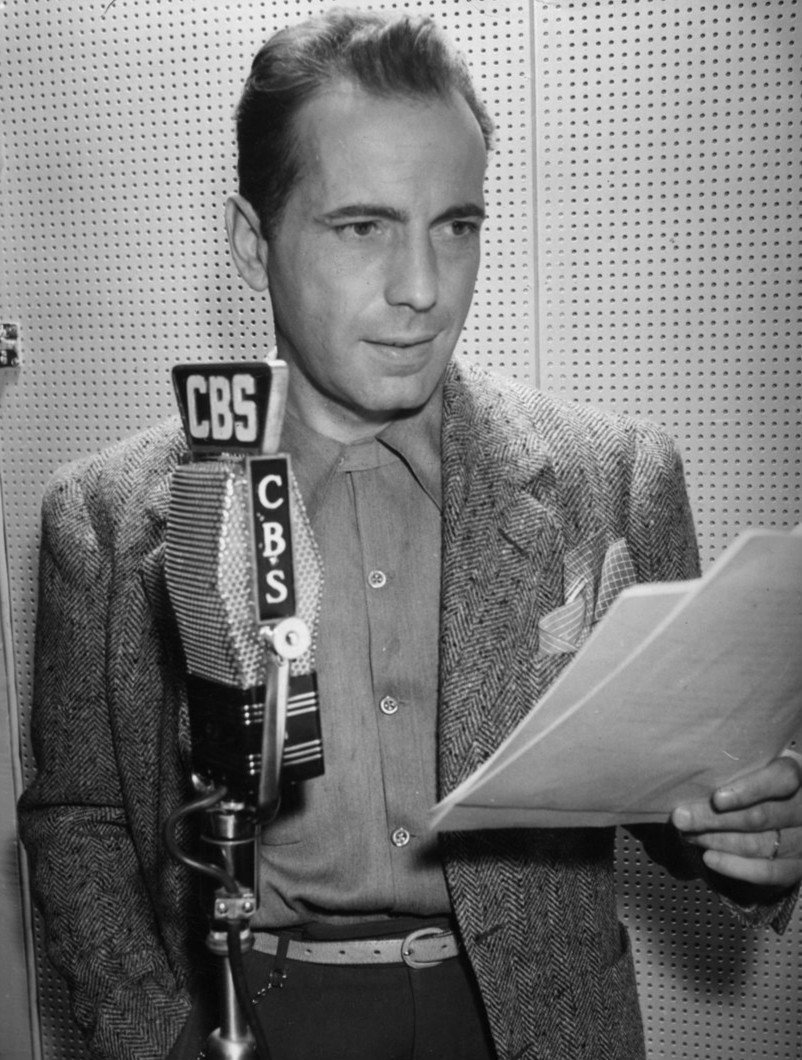 It pained Lauren to see her husband during his final days, knowing that she couldn't do anything to help him or ease his pain. Theirs was a story that became one of Hollywood's most human.