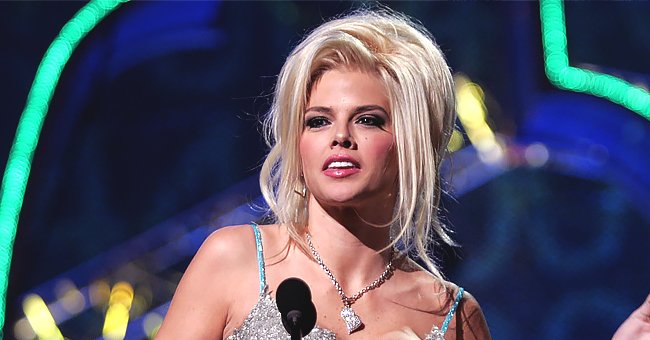 Getty Images
Anna Nicole Smith Was Married Twice and Had Two Children before Her Tragic Death at 39
For nearly two decades, Anna Nicole Smith's story went from Cinderella to a living nightmare, until her death in 2007.
Anna Nicole Smith was the Marilyn Monroe of her time with several billboards and magazine covers that had men dreaming of her. Mimi Swarts of Texas Monthly wrote:
"From the moment Anna Nicole got famous, she told the world that her role model was Marilyn Monroe. It was a clever move, as it linked her image with one of the greatest American icons of all time."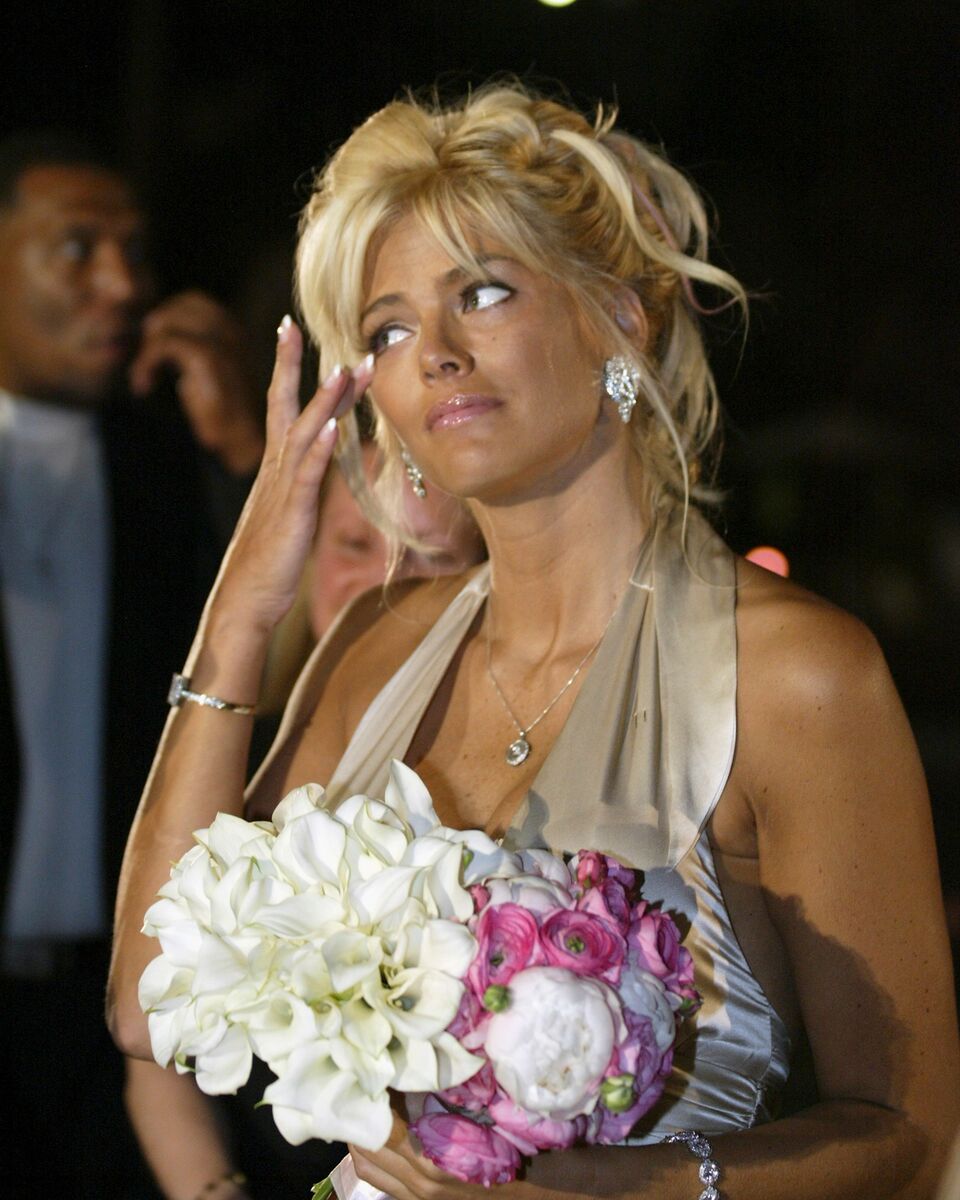 Anna Nicole Smith cries tears of joy as the Maid of Honor for Penny and Joseph Genovese as they renew their wedding vows. | Source: Getty Images
She continued: "and it had a neat logic: one platinum-haired sex symbol taking after another, one poor, deprived child latching onto the success of another."
ANNA NICOLE SMITH'S RISE TO FAME
The former model went from rags to riches after taking her chance at an open call for Playboy models and getting the editor's attention.
Anna Nicole Smith accepts the Big Makeover Award. | Source: Getty Images
Born with the name Vickie Lynn, Smith had almost nothing when she was a child. Her aunt had to give her food stamps just to get a few pieces of candy, and she had to steal toilet paper from restaurants.
She worked several jobs before gaining fame, including being a dancer at a Houston strip club and a Wal-Mart employee.
In 1992, Smith mailed nude photos of herself to Playboy until she made her big break as Playboy's cover girl and "Playmate of the Year."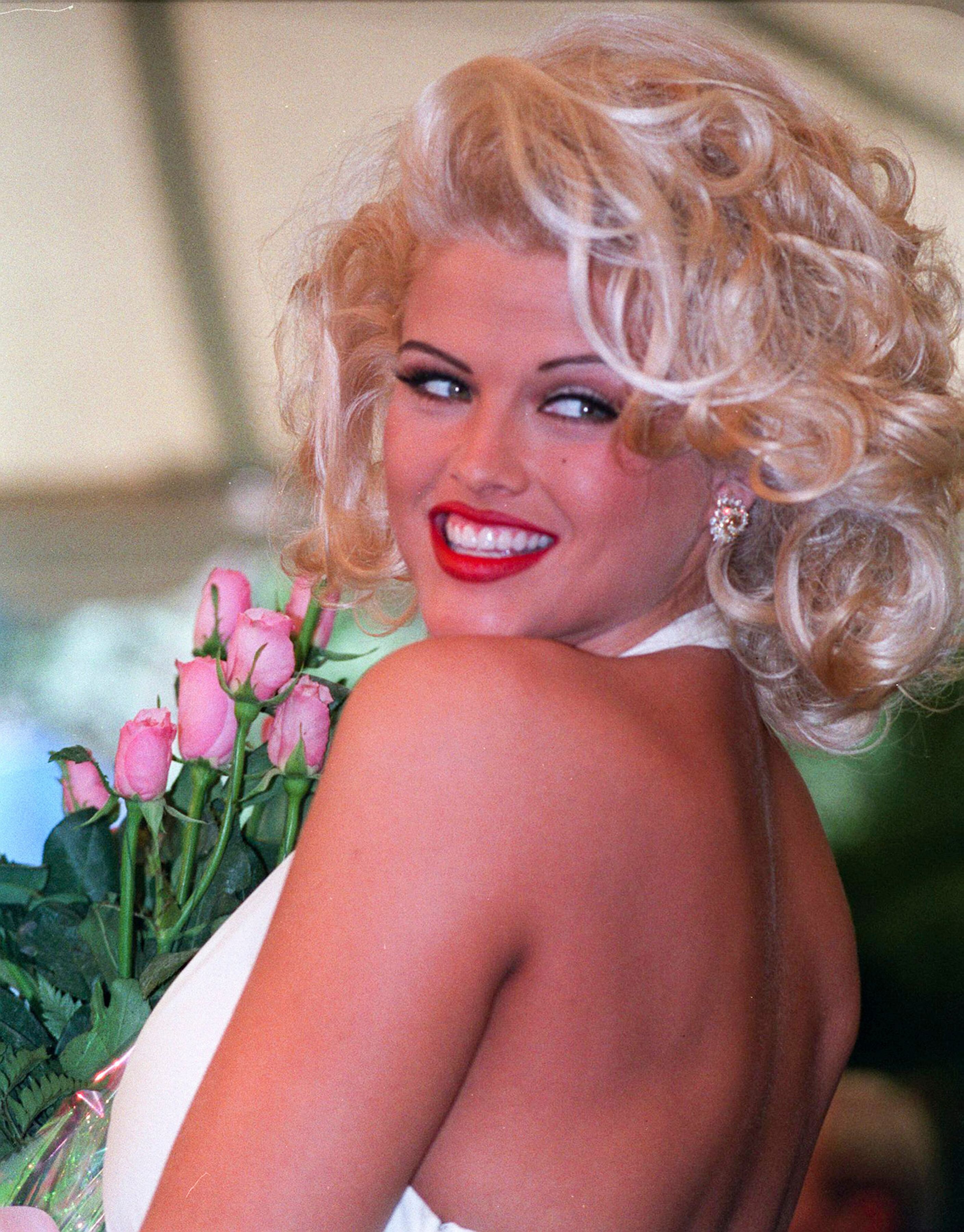 American model, actress and television personality Anna Nicole Smith. | Source: Getty Images
Smith was also the face of Guess for a while after the brand's founder, Paul Marciano, discovered her in San Antonio. He recalled:
"I was shooting GUESS Kids, and she came with her son Daniel. I said, 'Who are you?' She said she was a waitress at Red Lobster. Everything I asked her, she called me 'sir.' She had never done pictures before."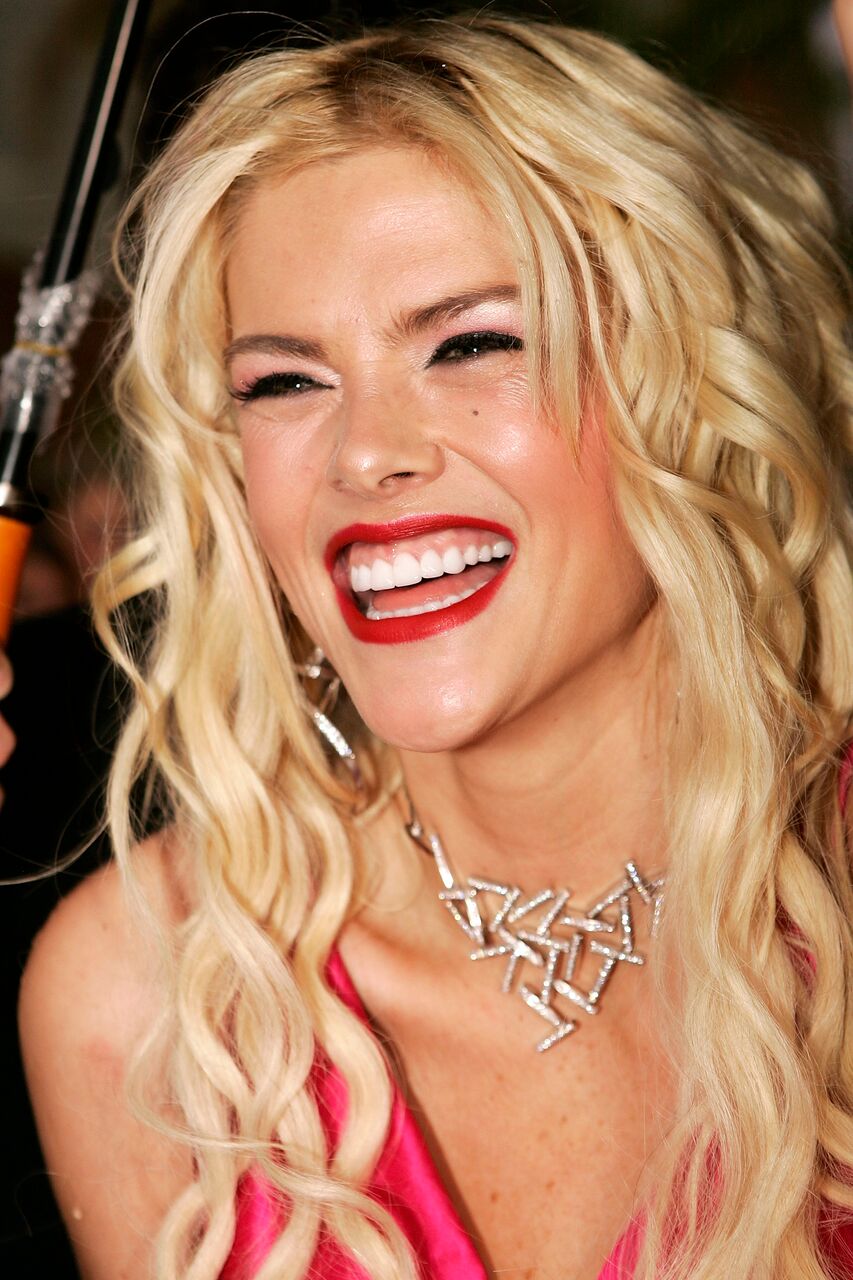 Anna Nicole Smith arrives at the inaugural MTV Australia Video Music Awards. | Source: Getty Images
Smith was married twice in her life, the first being at the young age of 17 to Billy Wayne Smith. The former couple had a son Daniel, but three months following his birth, Smith left her abusive spouse.
The next marriage of Smith became controversial for their age gap of over six decades; she was 26, and he was 89.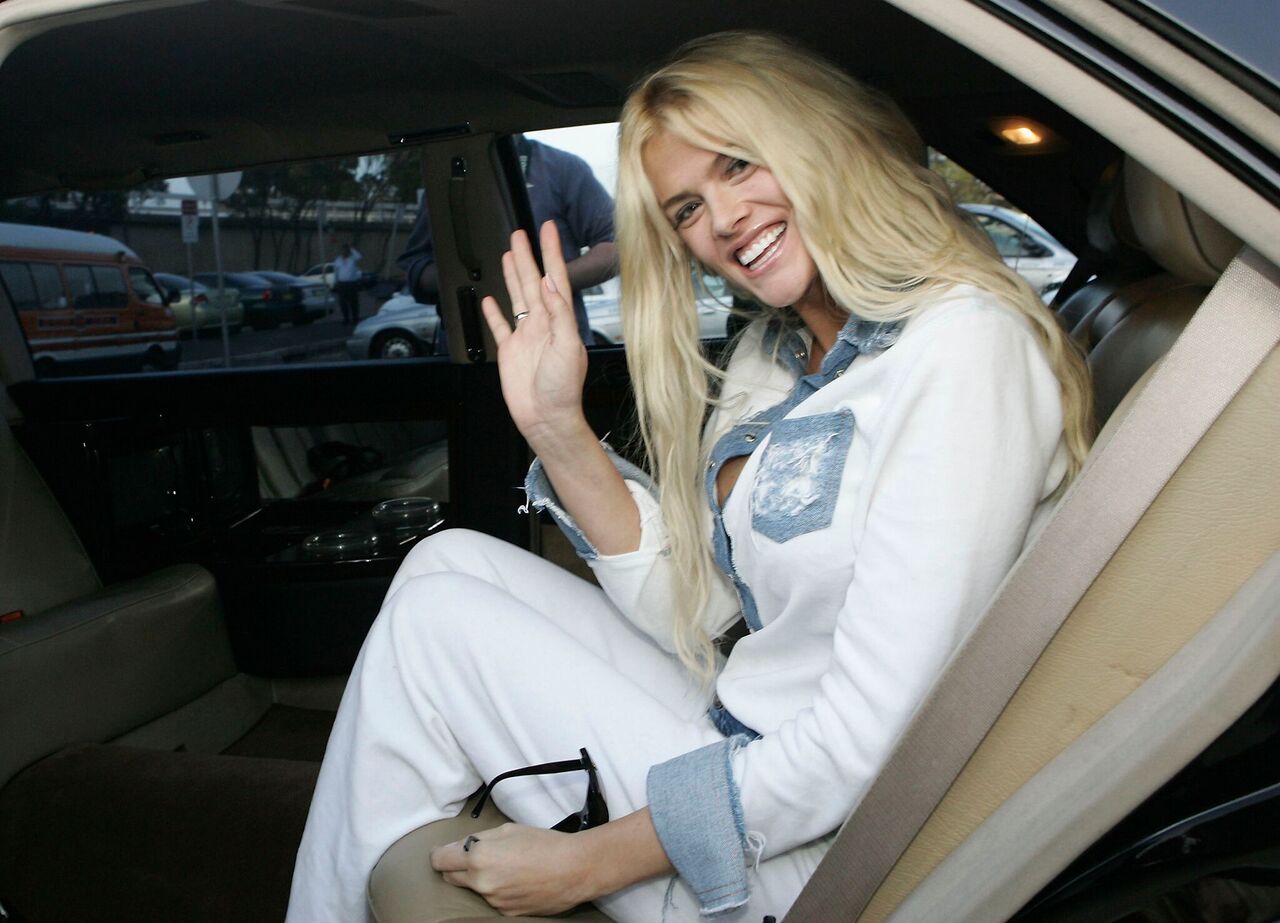 Anna-Nicole Smith arrives at Sydney Airport. | Source: Getty Images
J. Howard Marshall was an extremely wealthy man and oil tycoon; in fact, people might say he was a Houston legend.
It was an afternoon in 1991 when Marshall was wheeled into the Gigi strip club, where Smith worked and gave him a lap dance.
He was struck by her flawless beauty and curvy features that had him conversing with the dancer and inviting her to lunch the day after.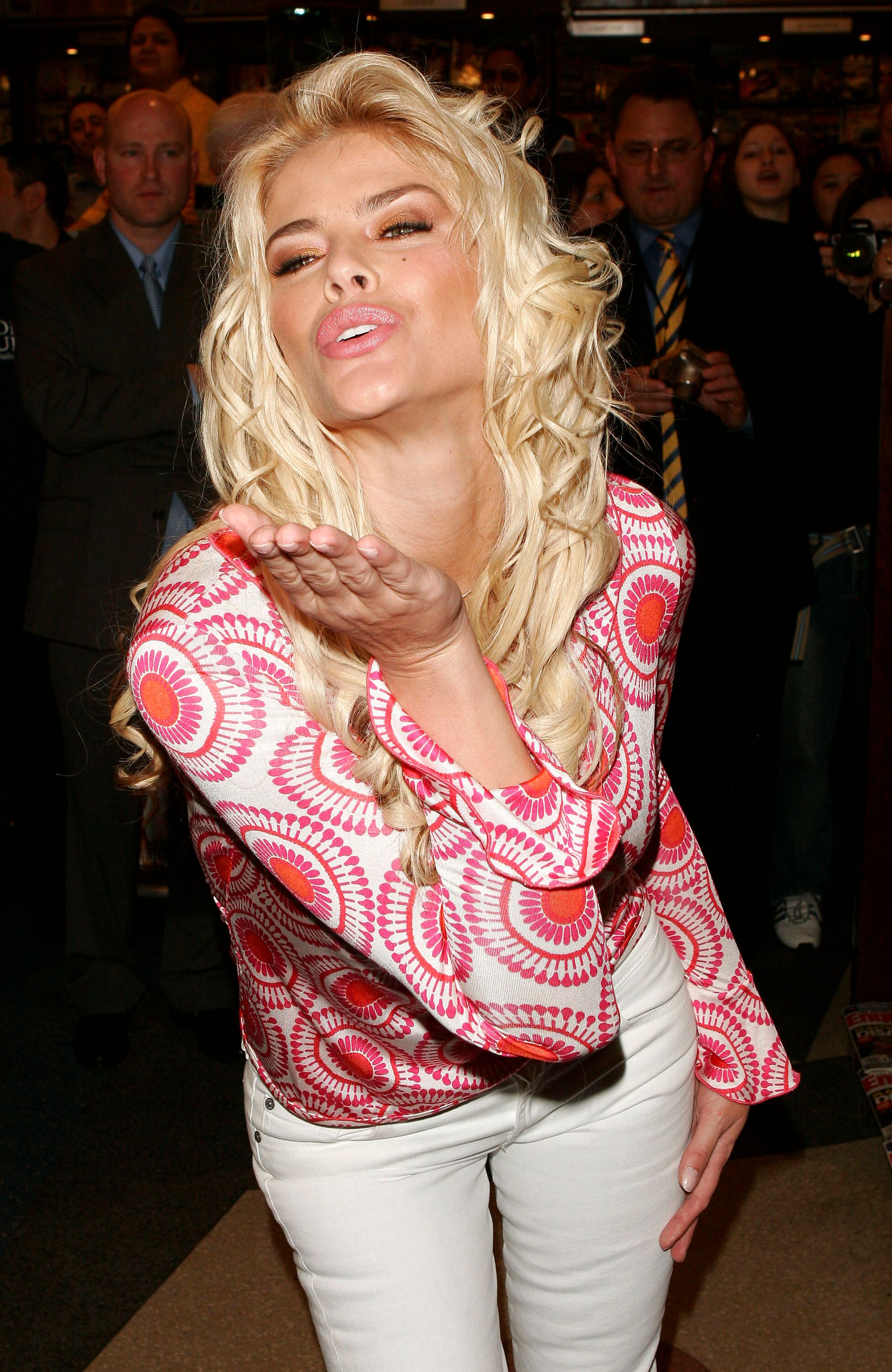 Anna Nicole Smith signs autographs at Grand Central Station. | Source: Getty Images
During their little date, as Smith was about to leave for work, Marshall handed her an envelope with cold hard cash and said she would never have to work again.
A few years and several attempts later, Smith agreed to tie the knot with Marshall in his White Dove Wedding Chapel.
Sadly, after their exchange of vows, Smith bid her husband goodbye and hopped on a jet for a photoshoot out of town.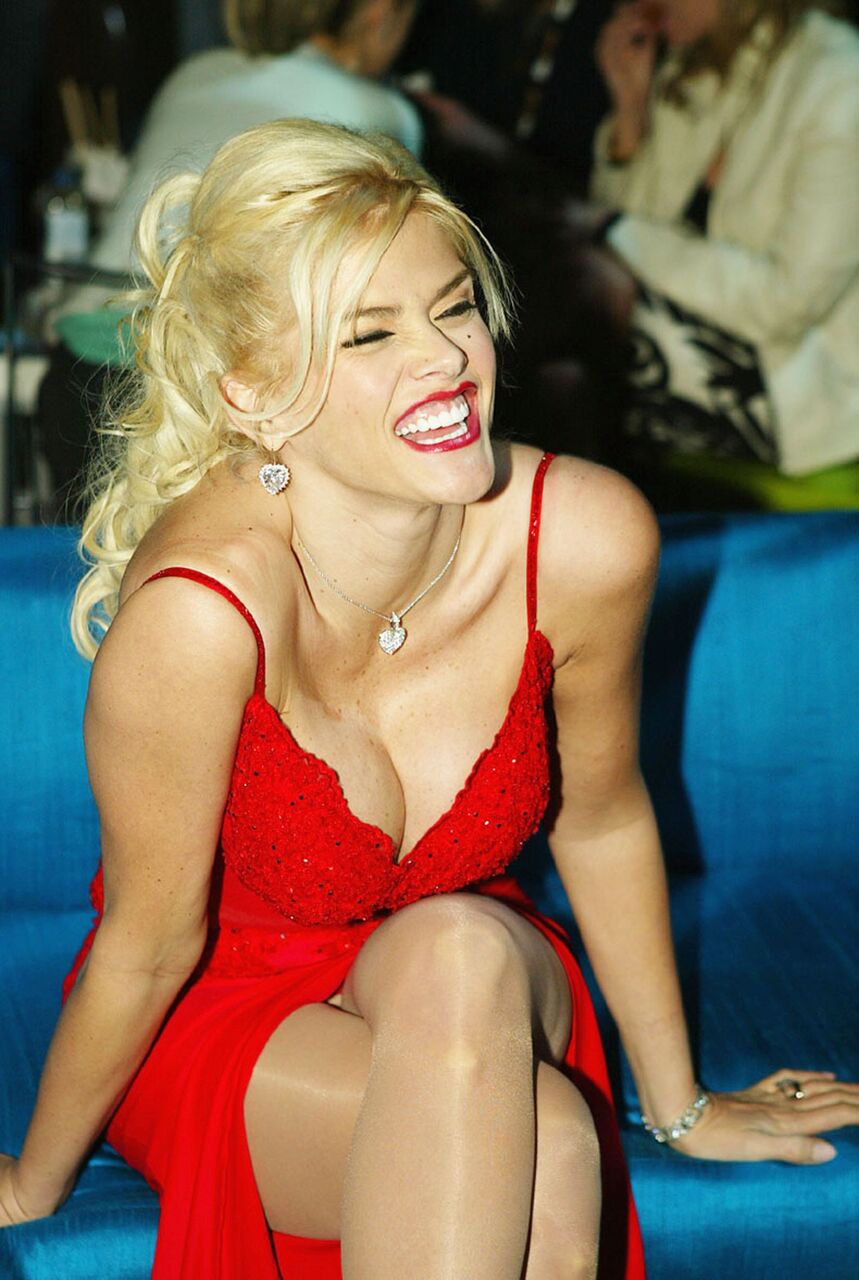 Anna Nicole Smith poses at the after party for the Premiere of MGM's "Be Cool." | Source: Getty Images
In 14 months, Marshall passed away, but his spouse never got hold of his massive fortune after legally battling his step-son in the Supreme Court.
Smith was blessed with two kids, Daniel from her first husband and Dannielynn from her partner, Larry Birkhead.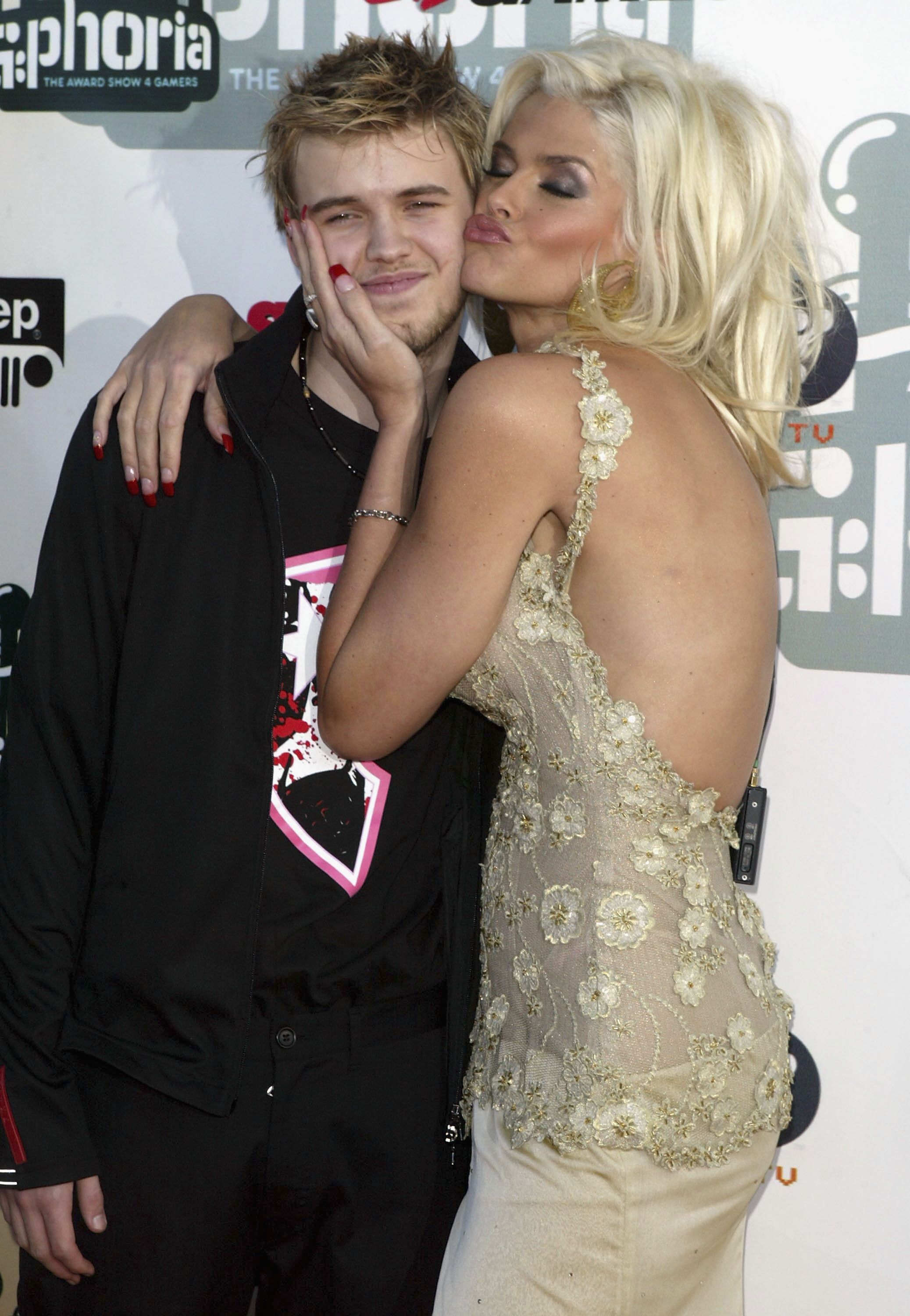 Anna Nicole Smith, and her son Daniel Smith arrive at G-Phoria - The Award Show 4 Gamers. | Source: Getty Images
Daniel became an actor and producer with films including "To the Limit," "Skyscraper," and "Illegal Aliens," with only minor roles.
Sadly, he passed away at 20-years-old from an accidental overdose only three days after his sister's birth in October 2006.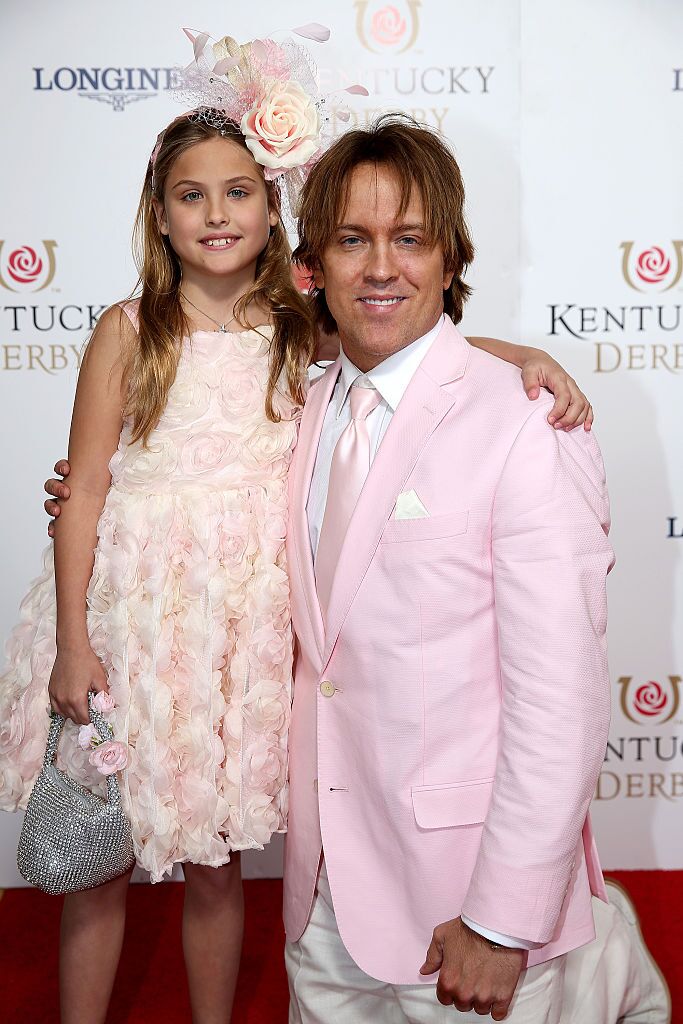 Dannielynn Birkhead and Larry Birkhead attend the 141st Kentucky Derby. | Source: Getty Images
Forensic pathologist Cyril Wecht said:
"He had died as a result of three drugs. I would say that they were all at high therapeutic levels, and none on its own was at a lethal level."
Dannielynn, on the other hand, was only able to spend months with her mother before the star passed away.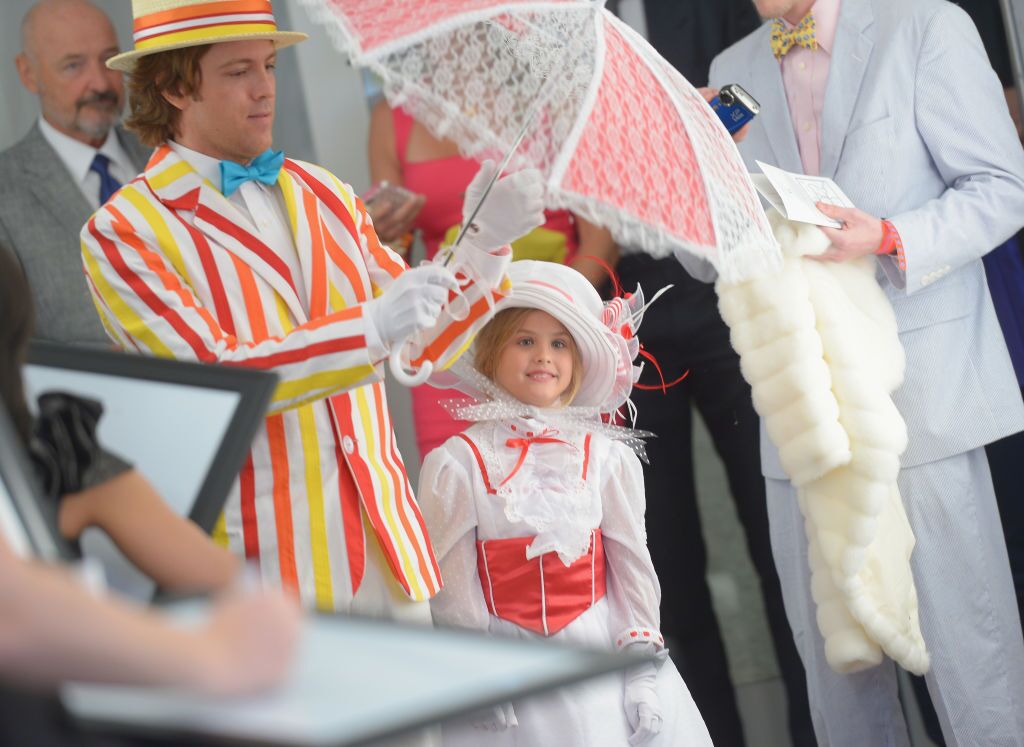 Larry Birkhead and daughter Dannielynn Birkhead attend the 139th Kentucky Derby at Churchill Downs. | Source: Getty Images
She has since been raised by his father single-handedly in Kentucky. Despite having only one parent, the 13-year-old has grown up to be a beautiful and kind girl.
Through Instagram, the father-daughter duo seems close as Birkhead embraces the role of single-parenthood well.
Please fill in your e-mail so we can share with you our top stories!