Anna Nicole Smith's Turbulent Life before It Was Tragically Cut Short at 39
One of Playboy's most famous models Anna Nicole Smith lived a 39-year life full of ups and downs, including a legal battle after her 89-year-old billionaire husband died.
Anna Nicole Smith grew to fame after being one of the most favorite Playboy models, coming from humble beginnings in a small town in Texas.
She also modeled for Guess and had a reality television show in her 20s. However, her life was not always a bed of roses as she too experienced hardships in her 39 years on earth.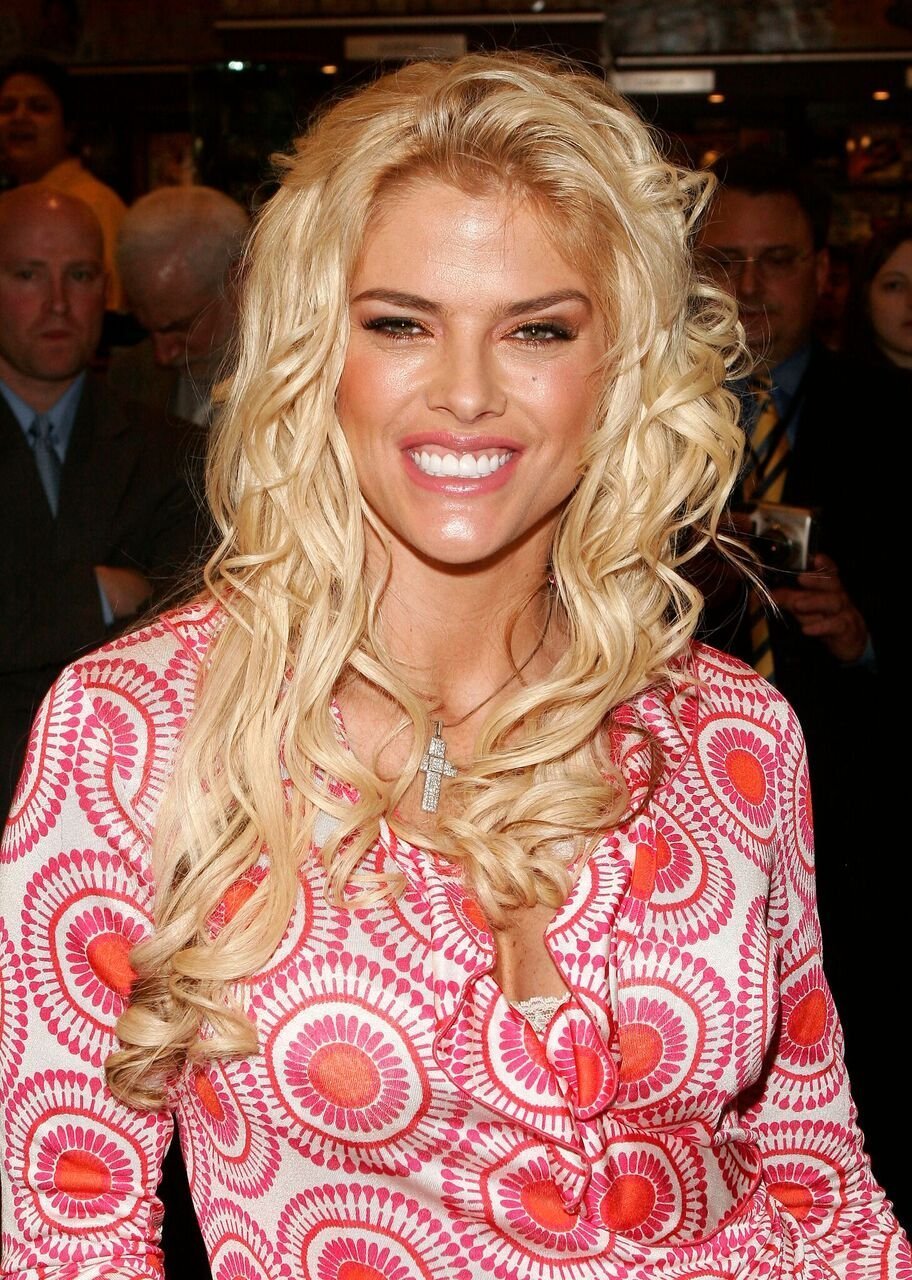 EARLY LIFE
Born Vickie Lynn Hogan, Smith dropped out of school at the young age of 15 to generate income as a fast-food chain worker, with superstar Marilyn Monroe as her idol.
According to the late model, she didn't always have the figure of 36-28-38 measurements and the appeal she had in her younger years; in fact, she only bloomed after having a son. She said:
"Until after I had my son, then I went way out. They have so many different stories; nobody's gettin' anything right."
Smith was only 17-years-old when she married Billy Wayne Smith and had a son, Daniel Smith. During her pregnancy, the celebrity went from 125 lbs to 211 lbs, but she couldn't disclose how she lost all the weight while retaining the curves.
Before the fame and glamour, Smith worked several jobs, including an employee at Wal-Mart and a dancer. She sacrificed time with her son, who was taken care of by her mother, to work in Houston at a strip club.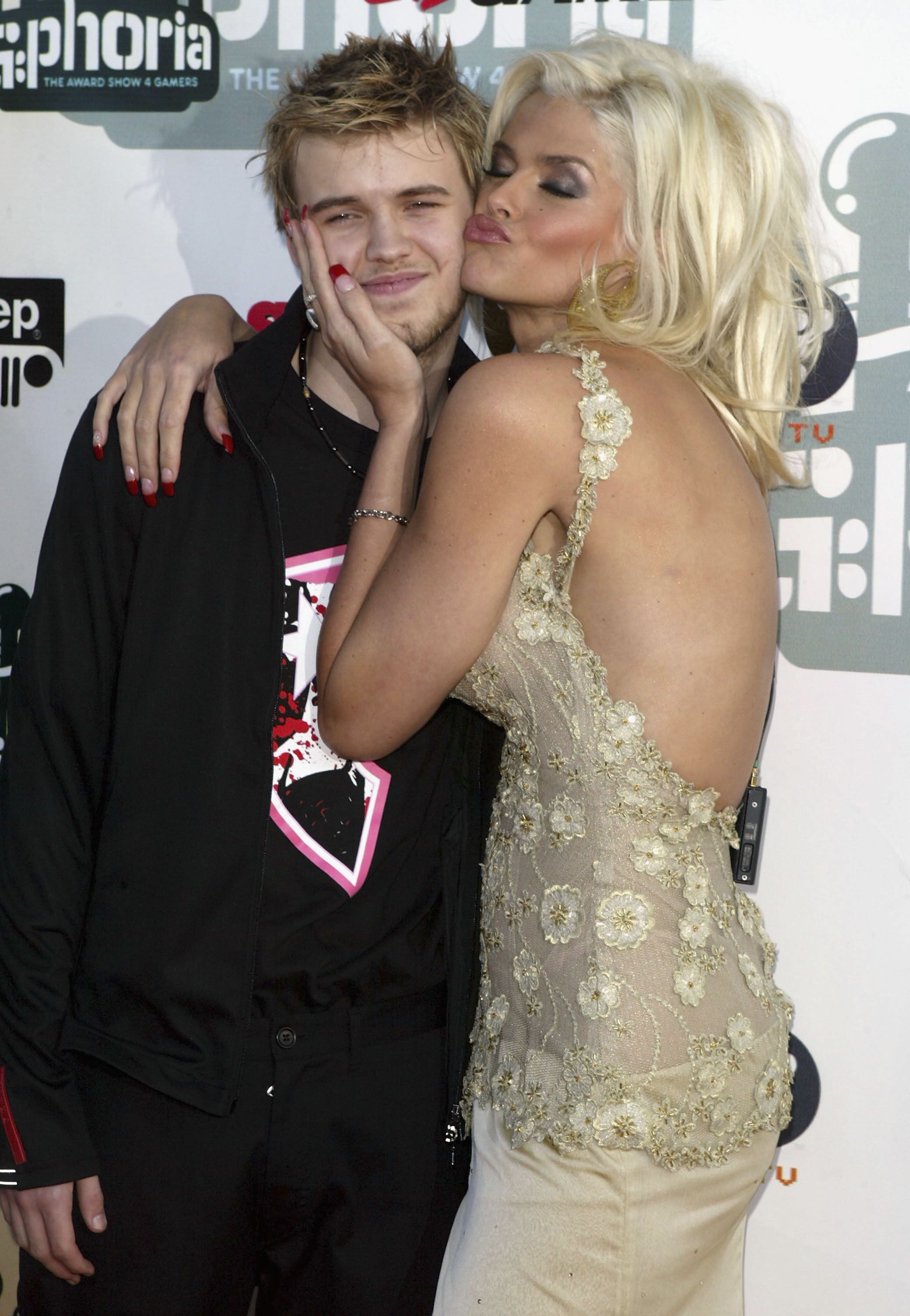 STARTING A CAREER
Smith made a bold move by mailing clothless photos of herself to Playboy. In 1992, Smith had her big break with a cover of "Playboy" and was named "Playmate of the Year" by Hugh Hefner the year after.
Paul Marciano, the founder of Guess, recalled how he discovered Smith in San Antonio. He told Paper Magazine:
"I was shooting GUESS Kids, and she came with her son Daniel. I said, 'Who are you?' She said she was a waitress at Red Lobster. Everything I asked her she called me 'sir.' She had never done pictures before."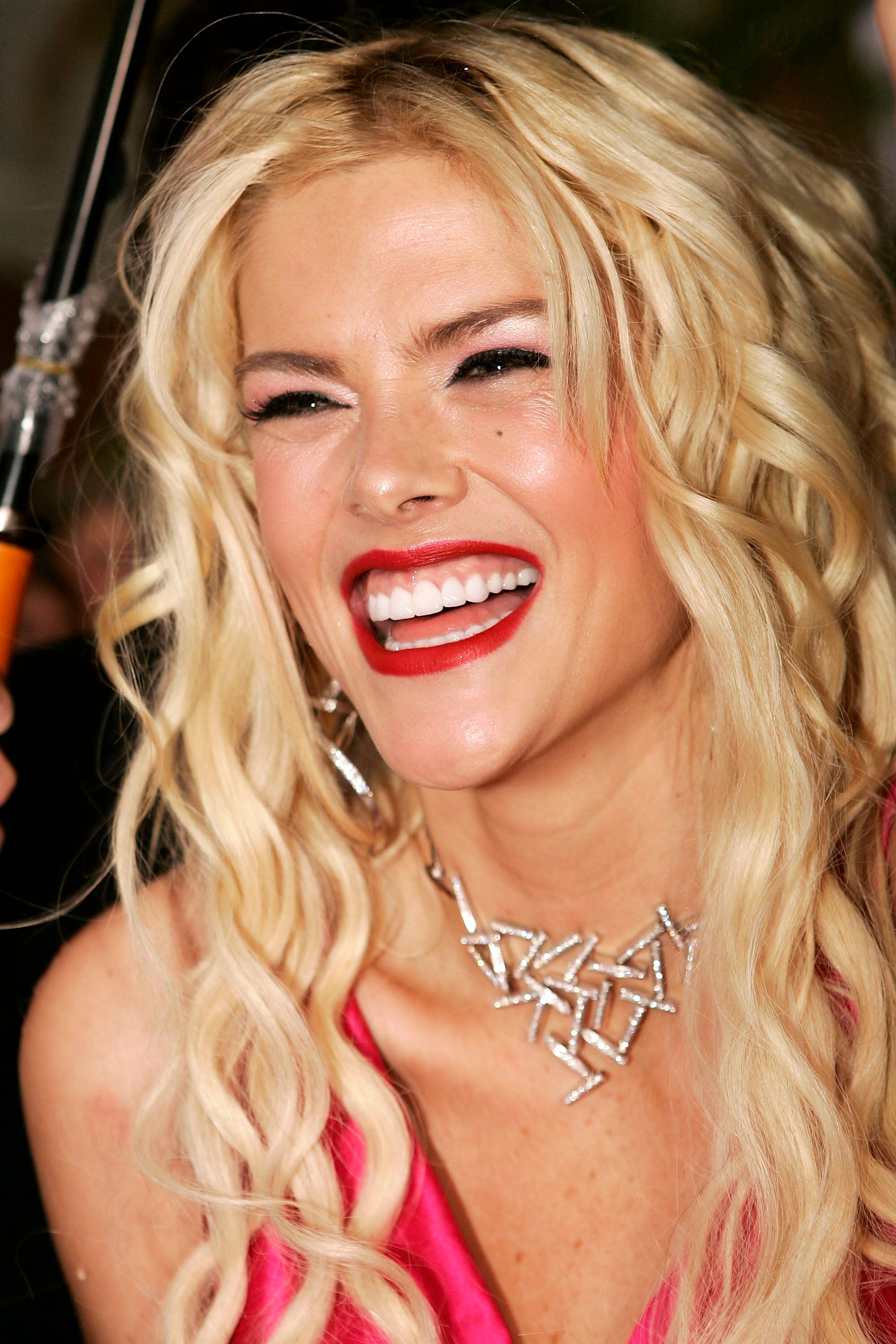 Marciano saw potential in Smith so he brought her with him to New York and had her name changed. He added:
"To me, she was Anna, but Anna Smith did not sound right so we did Anna Nicole Smith."
In no time, Smith became the face of the brand, replacing Claudia Schiffer, with her voluptuous figure. She also started a career in acting with a one-liner in "The Hudsucker Proxy."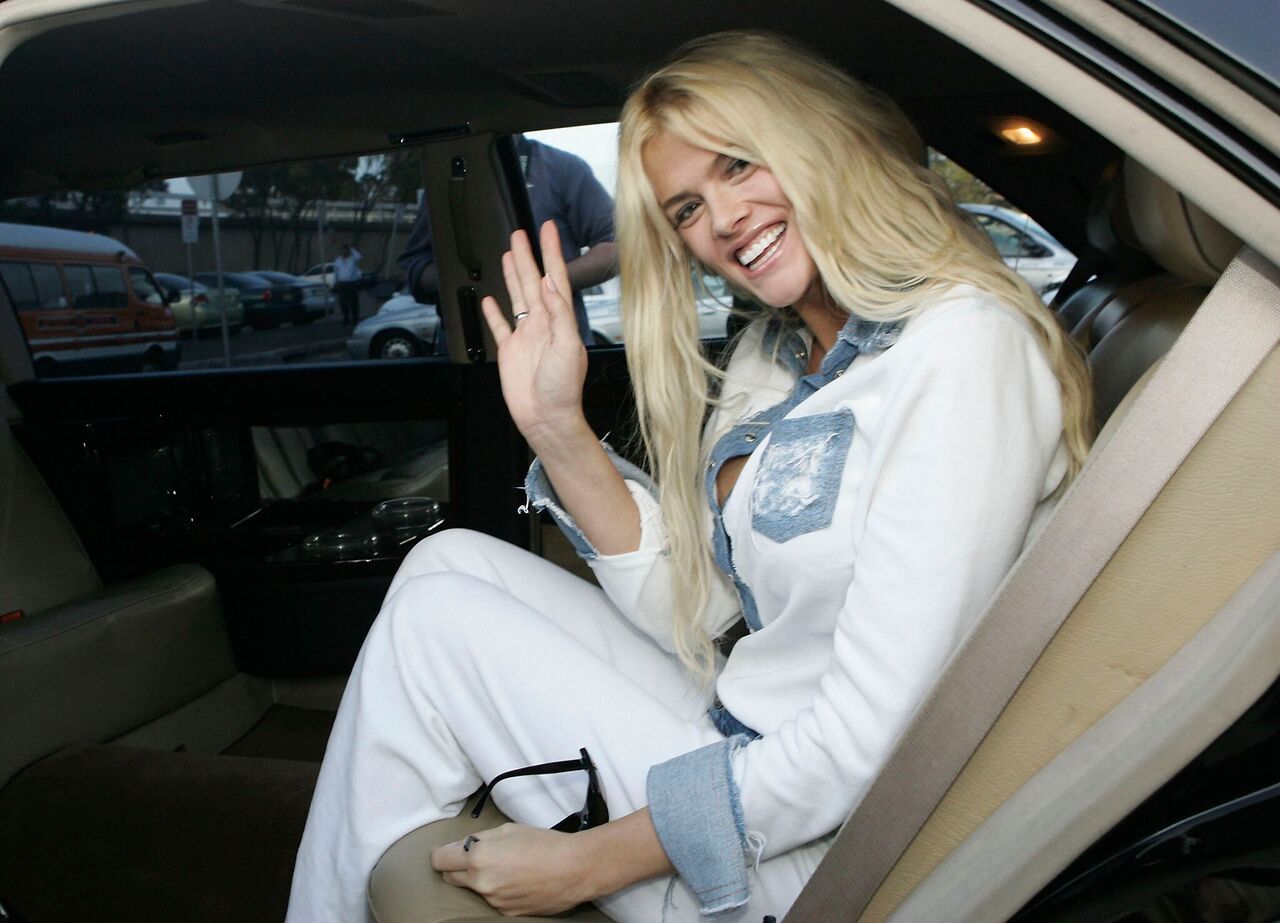 While being a well-known model who lived her life under the limelight, Smith received scrutiny from the media and people who have never met her. 
However, Smith didn't mind as she welcomed the paparazzi and threw them beautiful smiles. She was fond of the attention given to her as she did not have it growing up.
LEGAL BATTLE
While working at a club in 1991, Smith met oil tycoon J. Howard Marshall II, whom she married three years later at the age of 26 while he was 89.
Their huge age gap shocked many and had the model accused of going after the older man's fortune. According to People, Marshall adored his wife on their wedding day as he sat in his wheelchair.
He bought her over $1 million worth of jewelry, but after the reception took place, Smith kissed him and bid him goodbye. She whispered:
"Bye, darling. I'm off to Greece."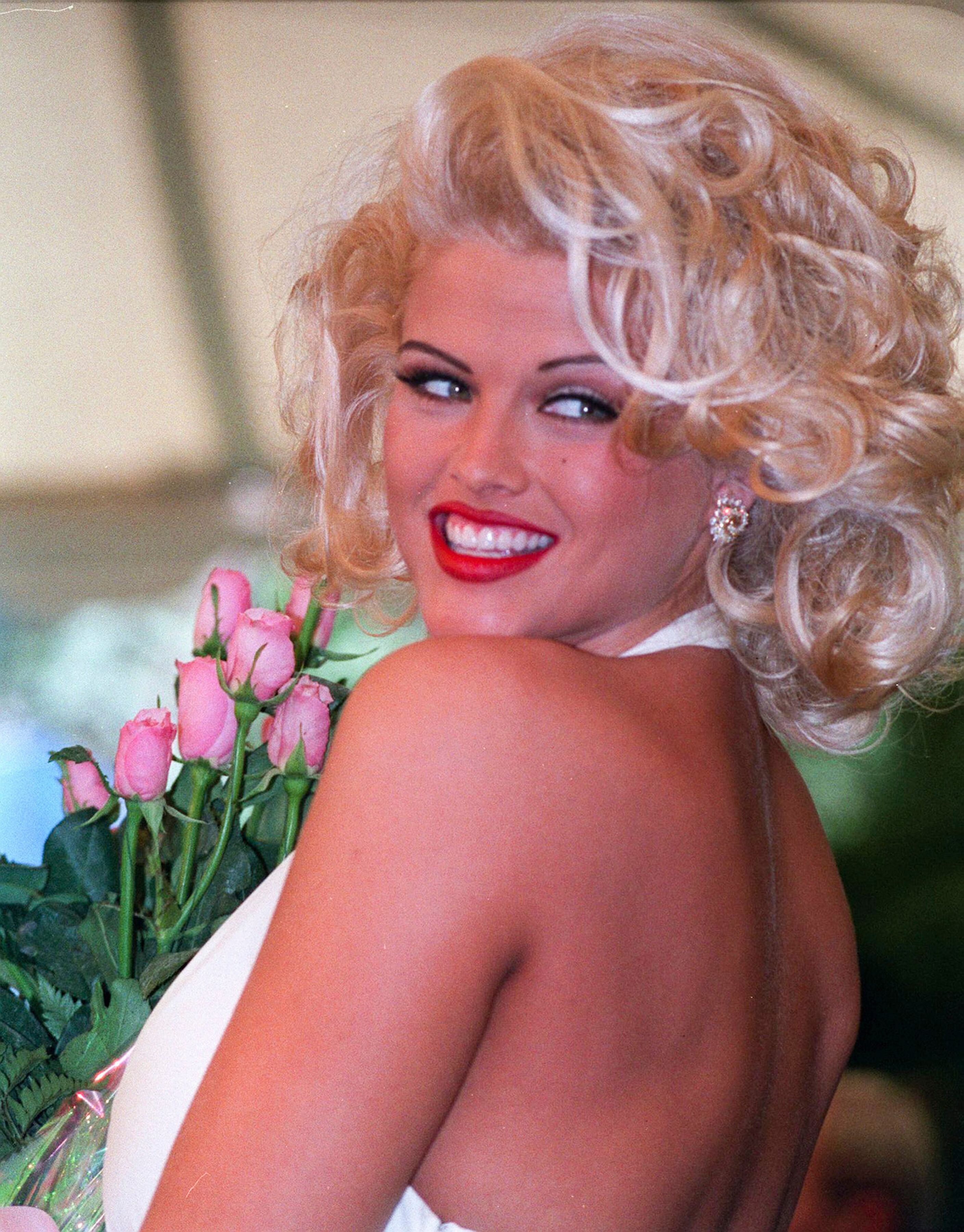 Marshall died in 1995, leaving behind his estate. The tycoon's demise had Smith's life in chaos after she sued for half of his $1.6 billion estate, which she was not part of in his will. 
Marshall's son E. Pierce Marshall claimed that his father had already spent a fortune on his trophy wife and generously gave her an extravagant lifestyle.
Smith filed for bankruptcy in California after being filed an $800,000 suit in California by her son's nanny. Pierce also filed a defamation claim as she said he interfered with his father's plans of setting up a trust for the model.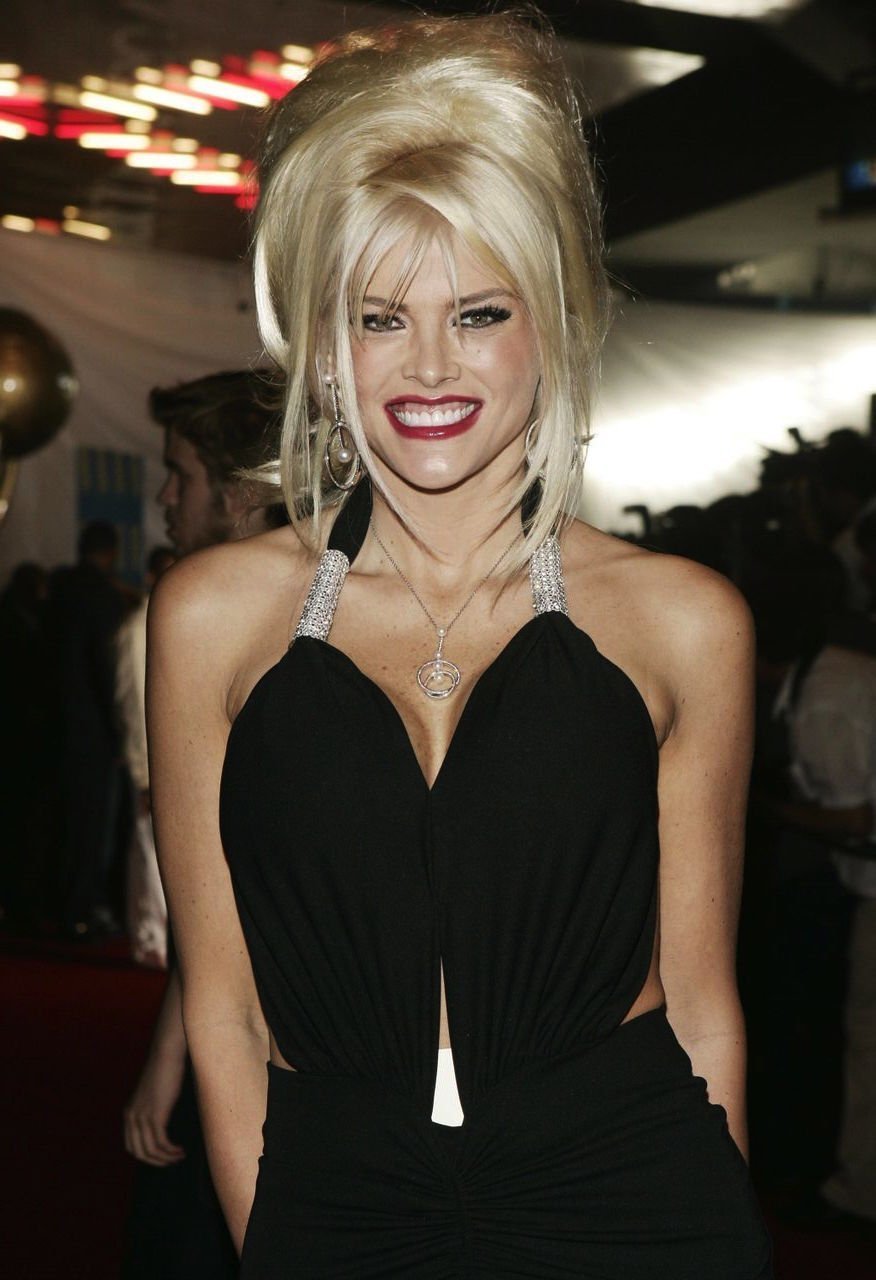 Being buried in financial debt, Smith overdosed on painkillers and ended up in a come. She was rehabilitated in Betty Ford Center, but by then, she had already lost it.
In 2006, a judge agreed that Pierce was behind his father's decision to stop the trust fund. Hence, the model received about $88 million.
Pierce, however, fought till the end to reduce the $88 million, while Smith's career had declined due to her drug involvement.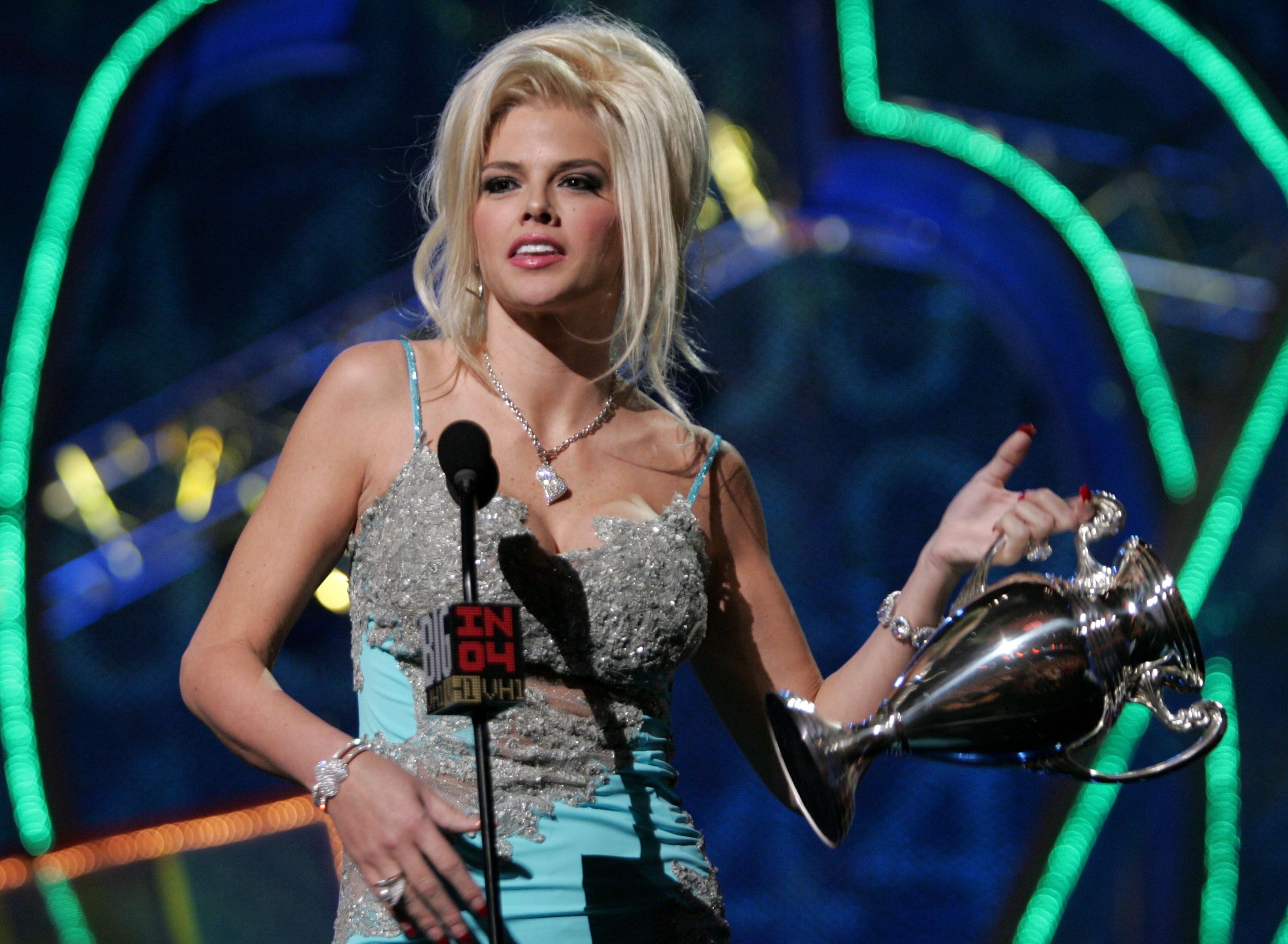 THE NEXT FEW YEARS
In 2002, Smith had her reality program, "The Anna Nicole Show," which lasted for two years. She then starred in the comedy "Illegal Aliens" as her son Daniel worked with her.
Smith got pregnant in the summer of 2006 and had a daughter in the Bahamas, whom she named Dannielynn.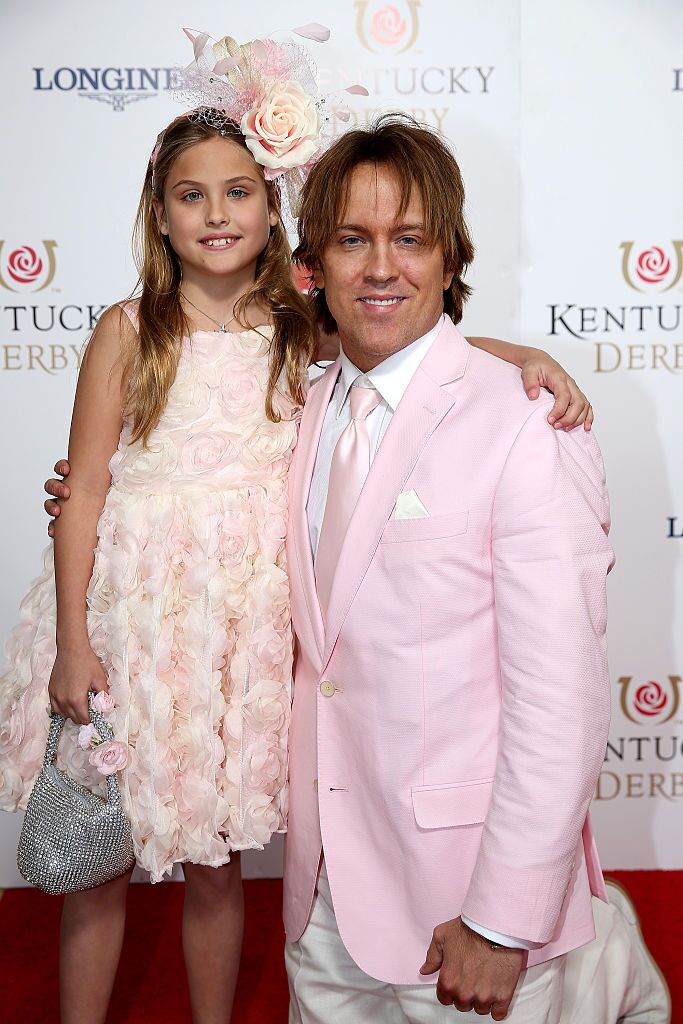 Three days after giving birth, her son Daniel died from an apparent overdose, which devastated Smith's life till her last breath.
In 2007, Smith was found lifeless at the Seminole Hard Rock Hotel and Casino. Authorities claim her cause of death was an accidental drug overdose.