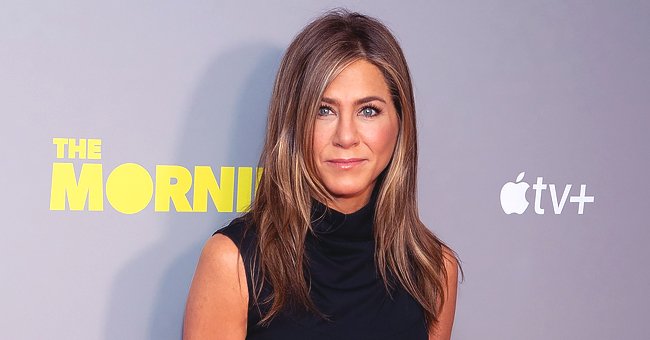 Getty Images
Jennifer Aniston from 'Good Morning Show' Reportedly Said She Remains Open to Love after Two Divorces
Despite going through two divorces, Jennifer Aniston stays open to love, according to a report.
While she probably won't be with Brad Pitt or Justin Theroux anymore, "The Morning Show" star doesn't seem to have any worries about the way things worked out with both of the men.
In a recent interview with People, Aniston said that she wakes up each day appreciative, and with regards to love, she said that she remains open to it also.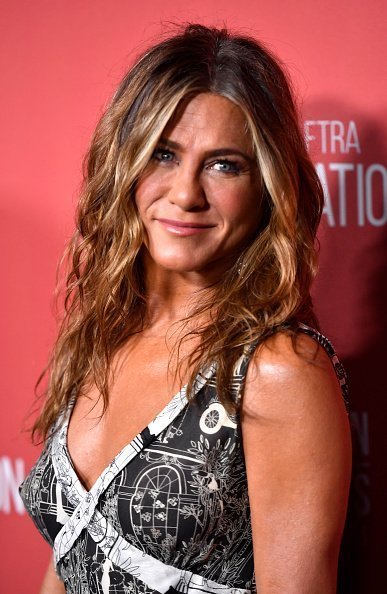 Jennifer Aniston at Wallis Annenberg Center for the Performing Arts on November 07, 2019 in Beverly Hills, California. | Photo: Getty Images
SHE LOVED MANY PEOPLE
"Because it's fantastic. It's absolutely a beautiful thing," the superstar explained. "I mean I also think it's the way we really get to know ourselves by being vulnerable enough to let love in."
Aniston added that although it's scary and even when it hurts, it's always going to be worth it. She continued:
"I also feel for people that have really calloused up around it and just won't let it in anymore. What missed opportunities. I've loved many people. And I love that even the cracks in those loves are still beautiful. I wouldn't be here today if it wasn't for each and every one of them."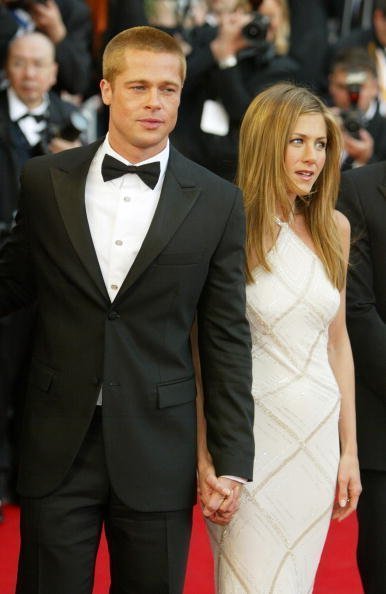 Brad Pitt and Jennifer Aniston at Le Palais de Festival on May 13, 2004 in Cannes, France. Aniston wears a dress by Versace. | Photo: Getty Images
CELEBRATING HER BIRTHDAY
Earlier this year, Aniston celebrated her 50th birthday with a star-studded gathering at the Sunset Tower Hotel in Los Angeles, as reported by People.
A lot of celebrities went to the event, including Kate Hudson, Gwyneth Paltrow, Katy Perry, Demi Moore, and Brad Pitt.
Aniston revealed to Howard Stern last October that she's absolutely happy with her solo status.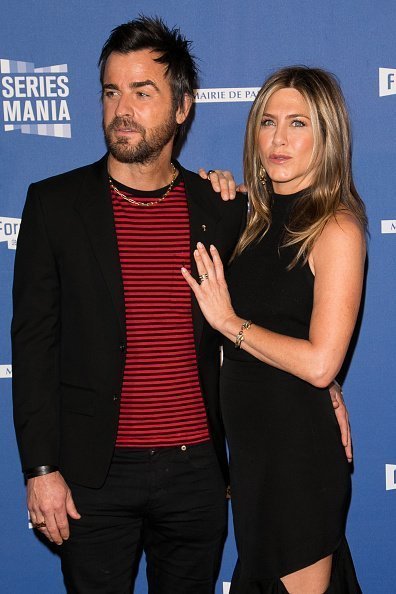 Justin Theroux and Jennifer Aniston at Le Grand Rex on April 13, 2017 in Paris, France. | Photo: Getty Images
An insider told People at the time that everyone who Aniston adores attended and that the party was a celebration of the star's life.
Recently, Aniston joined Instagram, which made her ex-husband Theroux very proud, Daily Mail reported.
"She has sworn she was not gonna do it, and then she did it. I'm so proud of her — I thought it was so great," the actor said in an interview with Extra.
Aniston, who rose to international fame portraying Rachel Green on the television sitcom "Friends," married Theroux in 2015, but they divorced in 2017.
According to Us Weekly, Aniston revealed to Howard Stern last October that she's absolutely happy with her solo status.
The actress also said that she's so busy promoting "The Morning Show."
Please fill in your e-mail so we can share with you our top stories!