John Legend Reportedly Skipped Singing 'Baby, It's Cold outside' Remake at Annual Rockefeller Tree Lighting Event
During the star-studded show for 86th Annual Rockefeller Tree Lighting in New York, John Legend chooses to skip out on singing his controversial remake of "Baby It's Cold Outside."
 The 86th Annual Rockefeller Tree Lighting had many people braving the cold weather in New York, while other audiences stayed up to watch the three-hour star-studded performances to Christmas classics.
The show's headliner, John Legend, had many fans expecting him to perform his controversial remake of Frank Loesser's song, "Baby It's Cold Outside." However, the song was noticeably absent from his set.
Instead, "PEOPLE'S Sexiest Man Alive" chose to perform several hit songs from his holiday album titled, "A Legendary Christmas."
After original had been banned from several radio stations, Legend teamed up with fellow judge on "The Voice," Kelly Clarkson, to create a modern remake of "Baby It's Cold Outside."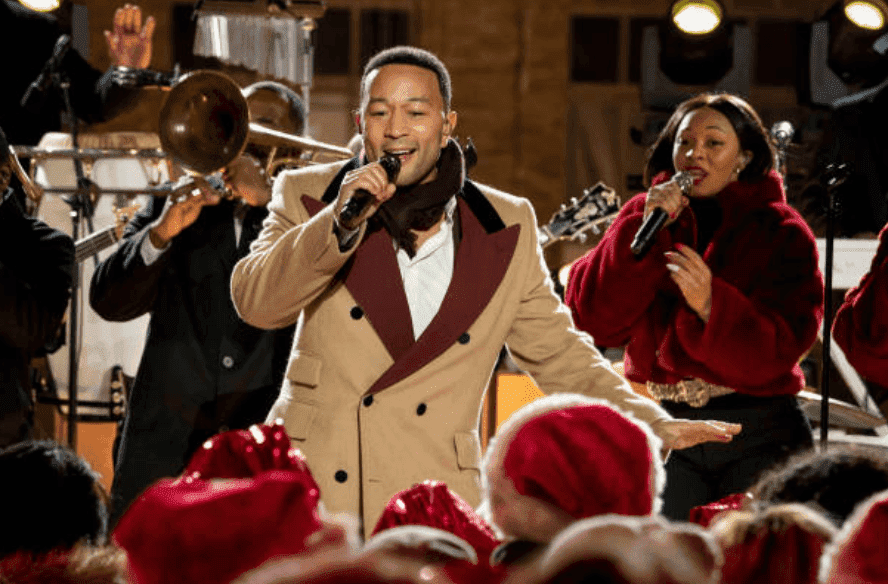 The decision to ax the song from the night is probably a result of the backlash is has been facing. Some audiences are upset with the lyric changes, and others question some of the controversial lyrics. Never one to hold back 
Sharon Osborne
says:
"He should write his own song if he doesn't like this one, but don't change the lyrics. It's a classic, perfect song. He's made it more sexual with those words that he has just said."
The missing song did not take away from the night, and Legend still managed to deliver a memorable performer and kept many people on their feet. 
In a video, he retweeted by family watching the show shared their infant son dancing along to his performance. 
Merry Christmas y'all! https://t.co/XdAGjcDktC

— John Legend (@johnlegend) December 5, 2019
Audiences also enjoyed rousing performances from other stars including, Gwen Stefani, Bon Jovi, Julianne Hough, Idina Menzel, Neyo and Lea Michele.
It is reported, the main complaint was not Legend's snub, and was the fact that the tree lighting took an hour later than usual. One fan says:
"Love it. Even though yal could have cut half of those performances. I was falling asleep by 9."
Legend and Clarkson recently performed their song on "The Voice," only to face more criticisms. However, he and his wife, Chrissy Teigen, have both defended the song publically.
Teigen even addressed Osbourne's comments on "The Kelly Clarkson Show" and comically says that she should "get over it."