Kimora Lee Simmons' Daughters Ming Lee and Aoki Lee Pose for Baby Phat & Fans Say They Look like Mom
Proud mom Kimora Lee shared stunning images of her oldest daughters, Ming and Aoki, and fans agreed they got mommy's "drip."
On her Instagram page, Lee Simmons posted photos of her daughters from a "Baby Phat" shoot. The young adults looked gorgeous, as they posed for the camera.
Fans couldn't help but gush over them and point out the striking resemblance with their celebrity mom.

One other fan actually thought the photo was Kimora.

In one photo, Aoki rocked a stylish pink robe over a sheer swimsuit while brandishing her long graceful legs.
In another photo, Ming looked equally stunning in a blue feather boa, which she wore over matching skimpy dress. For the sizzling effect, Ming Lee had a feline sitting in her back while she posed on all fours. 
VIBE reports that the relaunch of Baby Phat involved a collaboration with Forever 21 and Lee Simmons's daughters did justice to the designs.
Earlier in the year, their entrepreneur mom revealed to REFINERY 29 that her daughters were the Inspiration behind the relaunch of her fashion franchise, Baby Phat. She said:
"Baby Phat is our family business in a lot of ways, and I'm excited for them to participate in a hands-on way to rebuild it alongside me."
According to TEEN VOGUE, Ming and Aoki have been an integral part of "Baby Phat" ever since they were kids.
In an interview with the news outlet, the girls described their part in the fashion line.
"When we were children, the world that my mom brought us into, it wasn't a choice," says Ming. "We did a lot of things that not a lot of other kids were doing. I would be like, 'I can't go to this school thing because I have to go with my mom to a photoshoot."
Speaking with PEOPLE earlier in March, Kimora Lee Simmons made it known that the relaunching of Baby Phat was in motion with the help of her daughters.
Not only are Kimora's daughters pros at showbiz, but they have also proved to be book smart. According to INSIDE EDITION, While Ming attends New York University, her sister, Aoki, headed for Harvard.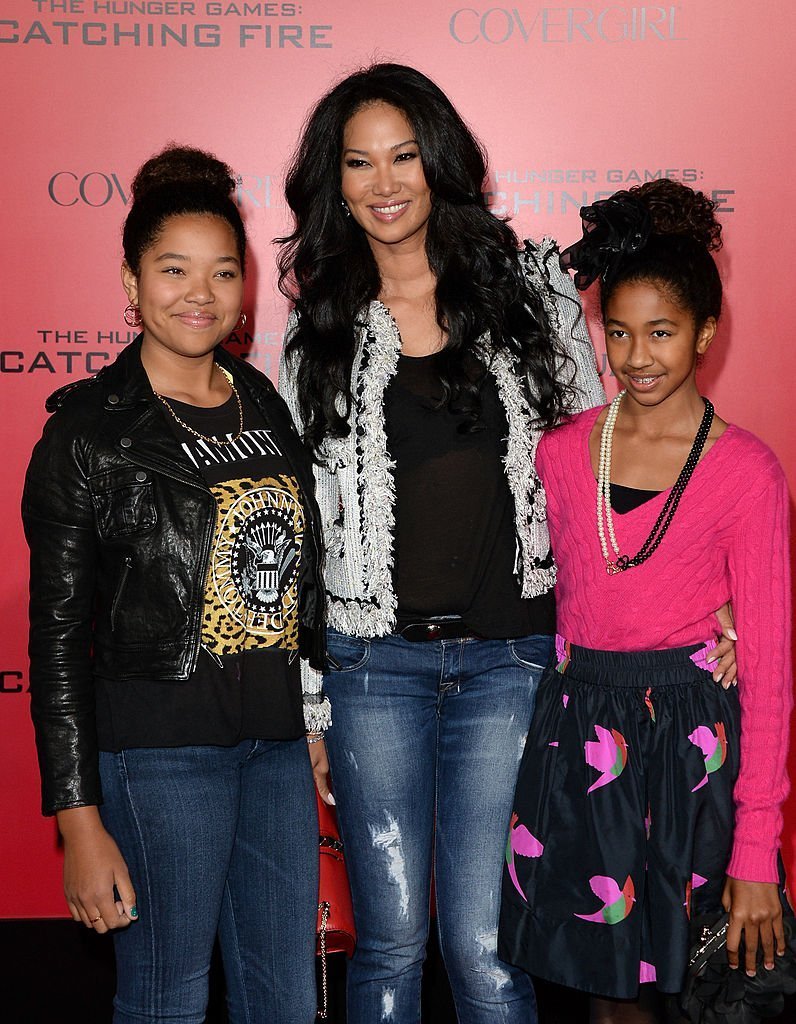 Earlier in the year, the family celebrated Aoki's success after getting accepted into Harvard.
PEOPLE reports that Aoki shared the exciting Harvard news on her Instagram page while her parents also praised the teenager's achievement, knowing how competitive the Ivy league college was.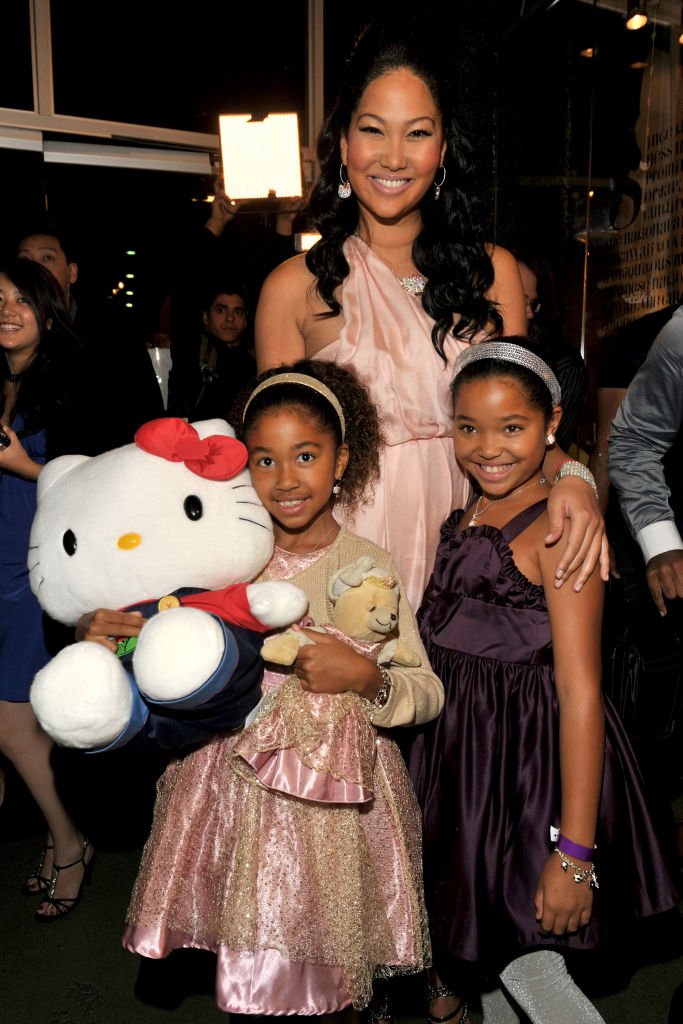 Aoki, whose brilliance also extends to fashion, made her debut when she was just 18 months old. Since then, she and her older sister, Ming, have continuously walked the runway wearing their mom's brand.