Cyn Santana Visited 'The Real' & Clarified past Remarks That Seemed to Imply Black Men Prefer Latinas over Black Women
Cyn Santana is setting the record straight about that controversial comment she made a few years ago about black men catering to Spanish women. The reality star claimed her words were misinterpreted and apologized again.
Santana came under fire in 2016 after implying during a podcast that African American men prefer Spanish women over others. She addressed the issue earlier this year, but it came up again during her recent appearance on "The Real."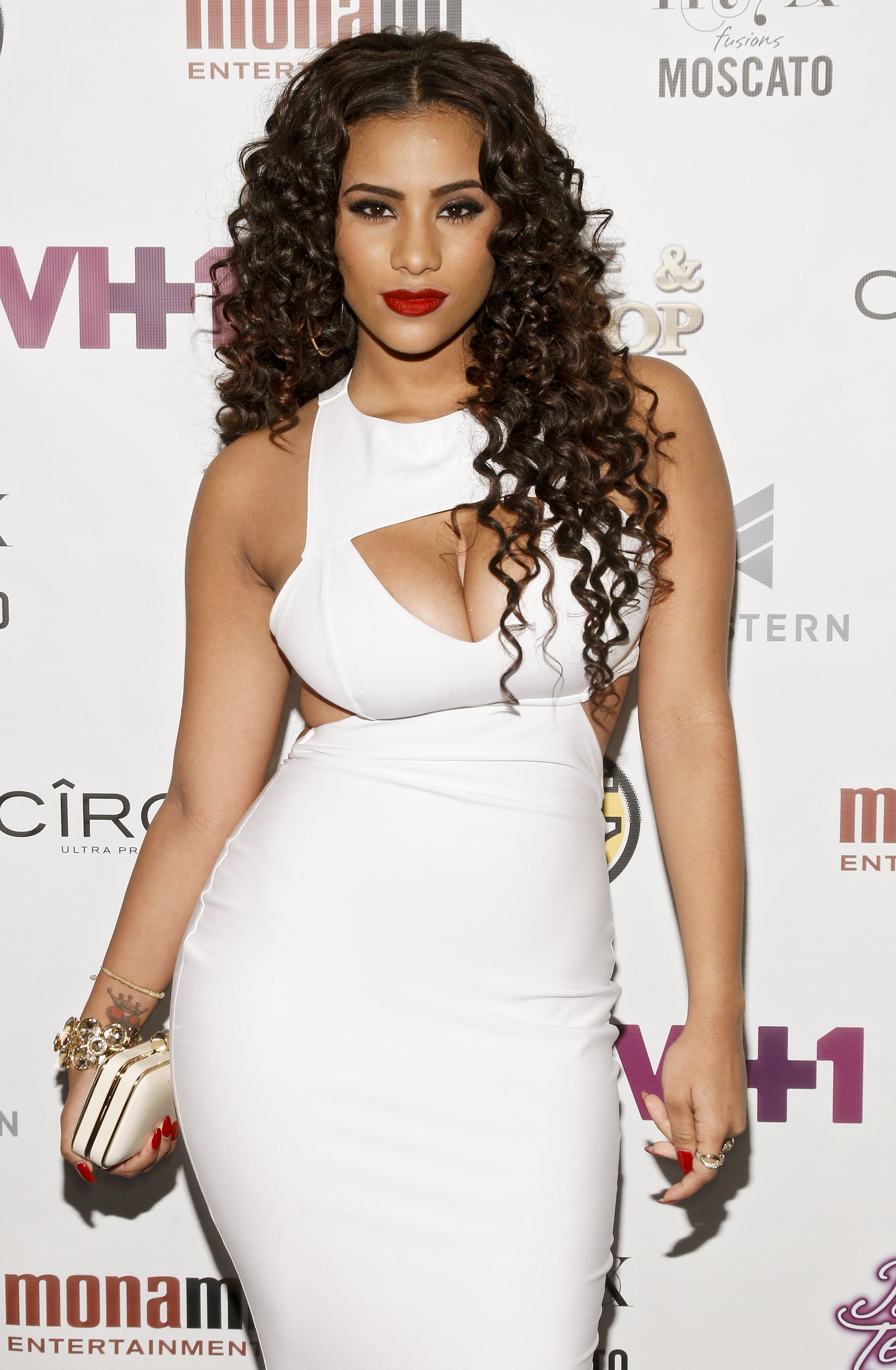 "That topic is so layered," Santana began after co-host Adrienne Houghton reminded her about catching some flack over her comments. "I would love to dive into it, but I know we're short on time."
Santana revealed that she used the N-word almost all her life, but stopped doing so after realizing it was offensive.
She continued: "I poorly articulated myself, and I irresponsibly repeated something that I heard throughout my teenage years… which was the whole 'Oh Black men love Spanish women or Latinas.'"
Santana reasoned that her words were only misunderstood:
"I think people took that message wrongly. That's not what I meant and for that, I do apologize. I have apologized. I would love to talk about it. That's something that I think is important to talk about. I was really speaking about my personal experiences."
When co-host Loni Love asked to know what offended folks about her comments, Santana said she felt it was because she used words like "cater" and "especially."
"They felt like I was dividing us," she added. "And I was not."
According to Complex, Santana made the provocative comment while discussing dating preferences during a 2016 interview on Angela Yee's "Lip Service" podcast.
The "Love & Hip Hop: New York" star reportedly stated that she preferred dating black men and suggested it's because they treat Spanish women better than they do black women.
"Black guys cater to us Spanish girls, especially," she reportedly said before adding that she wouldn't say more because "Black girls gonna take it personal."
In January, Santana addressed the issue in a series of tweets after the podcast interview resurfaced.
After a Twitter user told her to stop explaining herself, she replied:
"Nah I'm gonna explain myself because these strangers are black women. And I especially love THE BLACK WOMAN. I've never in my life bashed one. Never will. So yeah ima explain myself and shed some clarity on a clip that's being spread around with little context."
In an attempt to bolster the point that her statements at the time were influenced by immaturity, Santana revealed that she used the N-word almost all her life, but stopped doing so after realizing it was offensive.
During her appearance on "The Real," Santana also thanked the co-hosts for the opportunity to publicly speak about the situation because "it's very uncomfortable, and it's such a sensitive thing."