Kylie Jenner from KUWTK Looks like a Curvy Snow Queen in White Skintight Jumpsuit & a Fuzzy Chanel Scarf
Kylie Jenner looks like she lives in the snow in new holiday-themed photos. Not everyone likes her "Frozen" reference, though. 
Kylie Jenner looked ready to take on the winter as she rocked an all-white ensemble for a bold photoshoot. The 22-year-old rang in the holidays with her usual sultry look. 
She shared some of the photos to Instagram on Thursday, along with a caption teasing "Frozen" fans. Her posts are found below.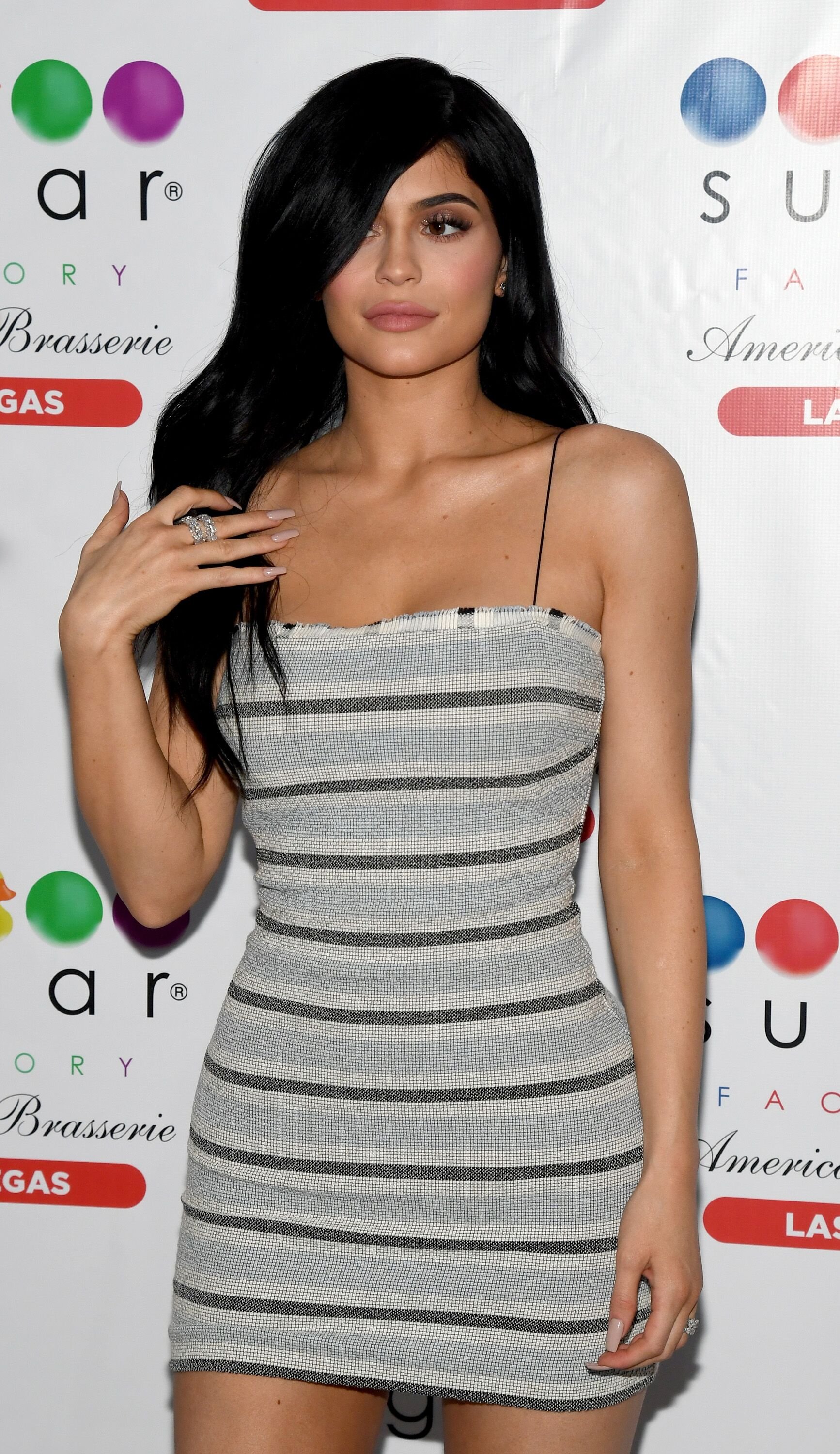 Kylie dons all-white in snow
Jenner, a mother-of-one, shared some upper body shots of herself wearing a nearly-sheer white bodysuit and a furry Chanel scarf with matching wrist mufflers.
Her striking black hair and the black "C's on her scarf were the only elements of color in her ensemble — as well as her made-up face, of course. 
It's a winter wonderland
Behind her, green fir trees partially covered with snow stood out against a white backdrop. Snow covered the ground. Jenner seemed to call herself a snow bunny based on her emojis in the caption. 
In another post, fans saw the full bodysuit as Jenner showed off her curvy silhouette for the camera. The skintight one-piece entirely covered her arms and legs.
Fans oppose her caption
Jenner posed with her hands behind her head as she held up her hair. "Elsa who?" she captioned the shot. One person retorted, "Girl, you cute but don't be playing [sic] w my Elsa."
Sister Khloe Kardashian also commented, saying, "How?!?! Im literally shaking." Kylie, who is apparently on a mountain getaway, later shared other shots of her winter wonderland trip. 
She switches to all-black getup
In one photo, she held up a glass of wine. This time, she wore a chic, all-black ensemble featuring a turtleneck blouse, leather pants, long gloves, and Chanel earmuffs. 
In the second shot of the post, she goes to take a sip from the glass while giving the camera a sultry look. She's undoubtedly heating things up wherever she is right now.  
Kylie's sexy Halloween look
Back in October, the reality star went for another seductive look when she dressed up as the little mermaid for Halloween. The Disney character followed a line of costumes Jenner had worn that week. 
She posted four shots exuding Ariel. Sporting red hair and pearl earrings, Jenner wore a purple seashell bra and green tail to represent her character. 
She also donned a pearl lace-like piece that covered her upper chest and arms, and she carried a bag that looked like Flounder the fish. It seems like the star can handle any weather.