Safaree Samuels Visits 'The Real' and Says He Would like to Take Back Leaked Nudes as He Gets Ready to Become a Dad
Safaree Samuels opened up about his controversial leaked nude photos and hoped his future daughter would never see them. He also had a funny way of explaining the origin of those photos and how they came out.
Safaree Samuels will become a father for the first time very soon. And as he takes a step towards fatherhood, he admits there's one thing he wished he could take back.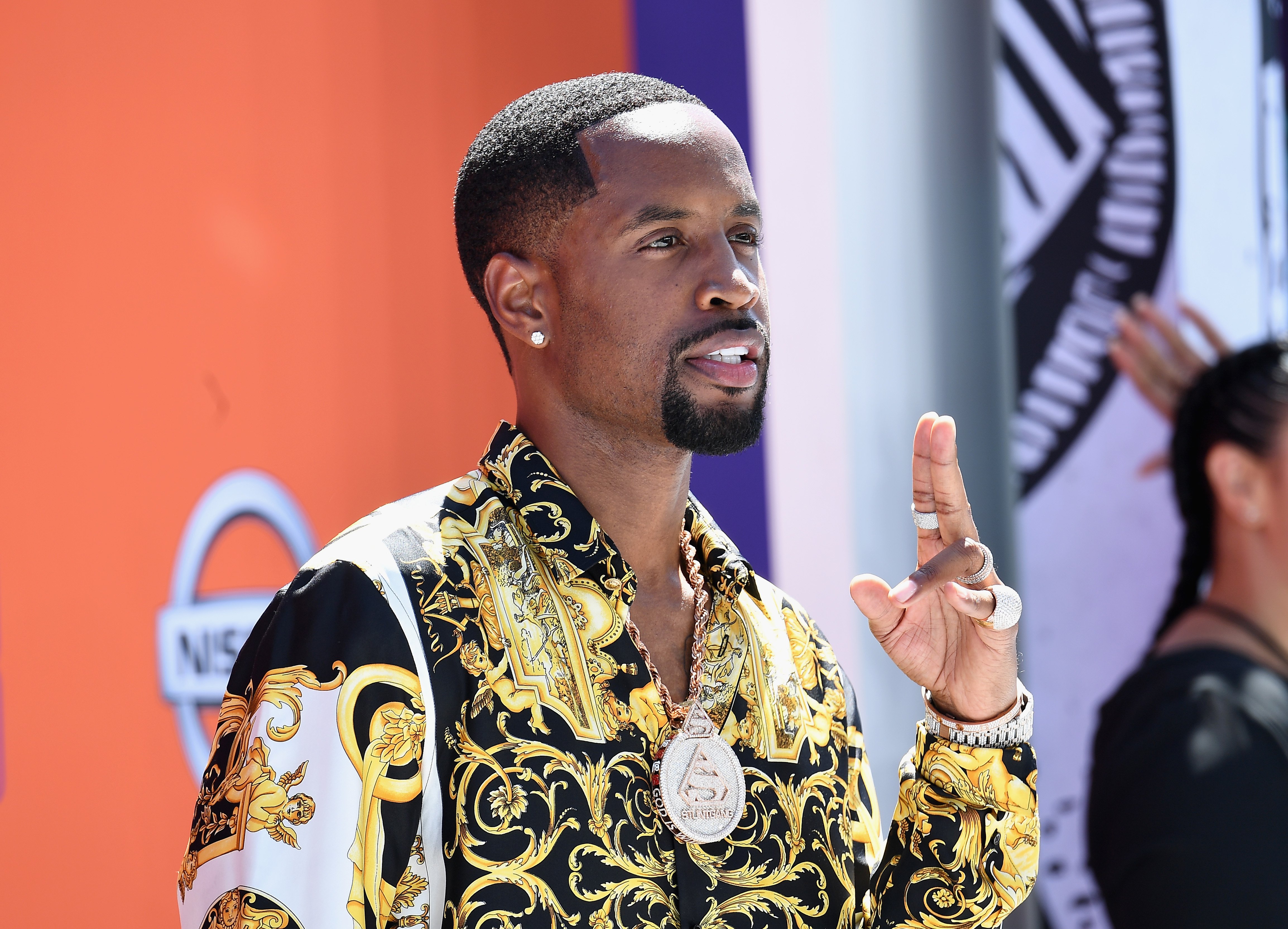 Safaree sat down with the ladies of "The Real" to chat about his future, particularly one that involves his soon-to-be daughter with his wife, Erica Mena. 
"Having a daughter, like, I would hope that she wouldn't go google my name one day..." 
EXCITED FOR FATHERHOOD
Erica is currently on her third trimester sending all sorts of excitement Safaree's way. The "Love & Hip Hop" stars threw a Met Gala-themed baby shower recently.
When news of Erica's pregnancy first broke, Safaree expressed his shock and joy in learning the news of Erica's pregnancy.  "It's very surreal to me. I don't know what to do but I know I'm going to be great at what I do because I'm great at everything," he had said. 
But now that he's just weeks away from becoming a dad, Safaree has fears. One of them is a past that may return to haunt his daughter. 
WHAT HE HOPES HIS DAUGHTER WON'T SEE
Back in February 2018, a nude photo of the rapper was leaked online. It was an incident he clarified was not of his own doing.
"I didn't do it, That's one thing you all need to know," he told the hosts of "The Real" "It wasn't me… I took it but I really don't know how it got out. It was leaked."
When the ladies asked him how it got leaked, he appeared not to remember. The girls laughed and shook their heads in disbelief but Safaree used an analogy on them describing how he became a changed man since marrying Erica.
"You see the movie Robocop…he woke up as a new man and he ain't remember nothing from his past life…When I put on this ring, everything before here and now, I don't remember nothing," he explained to his amused interviewers who appeared doubtful. But they just let it slide. 
Looking back, Safaree said that it was a moment he wished he could take back especially with the upcoming arrival of his child. 
"Having a daughter, like, I would hope that she wouldn't go google my name one day and see a picture of my meat hanging out."
At the height of the controversy involving his leaked nude photos, Safaree was offered to star in a porn film. He turned down the $50k offer with good reason. Imagine the regret he would feel if agreed to that project. 
Now there's only that hope that his daughter won't ever see a glimpse of his compromising photo. He better get their internet child-proofed soon.