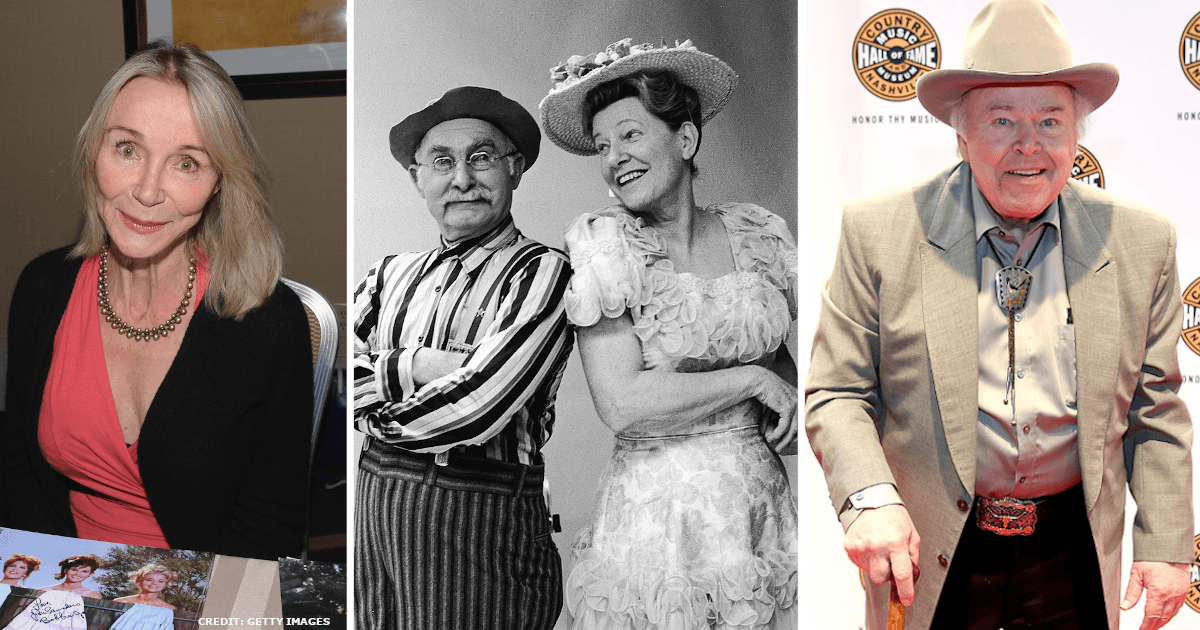 Wikimedia Commons
Destiny of the 'Hee Haw' Cast After the Show Finale
"Hee Haw" became one of the most famous television classics in history after hitting a 20-year run starting from 1969 to 1989. Its massive success can be credited to the endless plot twists and a stellar cast that brought joy and laughter across the nation. Read on for more juicy facts about the cast, find out why Hugh Hefner made a guest appearance and which the main star initially hated the show! After the two-decade run of the show, several cast members have been laid to rest but is a reboot possible?. Here are some of the show's incredible characters and little known facts.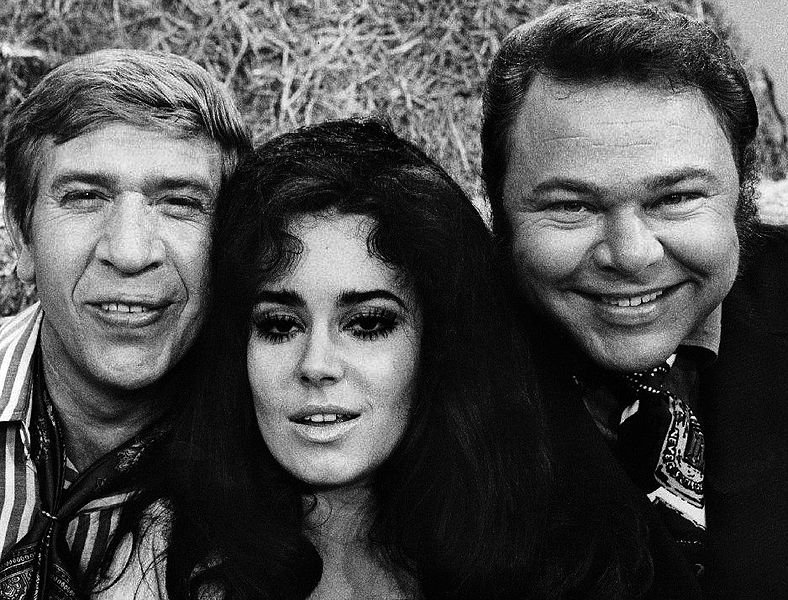 Buck Owens, Lisa Todd and Roy Clark from the television program "Hee Haw." | Source: Wikimedia Commons
BUCK OWENS
There were an array of country music legends were featured on the show, including Loretta Lynn, Dolly Parton, Conway Twitty, Merle Haggard, Johnny Cash, Garth Brooks, and George Jones. "Hee Haw" had singer-songwriter Buck Owens as one of the hosts, alongside Roy Clark, for years, the pair were the main stars.
Owens' time during and after the show was nothing short of productive and successful in the music industry. His talents were recognized in 1996 when he was inducted into the Country Music Hall of Fame after having 21 number one hits on the Billboard country music charts. He has certainly been an iconic man!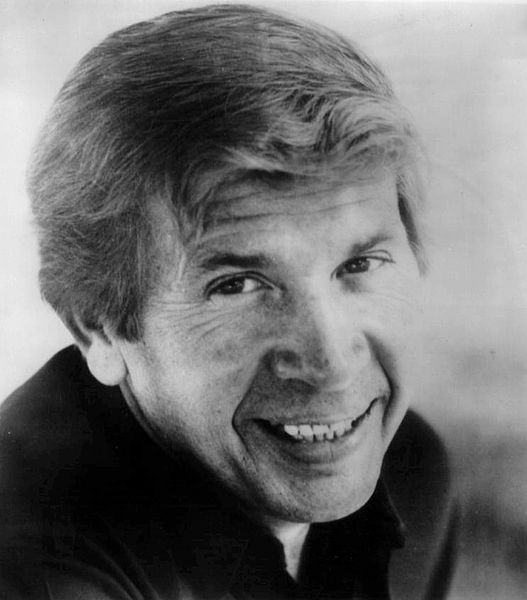 Publicity photo of singer Buck Owens. | Source: Wikimedia Commons
He was added to the Nashville Songwriters Hall of Fame before he sadly passed away in 2006, becoming one of the greatest music legends. Owens founded Buck Owens Enterprises, which has produced multiple records with different artists and purchased several radio stations. This ensures that his legacy lives on.
ROY CLARK
Roy Clark hosted the show with Owens for 293 episodes and became the highest-paid country music star by the '70s. Following the end of the series, Clark joined the Grand Ole Opry and was later inducted into the Country Music Hall of Fame and the Oklahoma Music Hall of Fame. Sadly, he passed away last year in his Oklahoma home.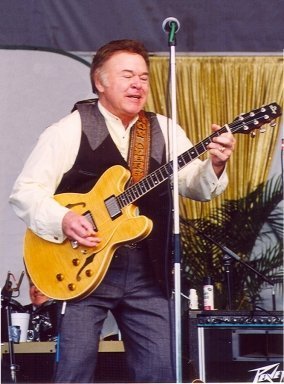 Roy Clark, 2002. | Source: Wikimedia Commons
GUNILLA HUTTON
Gunilla Hutton was a regular face on "Hee Haw," although more notably known for her role as Billie Jo Bradley on "Petticoat Junction." She left the show in 1992, but appeared in other television shows, including "The Love Boat" and "Perry Mason." She has since gone on to be a notable actress and country singer.
JUNIOR SAMPLES
"Hee Haw" became a light show thanks to the comedic stints of Junior Samples for 14 years, making him one of the favorite cast members. Although he also earned fame on radio, Samples' career was built around his time on "Hee Haw." His humor will never be forgotten by his fans. The comedian passed away in 1983.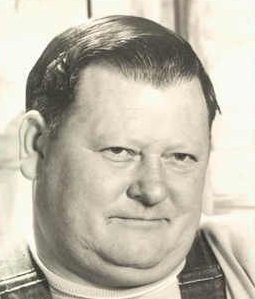 Junior Samples in 1970. | Source: Wikimedia Commons
DAVID "STRINGBEAN" AKEMAN
Before Akeman became an actor, he had a career in a semi-professional baseball team, where he met Bill Monroe and joined their band to play the banjo. He joined the cast of "Hee Haw" in 1969 until his demise in 1973, often reading a "letter from home" on the show. He rose to fame after this role and become a great actor.
GRANDPA JONES
One of the banjo players on the show was Grandpa Jones, who joined the cast in its original 1969 premiere. He was inducted into the Country Music Hall of Fame in the late '70s before passing away in the early days of 1998. Despite his death, the actor and musician is remembered through his music and time on screen.
MINNIE PEARL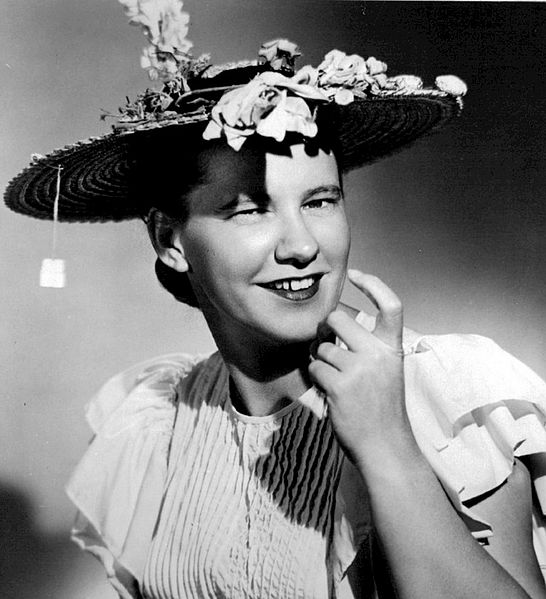 Minnie Pearl asks a prospective suitor to come closer in this 1956 publicity photo. | Source: Wikimedia Commons
Together with Samples in his comedic stints is Minnie Pearl. She appeared from the beginning of the show until 1991. While on the show, Pearl joined the Grand Ole Opry and had performances for over 50 years, becoming both a veteran and an icon in country music. Sadly, Pearl's successful career ended abruptly.
This when she passed away in 1991. She is still remembered and loved by her fans. Her time on the screen was not in vain as it made her a well-known and respected actress. Her role was one of the fan's favorites and she was extremely relatable and made the audience members laugh. She was a stellar act and is dearly missed.
ARCHIE CAMPBELL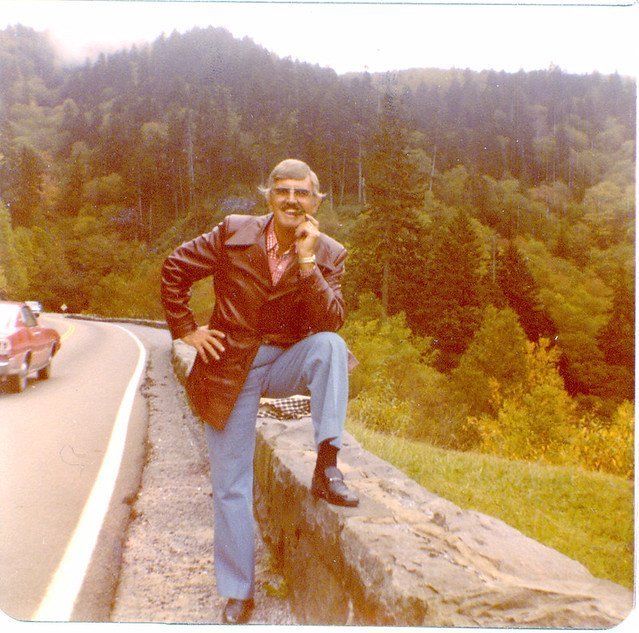 Image Credit: Flickr
Archie Campbell worked both off-screen as the writer and on-screen as the show's talent. He was a beloved actor and a great musician as were the rest of his castmates. Apart from his time on "Hee Haw," the entertainer recorded numerous comedy-music albums. He had one very famous song in specific.
This song was of course, "Bull Session at Bull's Creek." It was recorded with his colleague Junior Samples. After the show, Campbell surprisingly decided to leave his fame. The actor downplayed his career and became a golfer and painter, with his own gallery in Knoxville, until his passing in 1987.
THINGS YOU DIDN'T KNOW ABOUT HEE HAW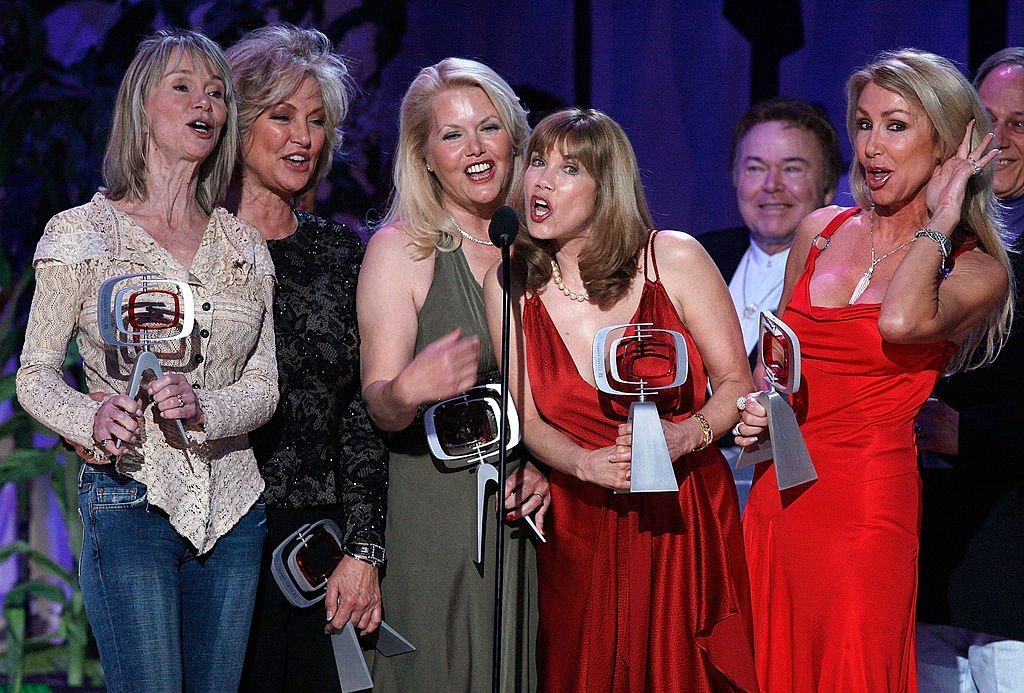 Marianne Gordon Rogers, Gunilla Hutton, Misty Rowe, Barbi Benton, Roy Clark and Linda Thompson accept the Entertainers Award onstage during the 5th Annual TV Land Awards. | Source: Getty Images
The show was created by Canadian, although Hee Haw captured the self-deprecating humor of middle America and the songs of the South, it was created by a different group of people.. Creators Frank Peppiatt and John Aylesworth wanted their own rural version of the then-popular variety show Laugh-In.
Buck Owens and Roy Clark appeared on a different series together beforehand so the two were familiar with each other. Clark co-hosted a Country series for NBC, proving his talents in a variety show setting and Owens appeared at least once on the 1966 series. This was perhaps one of the best and most important castings country music television history.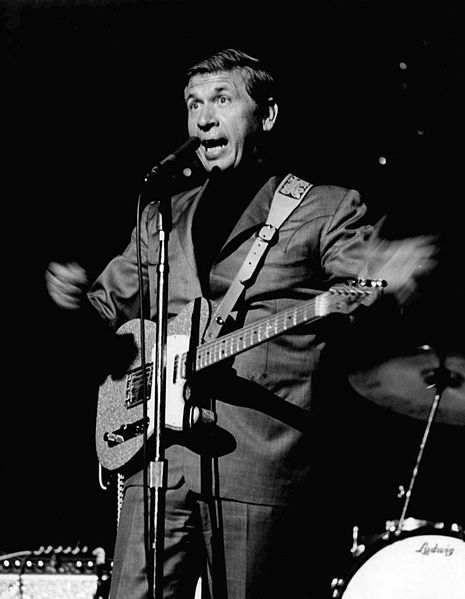 Buck Owens performing at the Weshington State Fair in 1968. | Source: Wikimedia Commons
Another interesting aspect of the show was how seldom it was filmed. To work around touring schedules and other obligations, the cast and crew gathered in Nashville twice a year to power through several tapings in a short time span. How much work and talent must've been on standby on a given day was insane!
Carlton Comics Group also published a short-run Hee Haw series. It only lasted seven issues between 1970 and '71 and doesn't seem to have much of a collector's market. Still, it's fun to see what they did with the show's characters in a format that allows for a more visual representation of the humor and funny moments.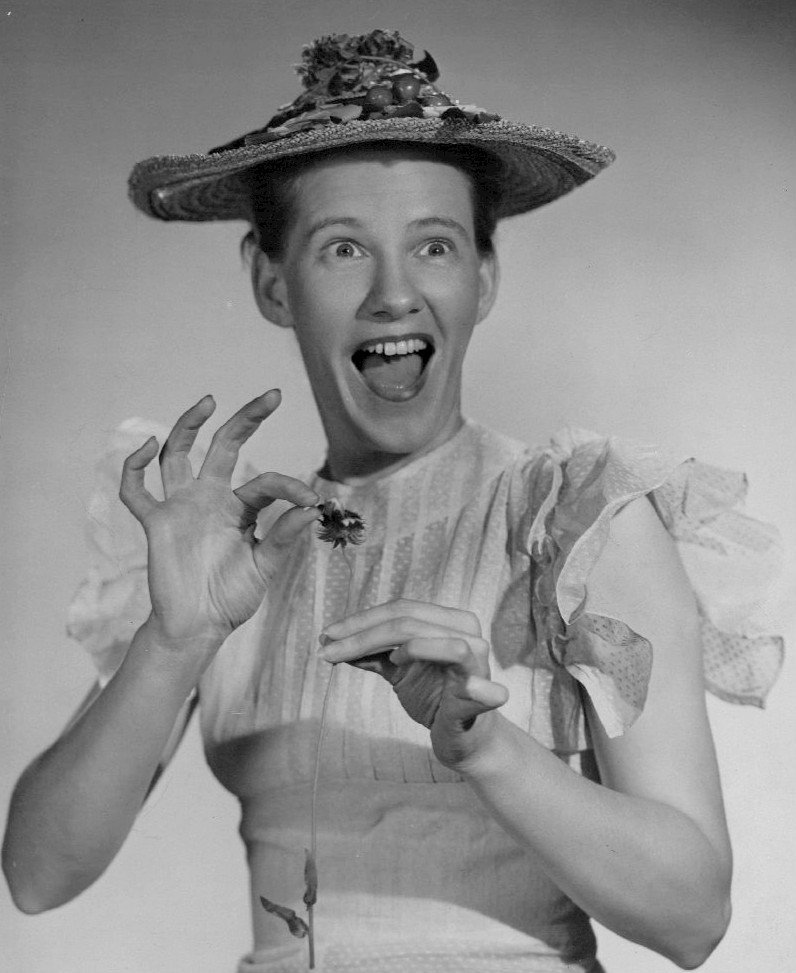 Image Credit: Wikimedia Commons
In the final seasons, the cornfield and other barnyard imagery gave way to a bus stop, gazebo and other scenery that looked more like it was near the town square than down on the farm. This apparent attempt at gaining a younger, more cosmopolitan audience through this rural facelift failed to extend the series' life beyond its 25th season.
CAST TRIVIA AND GUEST APPEARANCES
Many people don't know that Roger Miller initially refused to appear on the show. Miller disliked Hee Haw because he thought it made country music look silly. Even with his mentor and cousin-in-law Sheb Wooley's involvement in the show, Miller took some convincing before he eventually made his appearance in 1971.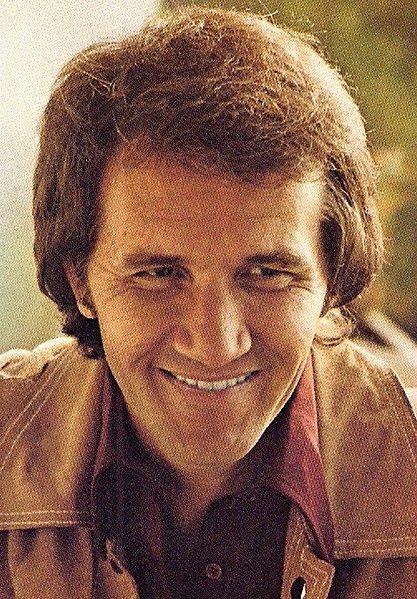 Image Credit: Wikimedia Commons
With such beauties as Linda Thompson, Gunilla Hutton and then-girlfriend Bobbi Benton appearing at different times as cast members, it's no surprise that Hugh Hefner himself made a stop on the beloved show. But it is still odd to see the cast list which shows Hef alongside good guys like Lester Flatt and the Hager twins.
Although the show remains synonymous with the Owens and Clark tandem, that on-camera partnership ended with the 1986 season. Buck Owens, who wrote rather poorly about "that cartoon donkey" in Buck Em!: The Autobiography of Buck Owens, was replaced by a string of special guest co-hosts.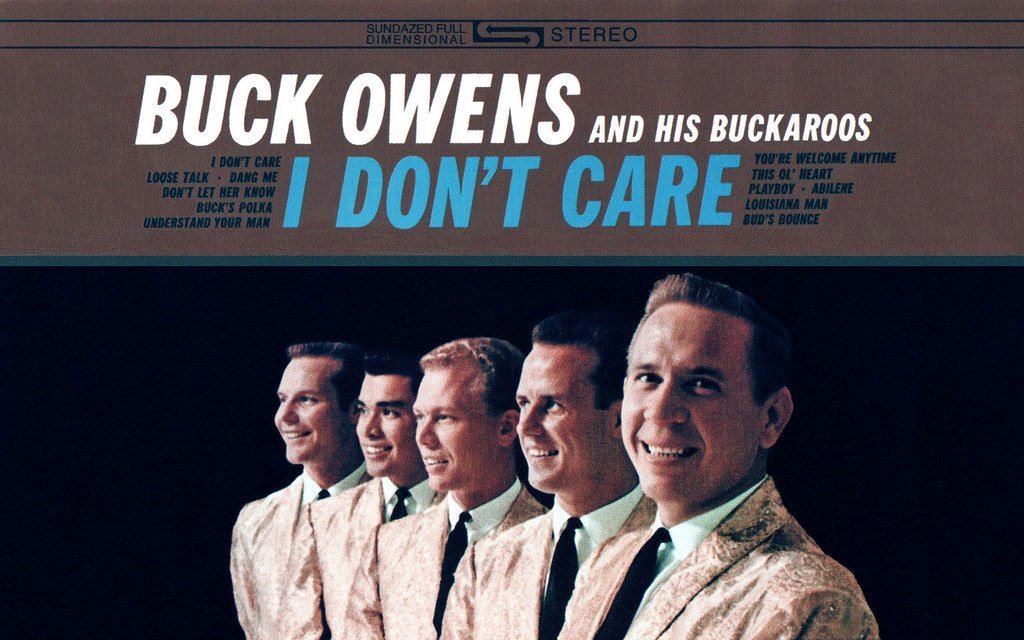 Image Credit: Flickr
Hee Haw Honeys, a spin-off that ran from 1979-'80, hardly had the longevity of the original series. Based on a fictional truck stop, the show paired Lulu Roman, Kenny Price and other Hee Haw regulars with newcomer Kathie Lee Johnson. She's now known as Kathie Lee Griffin who is now the beloved morning show host.
A POSSIBLE REVIVAL OF THE ICONIC COUNTRY SHOW
We are living in a day and age where just about every movie and TV show from our heydays are getting a remake or reboot. Many of these reboots are doing extremely well and some have been picked up for second and third seasons. Ryman Hospitality Properties has taken that into account and may bring some good news.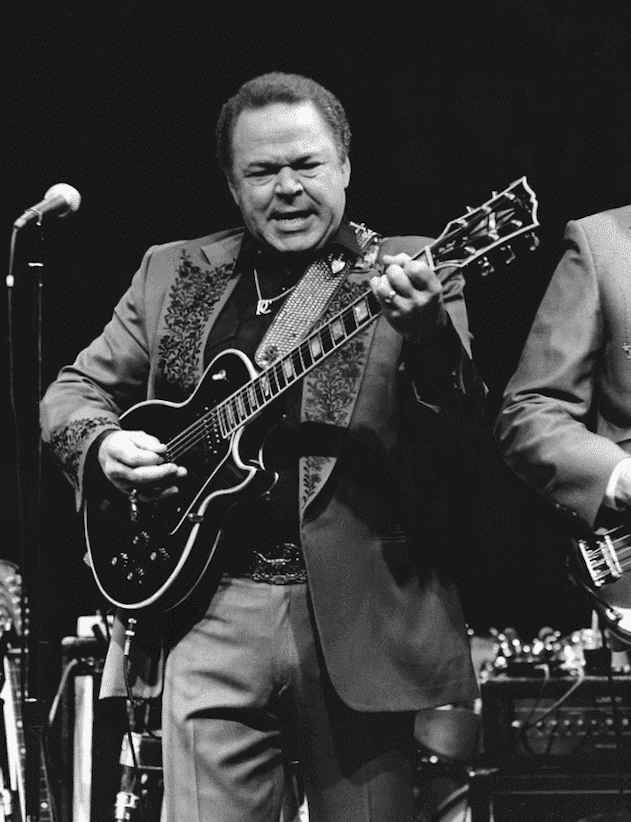 Image Credit: Wikimedia Commons
The success of the country music drama Nashville has led them to announce that they are considering bringing back the long-running comedic variety show Hee Haw. Fans of the shows may not have to wait too long until they are singing with some of their favorite characters again. Colin Reed explained it like this:
"We think humor around country [music] is a good thing, we want to be in the content-distribution business and communicate country music and humor to people who don't see this stuff."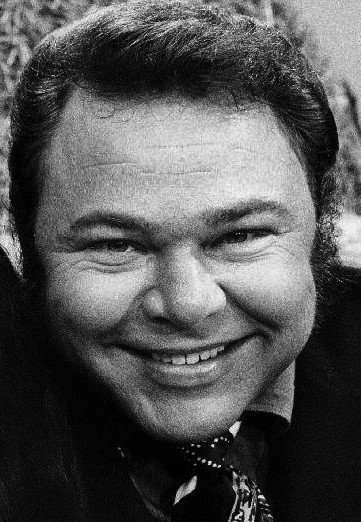 Image Credit: Wikimedia Commons
With the success of Nashville, the city has seen an increase in tourism, and if they bring back Hee Haw, producers expect even more tourists to flood the Music City. What do you think about a Hee Haw revival? Sadly almost all of the original cast members have passed away and with them, their musical talents. Many fans may feel like a reboot of the show wouldn't be the same without the real characters. What do you think? Let us know in the comments!
Please fill in your e-mail so we can share with you our top stories!