Carrie Underwood Rocks Workout Clothes from Her CALIA Activewear Line during a Trip to Colorado
Country singer Carrie Underwood is celebrating part of the holiday season by traveling to Aspen, Colorado. The star shared photos of her break by wearing her brand, CALIA.
In an Instagram collage on December 5, 2019, Underwood showed off her athleisure company gear at the event for her clothing brand. The musician captioned the post writing:
"Aspen was the perfect place to host our @CALIAbyCarrie event yesterday! … #StayThePath #WinterWonderland."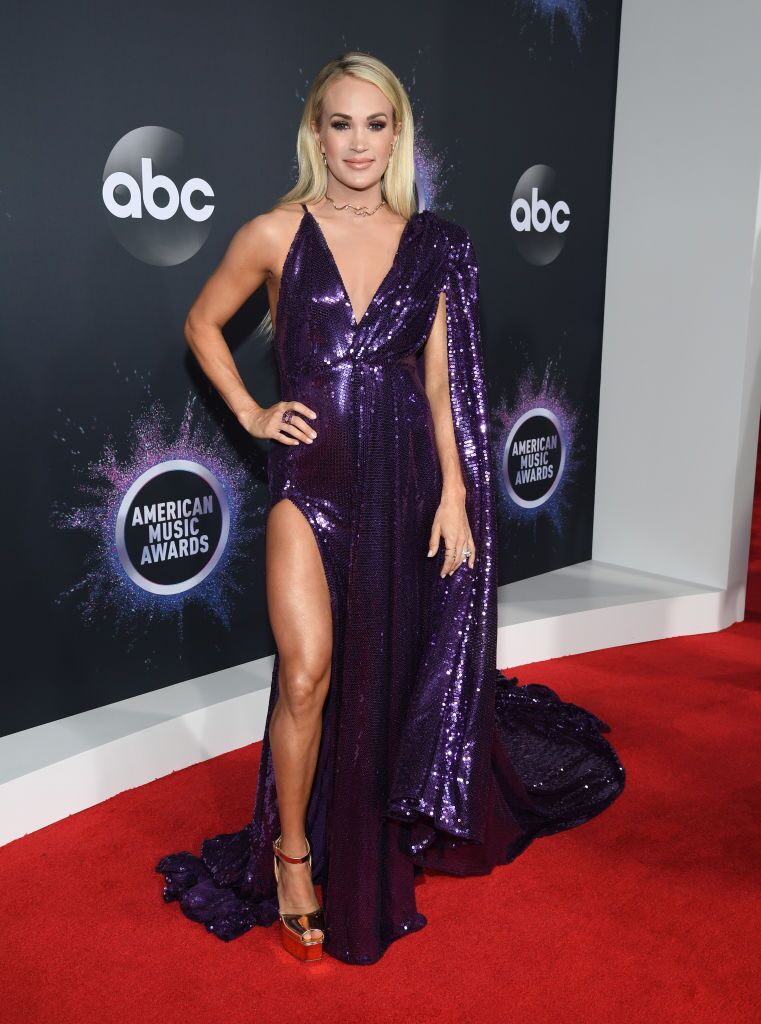 UNDERWOOD PROMOTES CALIA IN ASPEN
Her post also featured some amazing pictures of the winter landscape in Aspen. Underwood revealed in a "WWD" May 2017 interview that she'd launched the brand in 2015.
During the interview, the "Cry Pretty" shared how she hadn't always been positive that she'd be able to have her own collection.
"I DIDN'T EVEN KNOW IT WAS MY DREAM"
She stated:
"I don't know that I ever thought an opportunity like this would ever present itself to me. I try my best to live a healthy lifestyle and was always looking for clothes to help me along the way. When Dick's Sporting Goods approached [my management team] I was like, 'Yes!' I didn't even know it was my dream until they were like, 'Here it is.'"
SINGER EXPANDS BRAND RANGE
The Nashville resident also revealed to the publication that she'd designed her CALIA line with her own active lifestyle in mind. Underwood has been making waves as a businesswoman of late.
Earlier this year, the star revealed to "People" magazine that she had expanded her clothing line to include bathing suits. The country singer's CALIA line initially launched in 697 Dick's Sporting Goods stores nationwide.
2017 BRAND PROMOTION
In 2017, Underwood promoted her activewear range at an estate in Malibu by hosting a workout. At the time, the star collaborated with and her celebrity trainer Eve Overland.
The event included a vegan cooking demonstration and lunch prepared by Crossroads owner and chef Tal Ronnen. Attendees also had a chance to see a preview of the late summer collections with Anne Muir, women's apparel and accessories buyer for Dick's.
Underwood once revealed that she was able to add to the design of her range with some "little touches." She explained how she was able to suggest things like creating activewear were one can put their phone while they run.