Derek Hough Dishes on What the Holidays Are like with Sister Julianne and the Rest of Their Family
Former "Dancing with the Stars (DWTS)" professional dancer Derek Hough, 34, recently opened up about what his family spent the festive season doing.
Speaking to "Us Weekly" last Thursday on December 5, 2019, the television personality said:
"We're always dancing, just putting music on. To be honest with you, I'm usually a lot more mellow during the holidays."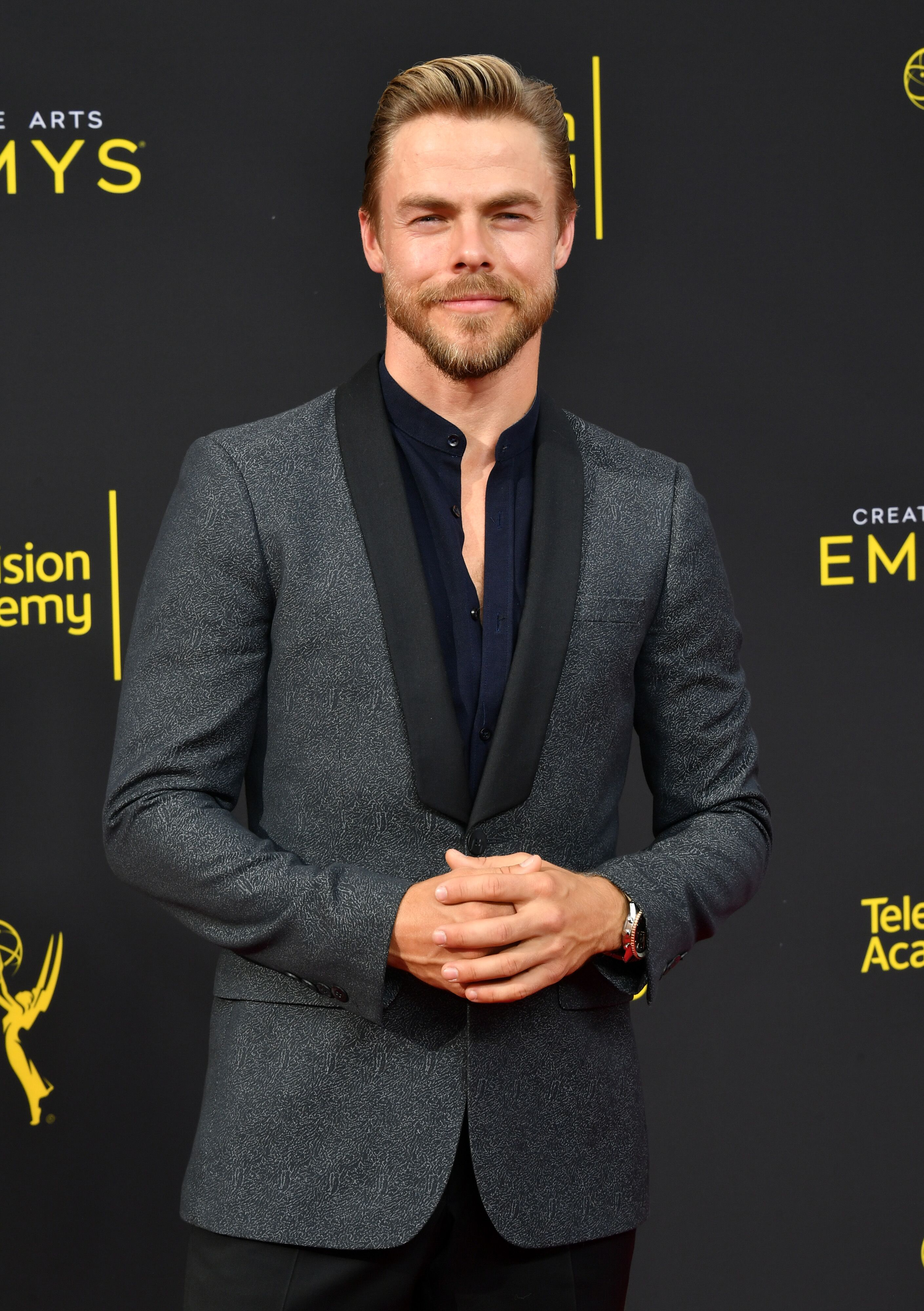 "I SWITCH OFF AND JUST CHILL"
Hough spoke to the publication while attending the "Paley Center for Media Presents: An Evening With Derek Hough and Julianne Hough" in Beverly Hills.
The professional dancer added about the season:
"That's the time I kind of switch off, turn off and just chill. Well, I say that but then I'm snowboarding or snowmobiling. But the rest of the family is going crazy, there's kids and nieces and nephews everywhere, so yeah."
ONE OF HOUGH'S "BEST" XMAS GIFTS
Hough also opened up about one of his "best Christmas gifts." The star explained that it was a keyboard he got from his father.
The dancer elaborated on how he'd learned how to play the instrument after taking it back to London, where he used to live. Another item that is crucial for Hough is "an art kit" that he would get yearly.
He shared another one of his talents by revealing: "I'm always painting or drawing."
HOUGH'S HOLIDAY SPECIAL WITH HIS SISTER
Hough has his hands full this holiday season as he is also currently preparing for his new holiday special, "Holidays With the Houghs." The new show will feature his sister Julianne Hough.
According to NBC, the hour-long special will see the Emmy Award-winning choreographers performing "in show-stopping musical and dance performances." The pair will sing their own renditions of holiday classics, "share family holiday traditions and create new ones for seasons to come."
WHAT VIEWERS CAN EXPECT
The Houghs will also welcome recording artists who will make special appearances. Viewers can also expect to see comedy sketches, some surprises, and celebrity guests will feature.
"Holidays With the Houghs" will air on Monday, December 16, 2019, at 10 p.m. ET/PT on NBC.