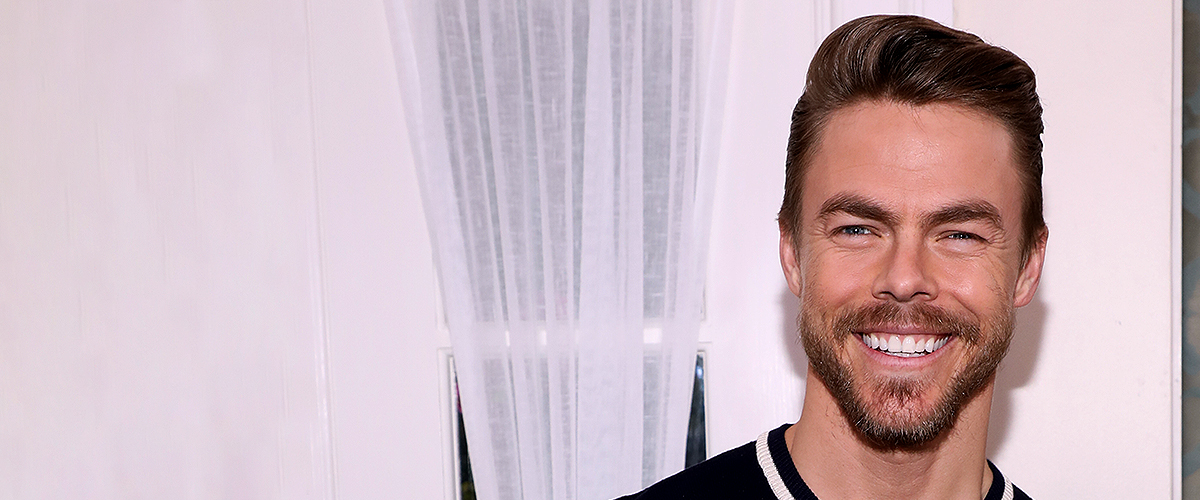 Getty Images
Derek Hough Kisses Longtime Girlfriend While Attending a 'Save the Children' Event

Derek Hough and his longtime girlfriend Hayley Erbert are among the most adorable things on the planet.
Like two peas in a pod, Derek Hough and girlfriend Hayley Erbert are two dancers who came together and still seem to be enjoying the excitement of a brand new relationship.
How adorable is Derek and Hayley's love?
For years now, the pair regularly share the cutest pictures on social media and Thursday's post was no exception. Hough, 34, also had a cute nickname for his beloved. It's found in the post below.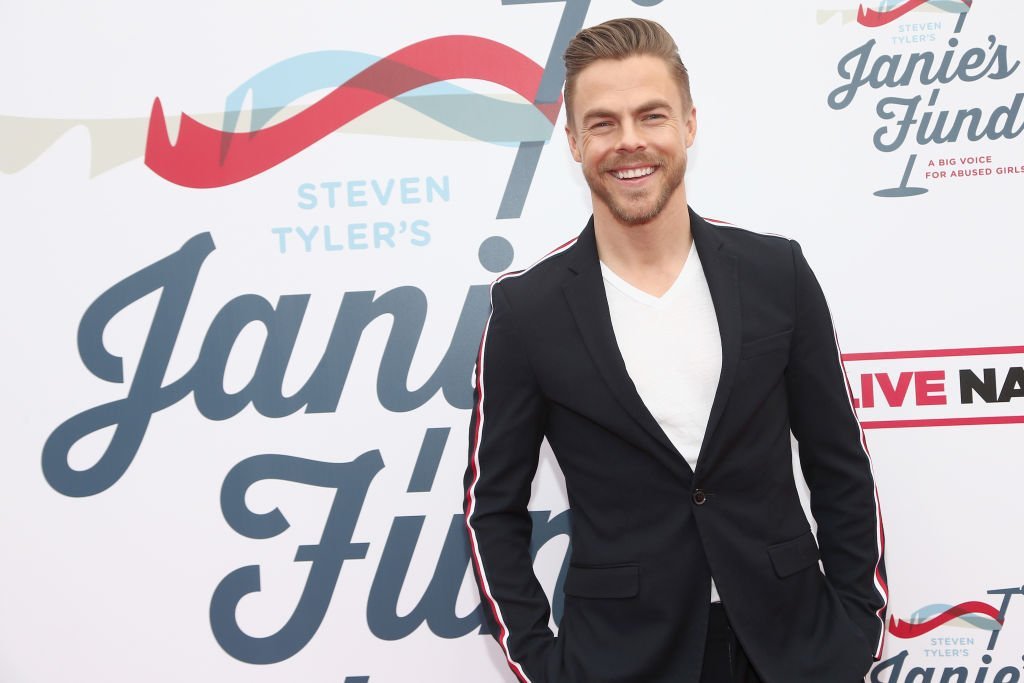 Derek Hough attends Steven Tyler's Grammy Awards Viewing Party in Los Angeles on February 10, 2019 | Photo: Getty Images
The "World of Dance" judge and his black-haired beauty attended Save the Children's "Centennial Celebration: Once In A Lifetime" at the Beverly Hilton Hotel on Wednesday and they looked gorgeous.
Erbert, 24, wore a sleeveless baby blue dress with ruffles at the top. She also wore very tiny jewelry pieces to complement the outfit and styled her straight hair loose.
How did the beautiful couple meet?
Next to her, Hough stunned in a button-down shirt and formal navy blue trousers paired with a black belt. The bearded blonde dancer wore a silver watch to go with his ensemble.
A day after the event, Hough took to Instagram and posted a shot of him kissing his girlfriend at the event as they stood on the red carpet. "Cutie Patutie," he wrote in the caption.
Hough and Erbert have been together since 2015. The pair met on "So You Think You Can Dance" where they competed separately at the time. One of Hough's favorite attributes about his girlfriend is that she's "really grounded."
What else happened on Wednesday?
Earlier on Wednesday, the famous professional dancer also shared news that he and his sister, choreographer Julianne Hough, were teaming up once more for their "Holiday Dance Wars."
Apparently, the brother-sister duo wanted to get an early start and let families know they should begin sending in a clip of themselves dancing to Kelly Clarkson's "Underneath The Tree" for this year's competition.
When Hough headed off to the Save the Children event, he joined other big-name celebrities including Jennifer Garner who hosted the event, Oprah Winfrey, Ellen Pompeo, Harrison Ford, and Drew Carey.
Will Hough return to DWTS?
Last month, Hough talked about a possible return to "Dancing With The Stars" after being absent from the show for three years. Speaking to Hollywood Life, he admitted: "There's no plans, no plans right now."
However, Hough went on to reveal that he believes in the saying "never say never." He still loves the show and thinks it's great, and he's really looking forward to seeing what comes next on season 28.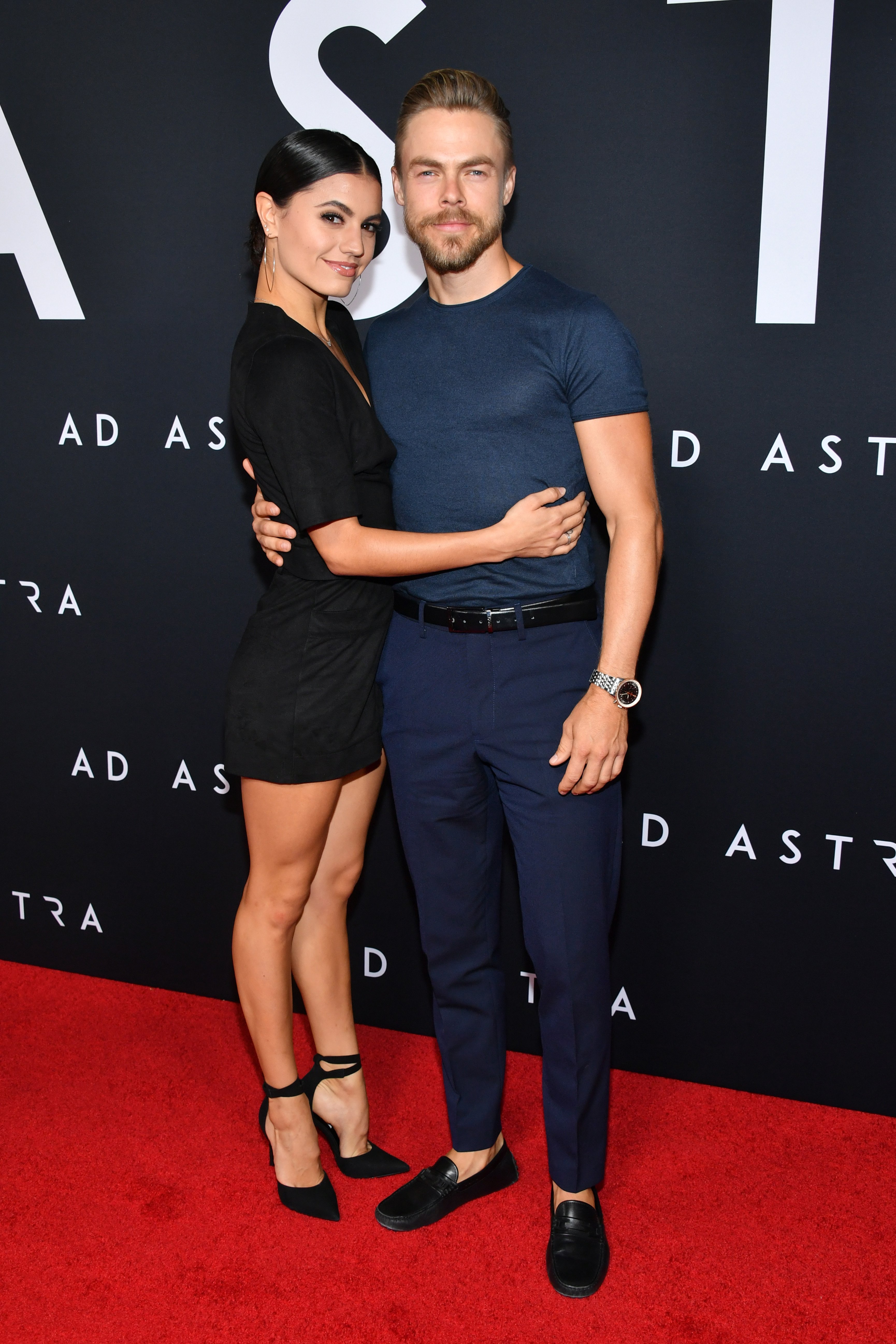 Hayley Erbert and Derek Hough attend the premiere of "Ad Astra" in Los Angeles, California on September 18, 2019 | Photo: Getty Images
What's in store for Derek and his partner?
In the interim of a strongly hoped-for return to DWTS, Hough has partnered up with his love Erbert for an NBC special called "Holidays with the Houghs."
According to Deadline, the pair are set to stage "musical and dance performances" done with a twist to classic holiday songs. The name of the event might confuse some.
Will Derek have kids anytime soon?
Typically, pluralizing a family name implies a family with kids. For curious fans, Hough spoke on the topic of having children years ago.
Talking to US Weekly in 2017, Hough said that because of his nieces and nephews, he's "certain now that [he] definitely wants kids." Still, he's in no rush to have them right away — nor should he be. Enjoy uncle life, Hough.
Please fill in your e-mail so we can share with you our top stories!