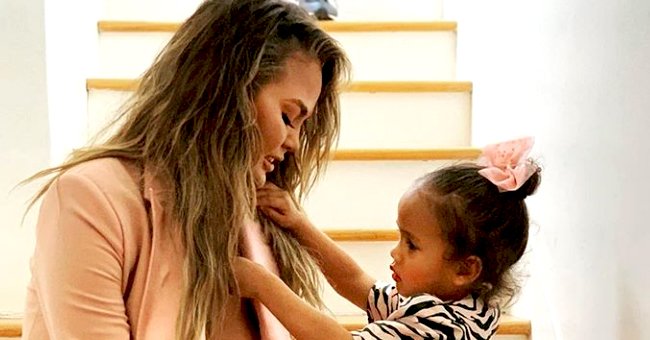 instagram.com/chrissyteigen
John Legend's Wife Chrissy Teigen Shares Adorable Clip of Daughter Luna Reading Aloud Her Letter to Santa
Luna Stephens knows exactly what she wants for Christmas, and she spelled it out in the cutest letter for Santa. She then read it out loud to her mother.
Chrissy Teigen has one exceptional three-year-old daughter. Not only did she fool her mom last week and get to skip school, but she also writes well-thought-out letters to Santa.
Model Teigen shared a heartwarming clip of little Luna as she gave Santa instructions on Sunday. The sweet and funny post is found below.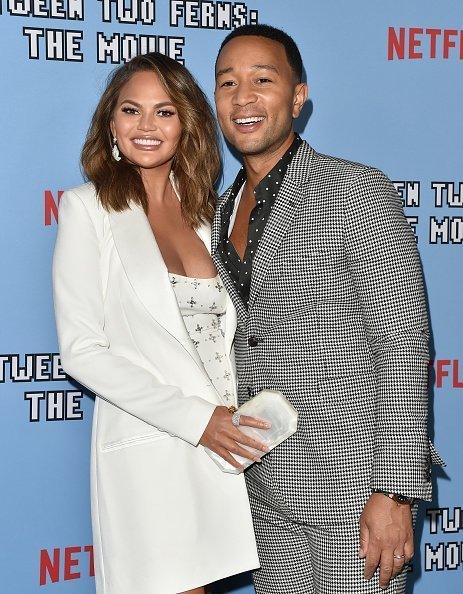 Chrissy Teigen and John Legend at the LA Premiere of Netflix's "Between Two Ferns: The Movie" on September 16, 2019 | Photo: Getty Images
Luna outlines her Christmas instructions
In the clip, which racked up over two million views as of Monday, Luna wore a blue t-shirt that featured white snowflakes on the front. Her holidays are apparently in full effect.
She has a paper in front of her and is taking a sharpie to it. To us, it looks like she's drawing scribbles, but to the little girl, she's making a very specific order for Christmas.
She signs off with love
"Dear Santa," she began. Roughly translated, she continues, "Give me a ballet dancer [so I can] sleep with her every day. Love, Luna Stephens every night."
In the comments, people couldn't handle the toddler's cuteness. Teigen responded to one person who was impressed by the fact that she trusted Luna with the use of a sharpie.
Luna is always careful as well as smart
Teigen explained that her daughter has always been very cautious. Meanwhile, her son, Miles, won't be able to use the permanent markers until he's 18.
Teigen shares her two children with husband John Legend. We're not sure if the 40-year-old singer was present when the cookbook author was fooled by their daughter last week.
She's also got some dark humor in her
"Too sick for school eh," Teigen captioned the funny post she shared on Wednesday. It showed Luna standing at home with a grin on her face.
Soon after, Teigen shared a post of little Luna singing a terrifying made-up song with lyrics like, "mama loves you as much as she loves all the dead."
She repeated those last three words before she began humming softly towards the end of the clip. Let's just hope Santa didn't hear her words before he prepared the naughty or nice list.
Please fill in your e-mail so we can share with you our top stories!