Julia Louis-Dreyfus from 'Seinfield' Reportedly Opened up about Her 'Informative' Days on 'Saturday Night Live'
While attending a benefit on Sunday, Julia Louis-Dreyfus opened up about her "miserable" experience on "Saturday Night Live," and how it shaped her decision making when it came to opportunities that followed.
Julia first joined the cast of "Saturday Night Live" in 1982 for three seasons at the age of 21. Still green and "unbelievably naive," she didn't understand the dynamics of such a setup, but experience soon had the actress catch up.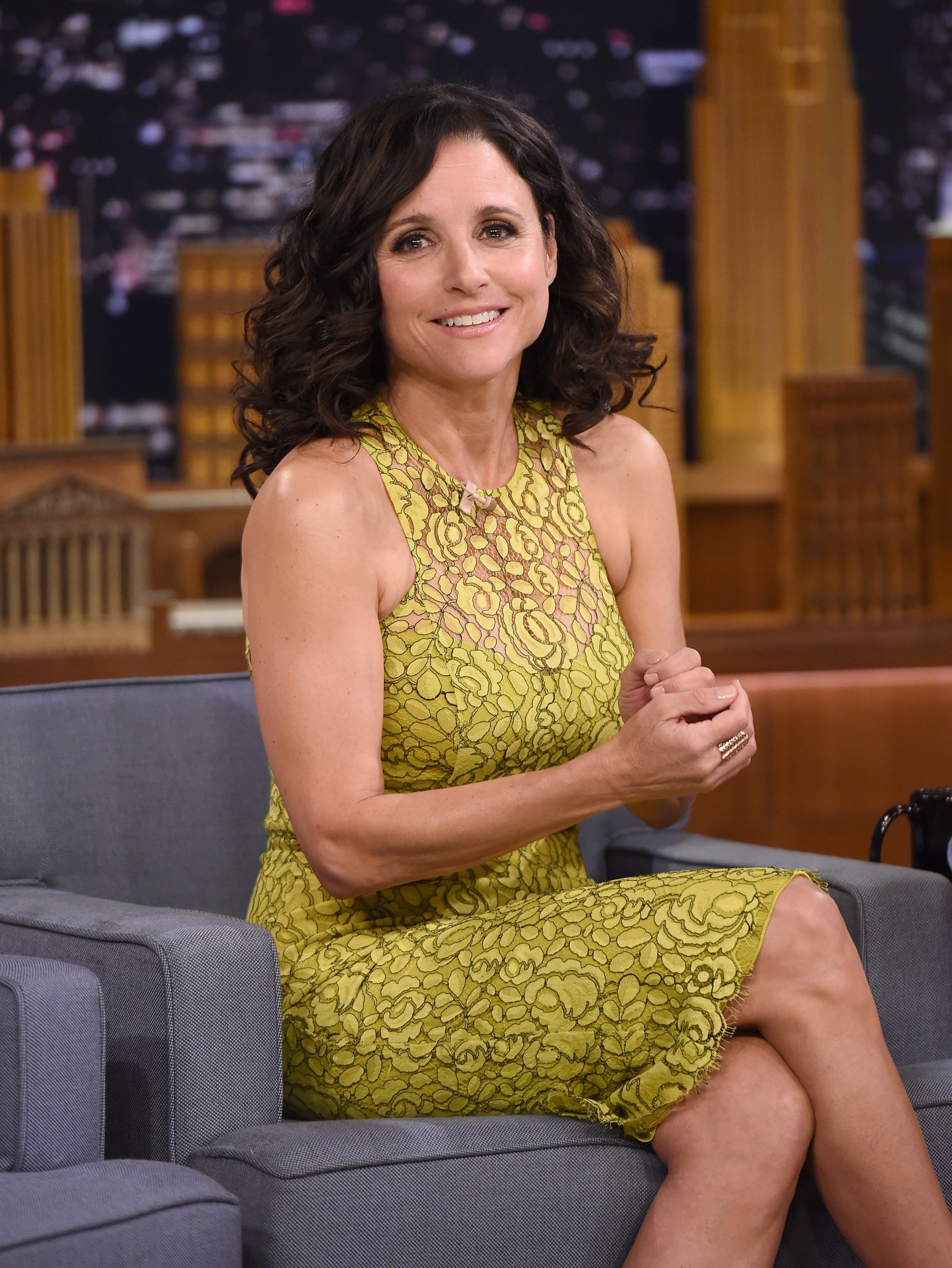 "It helped me get my priorities in place."
The actress left her studies at Northwestern University before graduating to be able to star in SNL, and she couldn't understand the inebriated work ethic that seemed to be the norm on set.
"It was very sexist — very sexist," Julia reportedly told Stephen Colbert at the Montclair Film benefit. "People were doing crazy drugs at the time. I was oblivious. I just thought, 'Oh, wow! He's got a lot of energy!'''
But the "brutal" and "very informative" time also led Julia to the realization that she didn't have to put up with anything that would ruin the overall fulfillment she would usually get from a project.
During her last season on the show, the same "miserable" feeling led to Julia bonding with a staff writer Larry David. Totally unaware at the time, that Larry would become one of the most important connections in her career.
Four years later, Larry and Jerry Seinfeld brought the comedy "Seinfeld" to life, and because of Larry's history with Julia, he knew she would be perfect for the role of Elaine Benes. The role that made Julia a household name.
As Julia gained industry experience over the years, she developed a "fun meter," that help guide her in deciding which projects to work on as she reportedly explained:
It helped me get my priorities in place in terms of what I was going to do moving forward and what I would not tolerate, [which was] nastiness or a culture of unhappiness. I didn't want to work like that. I thought to myself, If I'm going to keep going, I'm not going to do this if it isn't fun anymore. Fortunately, it became fun." 
However, Julia's general perspective on life changed when she received her cancer diagnosis in September 2017. The actress decided to be open about her breast cancer with her fans and bravely shared that she had become a statistic.
By then, Julia starred in "Veep," as just one of the many roles she landed after "Seinfeld" ended, and she received an overwhelming show of support after sharing her diagnosis.
Co-stars on "Veep" posted videos on her chemo days, and even Hillary Clinton wished her well. Additionally, Northwestern's basketball team dedicated a fund-raiser to Julia. She underwent six rounds of chemotherapy and a double mastectomy.
Now, instead of thinking about the dark days she experienced after her diagnosis, Julia focuses on her life and making the most of it. "I hate to have to think about it," Julia said. "But I'm very happy to be alive."
However, Julia Louis-Dreyfus also had a lot of support from those closest to her, including her husband, the writer/producer Brad Hall, and their children Henry and Charles.
Both their sons have since grown, but they sure inherited their mother's sense of humor, as Henry and Charles celebrated Julia's last day of chemotherapy with a hilarious video. With an enthusiastic attempt at dancing, the brothers lip-synched to a Michael Jackson classic as they told their mom's chemo to "Beat It."
Brad and Julia's love story dates back to her time on SNL, and the couple tied the knot two years before Julia made her big break with "Seinfeld" on June 25, 1987.